A multitalented artist, Arno Elias associates his artistic strivings and achieved as the music composer, painter and photographer. Working in a fashion industry side by side with Jean Paul Gaultier and Mario Testino helped him directed his style and creative expression. His sophisticated works show an incredible sense of color and dramatic emotion. He successfully debuted his paintings in 2007, in a solo exhibition at Art Futures Gallery in the artistic Wynwood district of Miami where the audience reacted so well that he continued shows there for several years. In the same year, PBS produced a documentary about his painting career, life and plans for photographic work.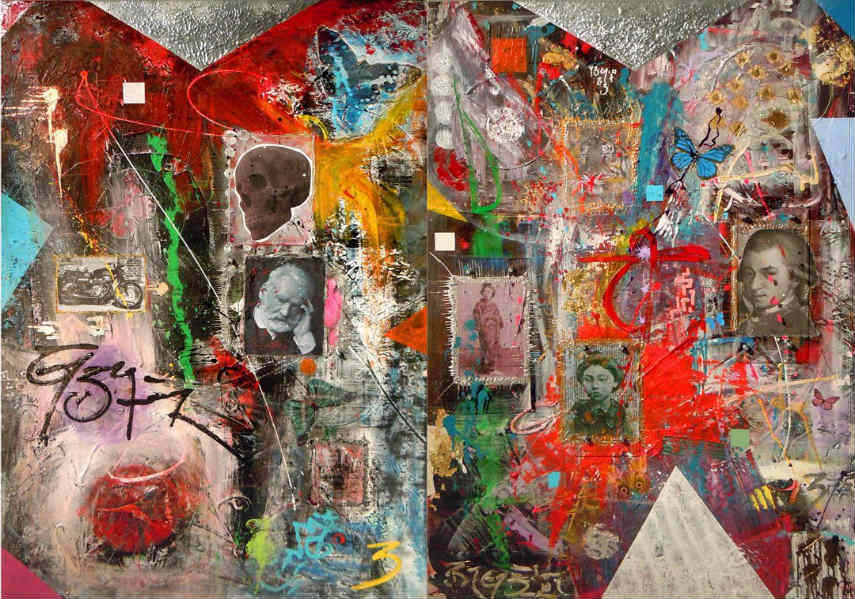 Biography of the Popular Artist: Musician, Painter and Photographer
Elias was born in Paris in 1977. He is best known for his music production career and compositions of the renewed Buddha Bar Music. Working for the UNICEF campaigns, he recorded the promotive song with Shakira and his music also help protect animals from abuse as a theme for the Brigitte Bardot Foundation. His paintings and photographs were exhibited worldwide and published and reviewed in numerous media. The sum of his artwork was revealed in his The Lost Series, started in 2007. This collection represents his accumulated experience and crystallization of mixed-media techniques.
The Lost Series represents his accumulated experience and crystallization of mixed-media techniques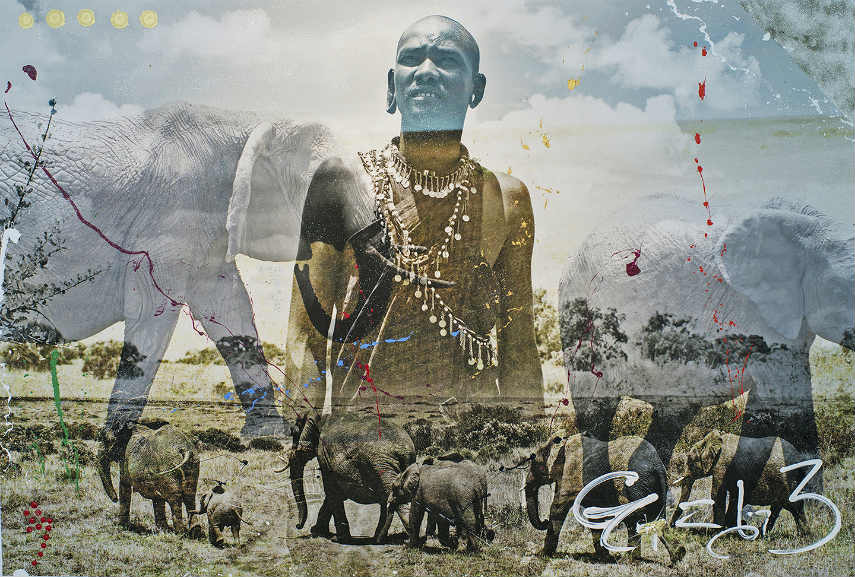 The Lost Series Share Philosophical Questions
Elias' hand-painted photography was inspired by extensive traveling across the world. It could be understood as the distinctive philosophical disquisitions on culture, history, and humankind that depict artist's strivings to maintain cultural differences and native values that are usually lost in the massive globalization and industrialization. Exploiting the African continent as the one that remained mostly authentic, he portrayed the faces of Mursi tribe of Ethiopia to jeopardized animals in Kenya through the skillful approach that reveals delicate artificiality.
He portrayed jeopardized animals in Kenya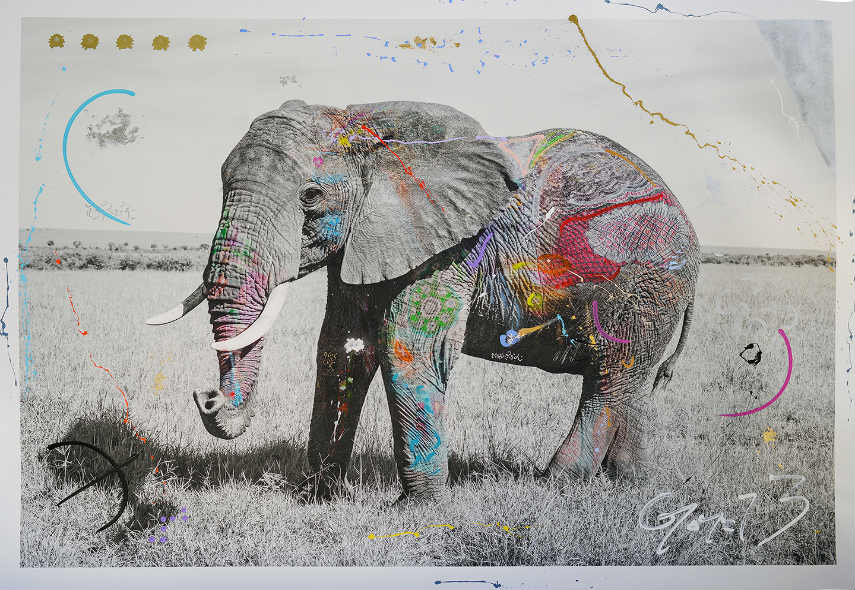 Exploring the Human Nature Through Listening and Watching
The sense of a fine detail and rich tonality of his artworks makes Elias one of the artists who manage to properly incorporate the personal emotion and transfer it to the viewer. Like creating the melody in his compositions, he apply the paint onto his photographs, making the multiple layers of narratives and connecting himself to his both subjects and audience. With the aim to explore the basic aspect of human experience, nature and culture, the artist searches for frames of pure and native representations. His further plans are based on the idea of traveling the world in a quest for inspiration.
The artist is represented by Markowicz Fine Art Gallery, Miami.
Arno Elias lives and works between New York and Miami.
Featured image: Arno Elias - Giraffe duet (detail)
All images courtesy of Galeries Bartoux