Francisco de Pajaro, better known by his pseudonym Art Is Trash, is a street and urban contemporary artist based in Barcelona, but also active in other big metropolises such as London and New York. He made a career out of turning trash into colorful, humoristic creations of art, establishing a natural, direct and open approach to conveying his messages throughout the world. In the beginning, El Arte Es Basura was just an emotional channel, Pajaro's war scream as an artist that was rejected by numerous galleries. But today, it has grown to be much more than that as Art is Trash became a hypnotic hand that resuscitates the cadavers of hyper-consumerism.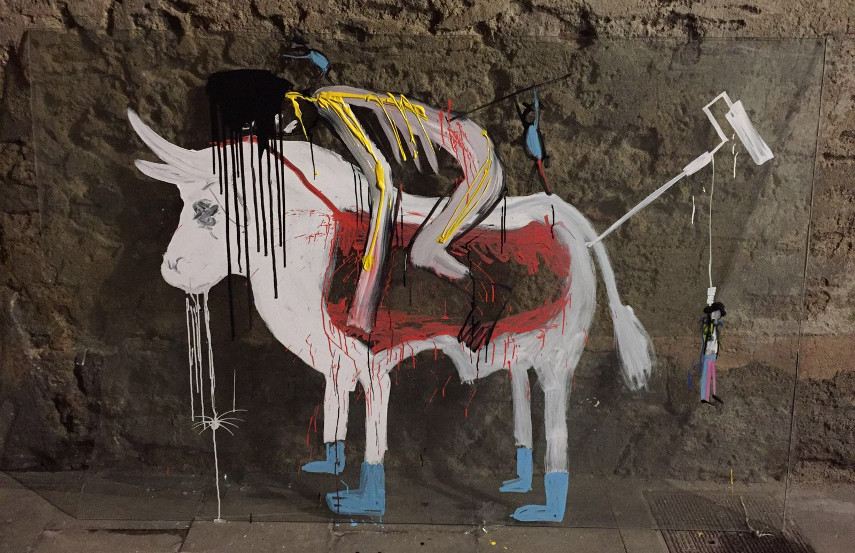 The Backfire Of Constant Rejection
Francisco de Pajaro's first contact with street art came in 1995 when he and his friend started a sign writing company that was into making posters, decorative painting, typography and murals. This turn of events came very natural to Pajaro's as he already had experience with canvas painting and showed an excellent instinct for the street art medium. However, the artist was not satisfied by merely working on someone else's ideas and wanted to create a personal identity of his own. After a few years working for the aforementioned company, Pajaro decided it was the right time to try and pursue his individualistic career. He quit the job, left the firm in the safe hands of his friend and went to London with intentions of giving all he has to artistic expression. But, as life often has other plans for us, Pajaro was forced to become a dishwasher and his art had to come second to that. Struggling to make ends meet and to somehow balance everything with his art, he managed to organize a modest show with goals of promoting his paintings - and did not sell a single one. Not wanting to give up so easily, Pajaro relentlessly tried to enter galleries but not one of them was willing to accept him. Brokenhearted and discouraged, the artist ultimately left the United Kingdom and returned to Spain. He decided to turn towards street art, but in a new way that would ridicule the standards of traditional art all the galleries that rejected him held in high regard. The move to Barcelona turned out to be a fruitful one - the capital city of Catalonia had no real competition at the time and had an entire street art scene free for the taking. After 3 years of creating trash art on the streets of Barcelona, Pajaro went back to London hellbent on proving his worth. This time around, there was nothing but success in store for Art is Trash. After working in London for nearly seven months, in the summer of 2014 he decided to explore NYC, always a big goal for Pajaro.
Art is Trash developed a whole new medium out of transforming garbage into colorful pieces full of humor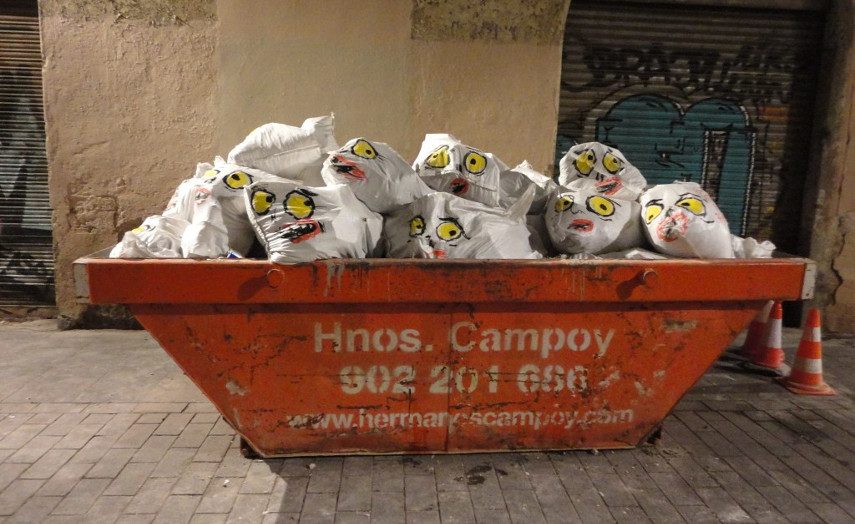 The Characteristic Technique
Street art is maybe the most dangerous of all the mediums out there - as Pajaro well learned for himself, especially during his breakthrough period in Barcelona. He was constantly arrested and charged with heavy fines. Painting graffiti is problematic enough, but Pajaro's way of collecting other people's trash meant he was in a lot more danger as he was constantly in dark allies, going through garbage cans and exploring what material is currently available. Nevertheless, this unique method of expressing was a real breath of fresh air at the time - transforming stuff no one needs into fantastic pieces full of humor really was groundbreaking. Since the artist is making art out of black disposal bags and moist planks found in dumpsters, the alias of Art is Trash is not a big surprise - but the title also implies to his early failures to get noticed by traditional art galleries in London, which actually turned out to be a blessing in disguise. Pajaro found a completely new medium, he discovered that the streets were the largest canvas for reaching out to audiences and the new method allowed him the best possible outlet for his punk-rock attitude towards the system and capitalism. Talk about a backfire of galleries who in their attempt to keep him away from art managed only to lead him to a complete freedom of expression. Another important aspect of Pajaro's work that he could never possess in galleries is the complete lack of censorship. This characteristic shared by street art in general is a real useful feat to have as Art is Trash can get quite provocative at times. Pajaro likes comparing his artwork to the pre-historic cave drawings because in both cases the artists depict what they see around them. These cave paintings made without imposed boundaries of society are a great source of inspiration for Pajaro, as well as comic books, spaghetti westerns and works of Salvador Dali and Pablo Picasso.
Pajaro's method offers a complete freedom of expression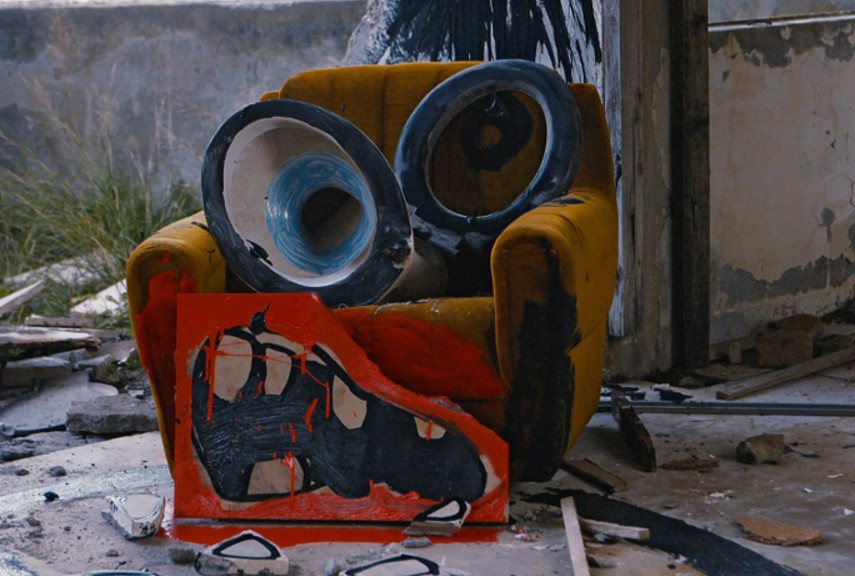 Art Is Trash And It's Endless Canvas
The biggest disadvantage of street art is the vulnerability of pieces. This goes double for Art is Trash as his pieces, unlike the wall graffiti, are rather easy to be taken away or be destroyed, either accidentally or on purpose. But that is inevitable and it's the price that Pajaro has to pay in order to continue creating as he does. Ultimately, what is there to say about Art is Trash? Francisco de Pájaro may be one of the biggest cases of success in Barcelona's street art history and his technique is as a real refreshment. Probably the best way of finishing this biography is to let the artist do the talking: The streets are the endless canvas that empowers me to shed light on the lies, the lack of compassion, and the distractions of society from such urgent and alarming priorities as the care for the environment, while fighting for freedom of expression.
The artist is represented by GraffitiStreet Gallery in Chichester, United Kingdom.
Art is Trash lives and works in Barcelon, Spain.
Featured Image: Art is Trash - Photo of the artist in action - Photo Credits GraffitiStreet Gallery
All Images Photo Credits Francisco de Pajaro