Ashley Oubré is an American self-taught artist, known for her large-scale drawings made with graphite powder, india ink and carbon pencil, created in a photorealistic style. Artist's objective is not to replicate photography, but rather to instill senses of empathy and wonderment, for and about the subject. As long as the artist can remember, the human condition has been a source of enchantment for her.
My take is that photorealism isn't art that mimics photography. It's art that inspires senses of familiarity and surrealism in addition to appearing photo-like.
The Art of Ashley Oubré
Ashley Oubre was born in 1984 in Washington D.C. She took an art history class at the age of 19, after which began her complicated relationship with art making. At first, Ashley painted abstractions, then experimented with mixed media. Eventually she found her place in pencil drawing, but after only a few works done, she left her art-making and made a long break. Only a few years ago Oubré quit her job doing administrative office work, and decided to entirely devote herself to drawing and delve more into art. Despite the fact that she suffers from hand cramps, the artist sees the process of drawing as a sort of therapy, and a way to express her inner feelings of melancholy and loneliness.
Ashley Oubre - Jellyfish series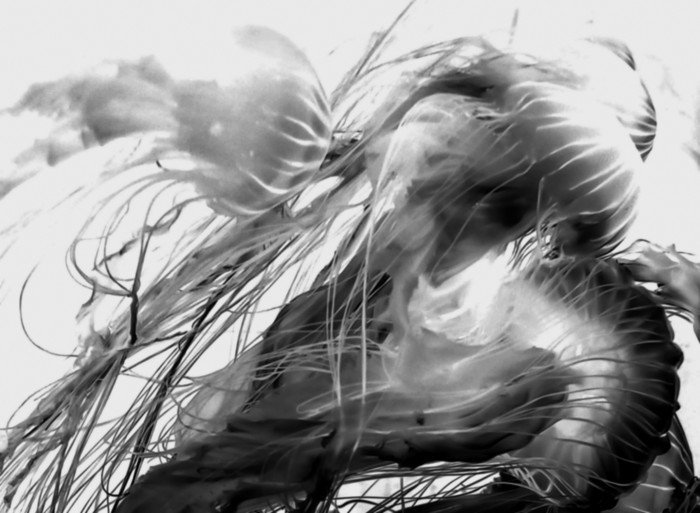 Portraying Distance and Melancholy
The scarred, the lonesome, the uncomfortable, the forgotten – Ashley Oubré's subjects share amorphous feelings. Much like the nature of jellyfish, swimming in a quiet current, the portrayed subjects seem overwhelmed with a kind of wistfulness most don't understand on first sight, but by which some are intrigued and dare to follow.
I try to craft a portrait in a way that will reach the aforementioned with a delicacy that says to them and anyone who feels that they're losing, feels that they've lost – I understand.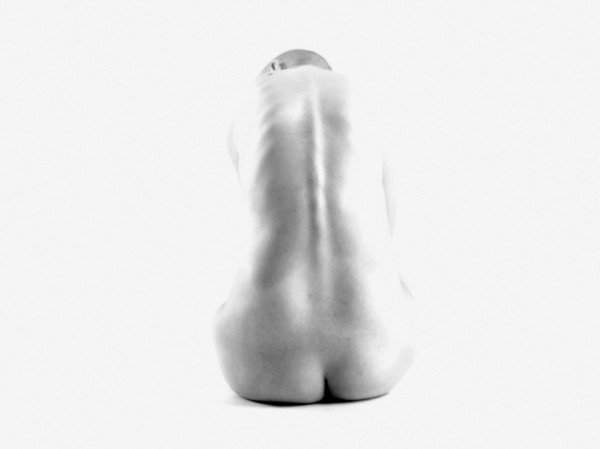 Drawn to subjects that are socially damaged in some way, she cites lost love, self-loathing, bitterness, misery, loneliness and human indignity as her main points of interest. The artist's great understanding of the notion of the body allows her to utilize these states of human condition in order to show melancholic and intriguing, yet beautiful imagery. Her work echoes a certain darkness. Through it, she embraces excluded and marginalized, portraying things considered abnormal by the society – obesity, stretch marks, age spots and depression.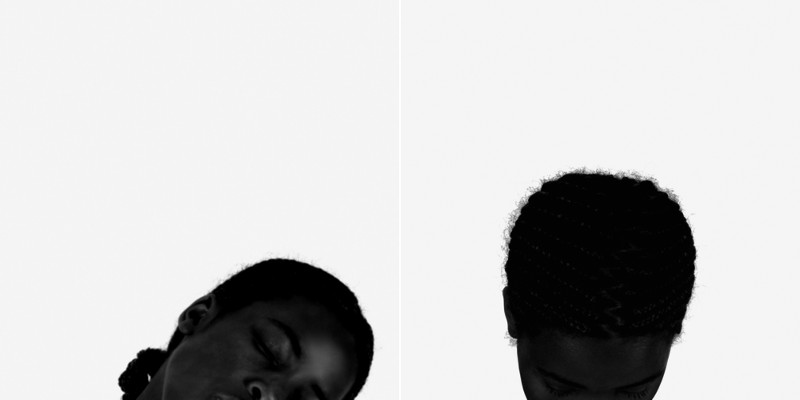 Oubré perfected execution of light, shadow and texture within the grey-toned images. The artist's skills are seen through immaculate detail and precision of each of her artworks. The negative space left around her figures creates a world of vacancy, in which portrayed subjects appear floating, frozen in moment in time.
Oubré is represented by the Robert Fontaine Gallery, located in Miami.
Ashley Oubre is based in Washington D.C.
All images courtesy of Ashley Oubré