Assemble is a collective, known as the first non-artists (in the strict sense) who won the prestigious Turner Prize in 2015. The collective consists of 18 members, including Lewis Jones, Amica Dall and Fran Edgerley. The members of Assemble are in their late twenties. Some of the members are not architects at all. Assemble started working together in 2010, across the fields of architecture, design and art, with the aim to carry out projects which actively involve the local residents who inhabit and use the space. Their practice is both collaborative and independent.
 A giant slide at the Stratford Rising Festival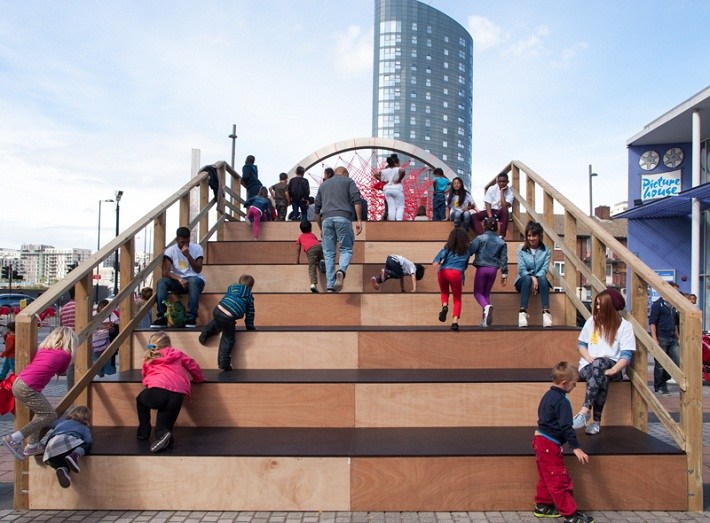 The numerous completed projects include The Cineroleum, a petrol station transformed into a cinema; Folly for a Flyover, a motorway undercroft turned into an arts venue; Theatre on the Fly, an indoor/outdoor temporary theater; Blackhorse Workshop, a public venue for for both working and learning; an affordable workspace titled Yardhouse; three-legged chairs and stools for Clerkenwell Design Week; and The Big Slide, a giant slide for the Stratford Rising Festival 2013.
An affordable workspace building in Sugarhouse Yard in Stratford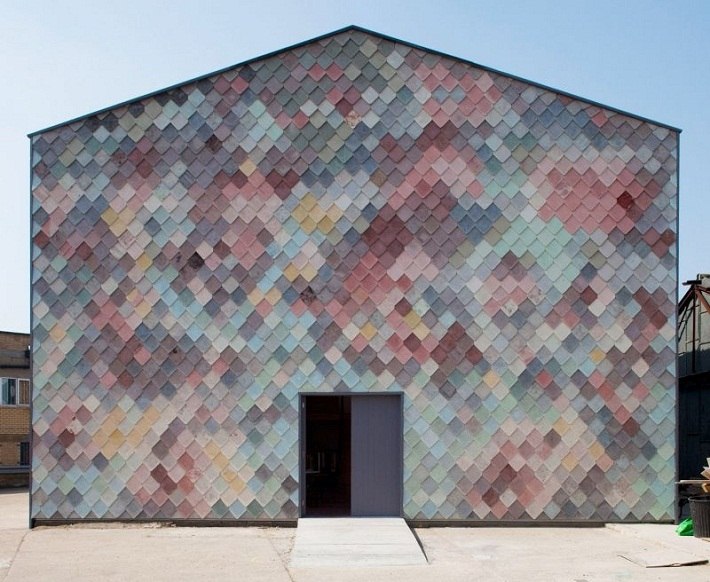 However, their best known project is urban regeneration project The Granby Four Streets in Toxteth, Liverpool. In 2015, the project earned Turner Prize, the United Kingdom's most publicized art award, organized by the Tate gallery. The prize, named after the English painter J. M. W. Turner, has been awarded annually to a British visual artist under the age of 50 since 1984, and the previous winners include Damien Hirst, Anish Kapoor, Simon Starling and Duncan Campbell. Assemble's nomination came as a surprise to many, including the collective, since architects had not been shortlisted before.
A venue for performances and wide dramatic productions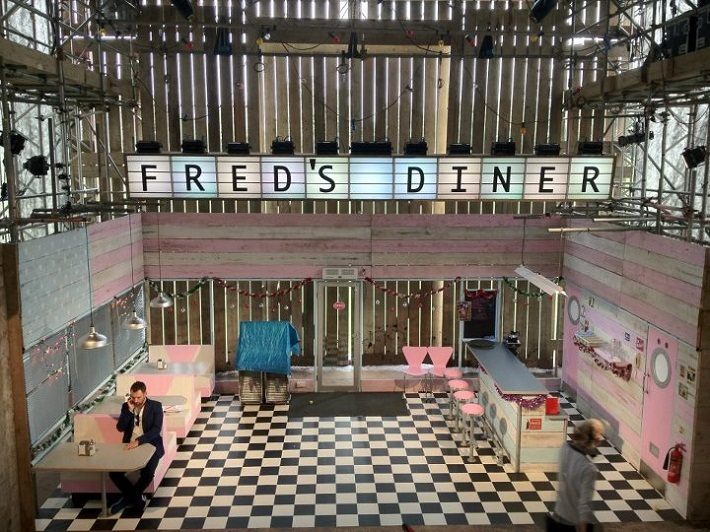 Assemble collective is based in London, United Kingdom.
Featured image: Assemble, photo by Gareth Gardener
Other images copyright © Assemble