Atle Østrem is a Norwegian artist, best known for being the inventor of the word Beauglyful, which best describes this urban artist's aesthetics.
Østrem was born in 1980 in Stavanger, Norway. He started painting graffiti in the mid-90s, just to move on to canvas' artwork in 2000. Early in his career, this artist was very much influenced by the whole philosophy created by the emerging graffiti scene in the 90′s. But that did not stopped him to develop his own personal style, one that can be recognized at first glance.
Atle and Graffiti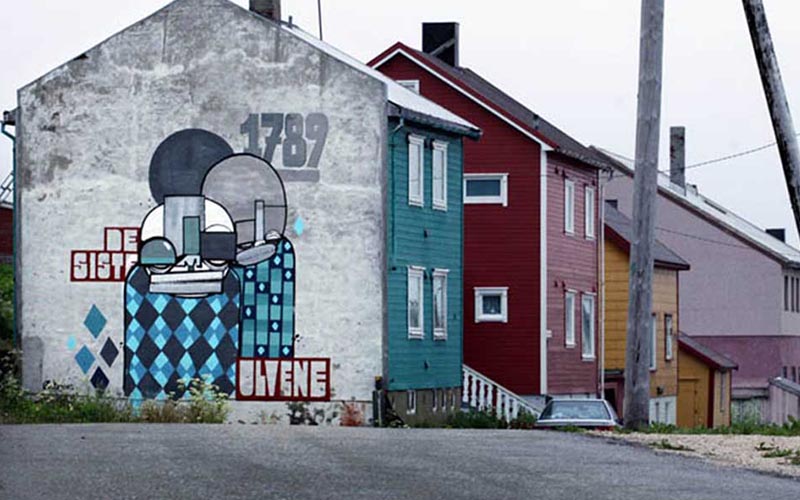 Atle does not see himself as pure street or fine art creator. Instead, his style and techniques linger somewhere between those two. His graffiti-inspired paintings have their roots and inspiration in contemporary urban experience.
As Atle was heavily fascinated by the play of contrasts between beauty and the ugliness, he created a brand new zone to work in called beauglyful. This crossover gave birth to Atle's iconic characters - playful and dark at the same time, childlike and provocative.
Atle on canvas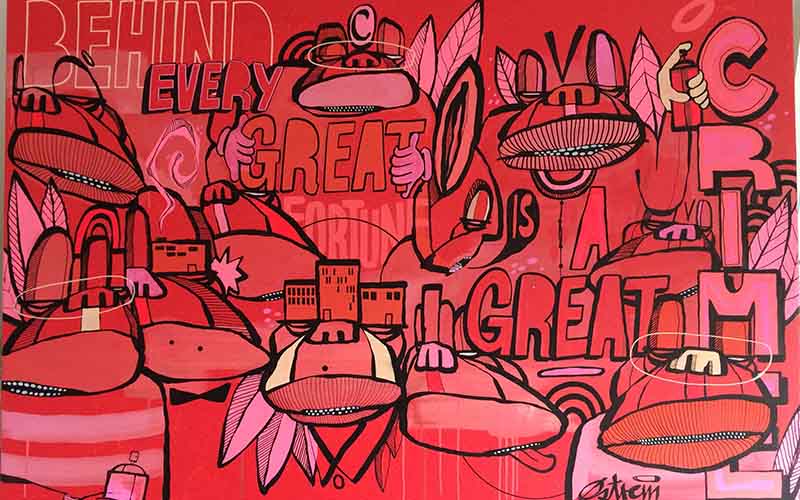 As Østrem pointed out himself, beauglyful is all about making art when inspired by bad experience and hard time – with lot of humor to help dealing with the lows and the struggle When looked that way, one can surely discover hints of hope and dreams in his work.
"To turn something negative into something positive, that's beauglyful."
Atle Østrem currently lives and works in Oslo, Norway.
Featured image: Atle Ostrem - Nice surprise
All images copyright © the artist