Ato Malinda is a Kenyan contemporary artist whose body of work includes drawing, painting, performance, installations, video works, and ceramics. Her topic is as versatile as the media she employs and the artist explores a variety of themes including African identity, gender and female sexuality as well as LGBTQ community in her pieces. The artist is particularly known for her fierce performances that often deal with controversial and disturbing topics. These artworks are often transformed into video art, with new perspectives added to the original piece.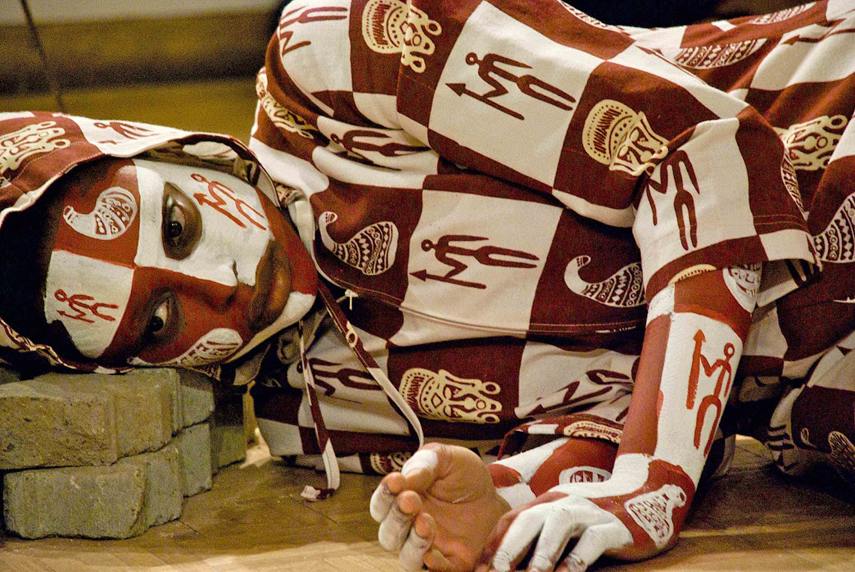 Reflection and Self-reflection in the Contemporary Art by Ato Malinda
Ato Malinda was born in 1981 in Kenya but currently lives in Rotterdam. She graduated Fine arts at Transsart Institute in New York. The artist has drawn attention to herself with bold and intense art series that deal with the difficulties of growing up as a gay woman in Africa. Her concern for safety in a country where homosexuality is still illegal is powerfully presented in her 2014 installation entitled Representation, 1/5″ artwork made in collaboration with photographer, Daniel Jack Lyons in which the artist removes the rainbow flag previously painted on her face.
Ato Malinda is known for striking performances that explore the identity issue in Africa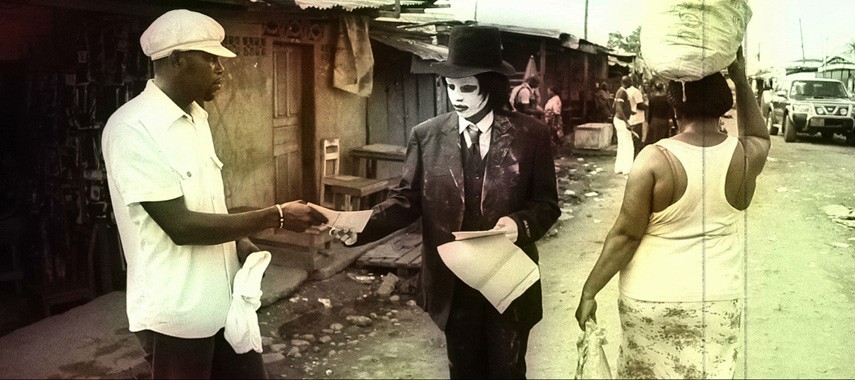 Linking Ancient Religions and Modern Life
Though working in a variety of media, Ato Malinda is mostly known for her striking performances. Her Prison Sex II performance, for instance, was devoted to the woman who had to endure a six-month prison sentence in order for her divorce to be finalized. Her imprisonment at Fort Jesus in Portugal was simultaneously an act of liberation as it was a necessary step in gaining the autonomy from her husband. The artist also explored indigenous religions in the African continent including animism and spiritualism. In On Fait Assembler performance she brought to life Mami Wata, an African water spirit that's believed to bring good luck to her worshipers. In the performance, the artist walked the marketplace of Cameroon where Mami Wata still has numerous worshipers while handing papers to the local population.
Prison Sex II is a video work that explores the life of women in colonial Portugal
Exploring Controversial Topics and Taboos
In 2013 the African artist set up the solo show entitled Games at Savvy Contemporary that explored the physical and psychological impact of child abuse. The exhibition focuses on the perspective of abused African women and explores the topics of incest and taboo that surrounds it, while simultaneously trying to answer the question how is desire established as a heterosexual male prerogative? The exhibition dealt with the incestuous practice established in certain African tribes but also elaborates on the concept of victimhood and the universality of the issue. Ato Malinda received numerous awards for her innovating work including Smithsonian Artist Research Fellowship (2015), Smithsonian African Artist Award (2016) and One Minutes Award (2012) for moving photography. Her work was on view at numerous exhibitions at Museum für Moderne Kunst Frankfurt am Main (2014), the National Museum of African Art, Smithsonian Institution (2015), Salon Urbain de Douala in Cameroon (2010), Brooklyn Museum (2016) and the Louisiana Museum of Modern Art in Copenhagen (2015).
The artist lives and works in Rotterdam.
References:
Anonymous. Biographys, Ato Malinda Official Website [December 23, 2016]
Anonymous Interested in Ato and her work?, Devearts [December 23, 2016]
Featured images : Ato Malinda - Portrait
All images via copyright of the artist