Surreal and eerie motifs and sentiments represent the foundation of the work of August Vilella and reflect his fascination with different worlds and realities. The very choice of traditional portrayal seems to reflect the artist's interest in examining not only this particular genre but the very painterly media in a digital era. By carefully intersecting his own subconsciousness, Vilella releases figurative works of art, a selection of various characters or creatures caught in the state of anxiety, fright or amazement. The result of this approach evokes a dreamlike aura and a magic, metaphoric, and even philosophical language.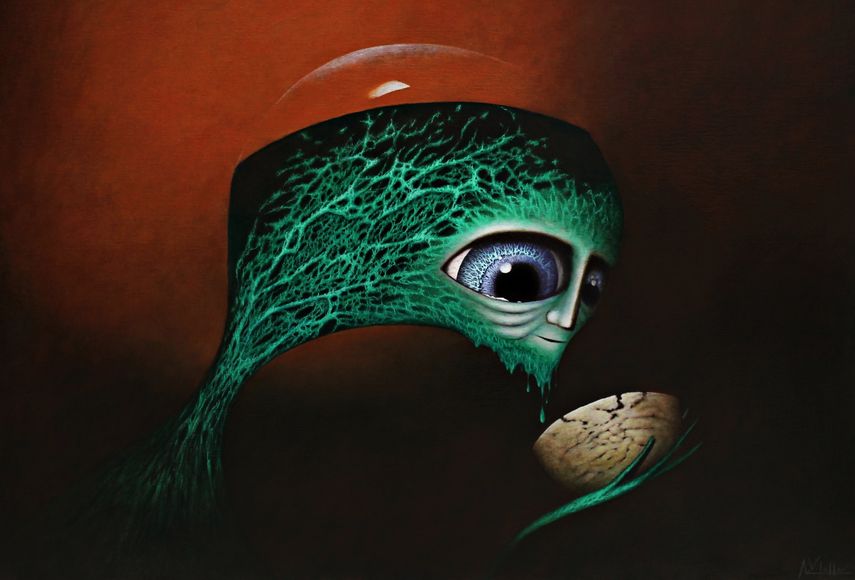 The Artistic Development
August Vilella was born in Barcelona. Initially, he was into music and writing and at one point enrolled in the Faculty of Philosophy. In point, four years ago, Vilella started working with oil on canvas and realized that this form of expression suits him much more since there are no linguistic, cultural barriers. The path of an autodidact was hard, but the artist employed much of an effort not only to establish peculiar aesthetic but rather to develop strong narratives.
Dim coloring and surreal figures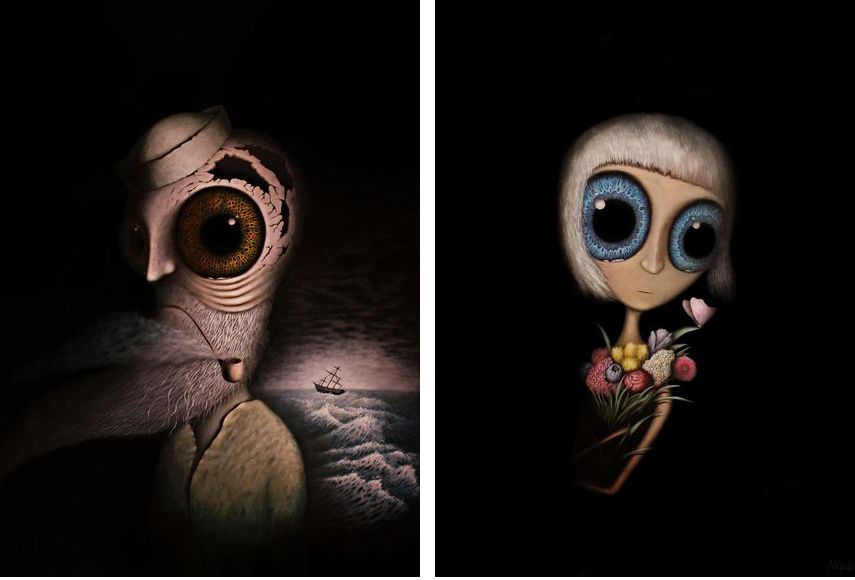 The Process Of August Vilella
Undoubtedly, the artist creates oil paintings by means of a surreal-intuitive method. The whole method of August Vilella revolves around working from subconscious without using any previous sketches or ideas. As a matter of fact, he starts off by intuitively reconstructing his dreamscapes, so that the message of each painting comes out only once the work of art is completed. According to the artist, he likes to compare his work with jazz. Namely, when fully surrendered to the power of creativity, Vilella is creating the artworks and is freeing himself completely from his sensations and everything that surrounds him in life.
The world of August Vilella are full of mystery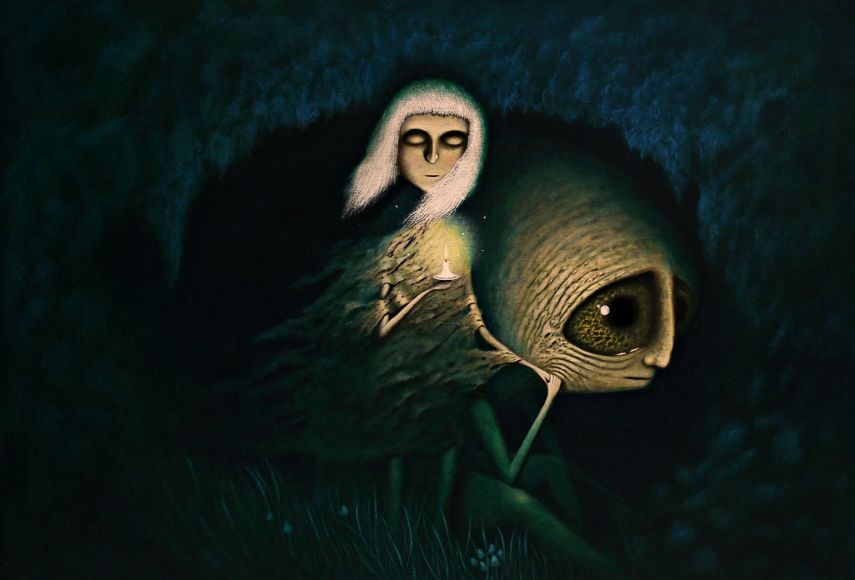 Poor Unfortunate Souls
Although the characters displayed on Vilella's paintings look as if tormented and desperate, they are just found in different moments and states of mind. Whether in the complete dark or contrasted with certain scenery, these figures are dealing with their own existential fears regardless of the notion of the same in the real world. Therefore, it can be said that August Vilella is creating some form of a hybrid in between utopia and dystopia. A decision to conduct his narratives in such a manner lead us to the conclusion that he is interested in reflection, communication, and mediation with the audience.
These outstanding paintings are after all philosopically charged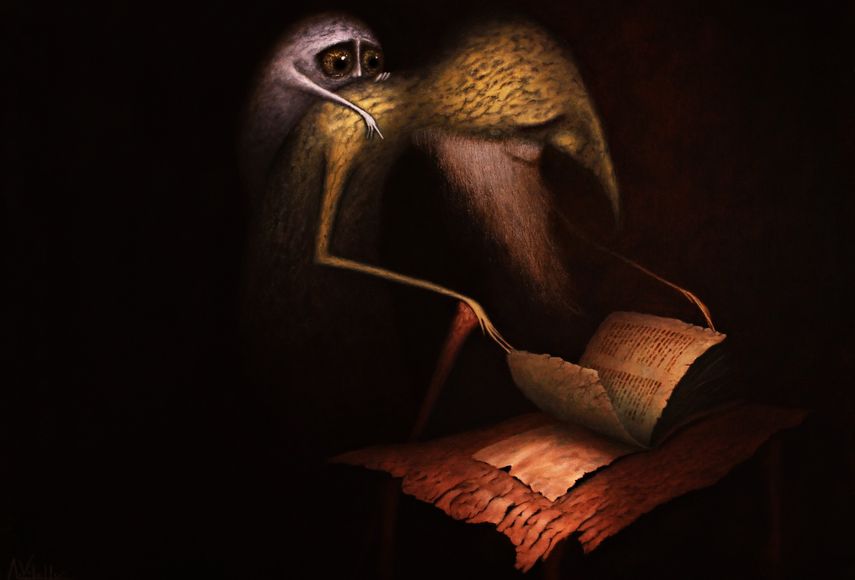 The Fantastical Worlds of August Vilella
The paintings of August Vilella are bursting with beauty, sophistication, and creativity. They are an effect of the artist's meditative or altered state of consciousness and are a plunge into the unknown, different and unexpected. Along the last years, Vilella had a number of exhibitions, especially in Asia which was quite a success and he won the award for the best artist in the Tokyo International Art Fair last year. Regardless of conventions of institutional education, the artistic practice of August Vilella reflects high domains of craftsmanship, imagination, and artistry.
Augusto Vilella lives and works in Barcelona.
Featured image: Portrait of August Vilella in the Carrousel du Louvre, Paris - photo credit David Law
All images used are courtesy of the artist