Tackling the issues of inequality and its experiences in contemporary society, especially those that set the black body as a turf where violence occurs, Ayanda Mabulu is an internationally recognized South African artist. By using satirical imagery, he depicts and juxtaposes powerful leaders, masters, and mistresses with defenseless victims of greed, oppression, poverty, and systematic racism. The discourse of power, culture, and identity arranged in narrative sequences that further exaggerate the already grotesque history of exploitation and its inheritance plays itself in the work. His work is exhibited in minds of his people and dances in their tongues in everyday conversations that seek to rebuild the black community. Facing the situation where there are clearly hunters and the hunted, the artist is unable to find a 'polite and subtle' way to "address and depict social issues of our time were the human condition is deteriorating because of the style of politics inflicted by those in power" that leave the powerless starving and desperate so they can be easily controlled. In 2010, the artist painted a piece where he depicted president Jacob Zuma and various political leaders nude. The painting received little public, news, and media attention. However, it was rediscovered two years later in a bigger political controversy revolving around the work of Brett Murray, whose work The Spear depicted president Jacob Zuma in a pose reminiscent of Lenin, with his genitals exposed. Speaking of techniques, Mabulu simply doesn't believe in them. Having similar role as accents, techniques take away the core of what he's trying to convey, so "being me is my inspiration and being me and being part of the Black community and being part of the African Culture is my uniqueness."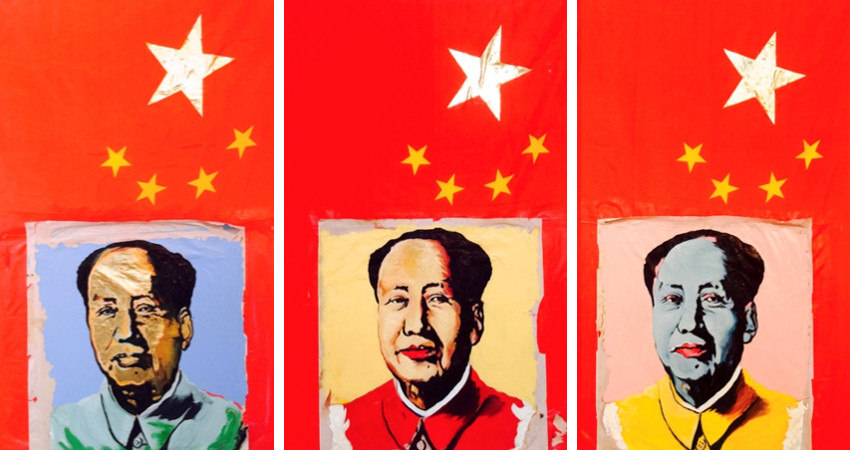 Hello and Welcome to the World of Art
Mabulu thinks it's quite boring to say that art is calling, but it is. And yet, humble as he is, he also doesn't find himself more special than any other artist. The fact that he is self-taught came by choice, on one side, and on the other, it's a way to rebel against the minds that say that to know means to be educated about and to mimic the western masters. Considering the fees that exist in the world of contemporary education, the artist feels as their origins are censorship in order that those without money (black people in particular, before, during, and even after apartheid) don't receive proper education. Mabulu started making paintings because black people were being victims of the stereotypes and nothing good has been said about them. They have been misnamed, their culture has been raped deliberately and still is – in short, it's all because of the love of his people. And it's the people and their everyday hustle that are his biggest inspirations. Similar to the constipation of giving birth, his creative process, which results in a new painting, is not a journey to be taken for granted. A search for myth is doomed and only truth is a way to go. Constantly reappearing are the themes of Blackness and the artist being Political. As Mabulu admits, he hates politics, but yes, he can talk more about what he knows, and he's on a journey to "master self – that's Black consciousness." Having realized that tomorrow is not a promise and that today may be his final day, he thinks his works are equally important and treats every project is his last.
He is represented by Kalashnikovv Gallery.
Ayanda Mabulu lives and works in Johannesburg.
Featured image: Ayanda Mabulu - portrait - photo credits David Harrison, M&G, via mg.co.za
All other images courtesy of Kalashnikovv Gallery