Barbara Bordnick is an American fashion, portrait and fine art photographer, known for her captivating, elegant images.
Building a Career: From Copenhagen to New York
As a native New Yorker who was born in the Bronx, Barbara Bordnick got her education at the Pratt Institute, with courses focused on fashion and fine art. While studying, she discovered photography in an unusual way – reading a fashion magazine, one image, shot by Richard Avedon, caught her attention. Bordnick realized that she primary admired composition, atmosphere and emotion of the image, and not the fashion it represented. After this, she enrolled in a very basic photography course at Pratt during her senior year.
After graduation, Bordnick and her husband traveled to Europe, and found their place in the city of Copenhagen. Barbara started taking photography more seriously, and spent her time learning and developing skills. Soon enough, she was offered her first photography job at the Scandinavian magazine called Danske Fotomagazinet. After some time, she and her husband left Copenhagen and traveled to other European countries. Their next stops were Rome and Paris. While in Paris, Bordnick had the nerve to go to the French office of the American Harper's Bazaar. The editor liked her, and introduced her to the world of fashion photography.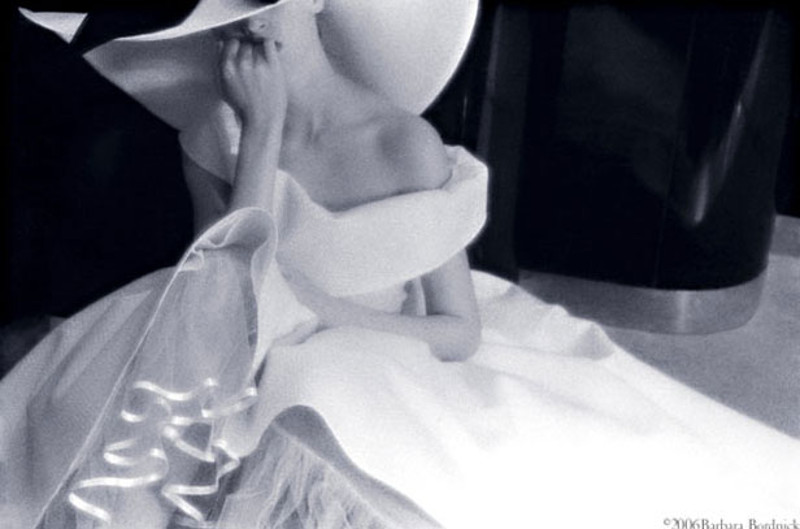 After a year and a half, the couple returned to the US. In New York, Barbara sought work as a photography assistant, but surprisingly found out that American photographers were hesitant to hire a woman. She decided to take control of her career by herself, and built a home studio, where she slowly started creating a portfolio. With a presentable portfolio, Bordnick went to see the art directors of Harper's Bazaar. That moment was the true beginning of her story, as she started shooting as a full-time photographer for the famous magazine.
The Style of Bordnick's Nude Photography
"I photograph nudes in a way I'd like to be touched" – Barbara Bordnick
Sensual, poetic and erotic, Barbara Bornick's nudes easily catch the attention of a viewer. Elegant lines construct landscapes and movement of the portrayed body, where the light is captured in a way it leads and carries the gaze through an image. When asked to describe her nude art through music, Bordnick compared it to classical music – mysterious and sensuous. As a photographer, Barbara treats her subjects as lovers, giving caring attention to the people she photographs. The camera allows her a new-discovered intimacy with her models, enabling her to touch people in a way she never would have done otherwise.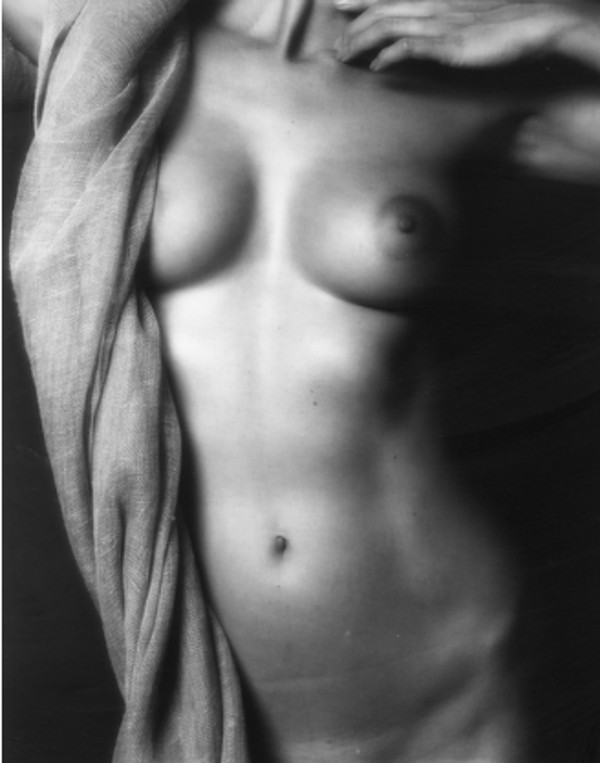 Searchings: Secret Landscapes of Flowers Book Series
In 2001, through one serendipitous experience Barbara Bordnick discovered her passion for shooting flowers. After a scheduled photoshoot, in which the model didn't show up due to some miscommunication, Barbara was faced with having to find a photoshoot subject on short notice. She went to the local market, purchased a bunch of flowers, and quickly changed her backdrop. After shooting some initial images, Bordnick fell in love with the flowers, and realized she had stumbled into a place she had never been before. Those still-life images were included in her portfolio, and later into a book. To this date, Barbara published three books on floral subjects, named Searchings: Secret Landscapes of Flowers.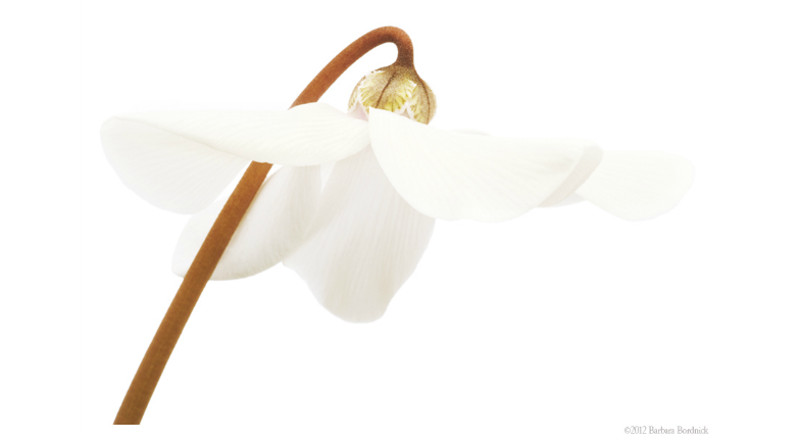 The Great Women of Jazz Project
"Some people have believed in me much more than I've believed in myself". This thought, stated by Bordnick herself, can be used to accurately describe the attitude some famous companies had when they commissioned Barbara to do the work.
One company took her out to dinner several times to talk her into doing a television commercial. Barbara was stubborn in her rejections – she didn't know a thing about film, and wasn't confident enough to take the job. When they finally convinced her into doing the commercial, Barbara was overwhelmed with positive respond and states that this campaign was one of the most wonderful things she's ever done.
Another company followed this example – Polaroid asked her to do a promotion and introduce the company's large-format film, although Barbara have never worked with this type of photography. They taught her how to use the 8x10 camera, and the project named The Great Women of Jazz was created.
Awards and Recognitions
Over the past thirty years of her prolific career, Barbara Bordnick has received numerous honors, awards and recognitions, for her work in in film, print, advertising and art. Some of the awards include Clios for film and print, Nikon award, Art Directors' Club Awards, and Missouri School of Journalism Award.
Bordnick's images are included into the permanent collections of the International Center of Photography, the Gilman Collection in New York and the Polaroid Collection in Massachusetts. Her work has appeared in numerous publications, such as the New York Times Magazine, Harper's Bazaar, Life, Lears, Newsweek, Fortune, Vogue Francais, Geo, and Vanity Fair. Barbara Bordnick's extensive client list includes American Viscose and DuPont, DeBeers, Saks Fifth Avenue, Daytons, JC Penneys, Polaroid, IBM, Clairol, and Revlon.
In addition to her photography, Bordnick is a much-sought-after lecturer, and she was the president of the Advertising Photographers of New York for a period of three years. Also, her portrait of lyricist E.Y. Yip Harburg became a commemorative U.S. postage stamp.
Barbara Bordnick lives in Manhattan, New York.