Barbara Kasten makes abstract creations in a carefully assembled environment, where she uses the power of lighting and reflections to form abstract photographs of the constructed objects. With the interplay of lighting and mirror reflection, she plays with perception. Her photographs have the distorted proportions and characteristic geometrical structures. The materials she uses to form sculptures are incredibly diverse, and she uses glass, mirrors, plastic and plexiglass. Her sculptures are of large dimensions, and they are inspired by the Bauhaus aesthetics, early Modernism, and light projection works of James Turrell. There is a great deal of Constructivism aesthetics in her creations, and she often states that László Moholy-Nagy's artwork inspired the conception of her ideas.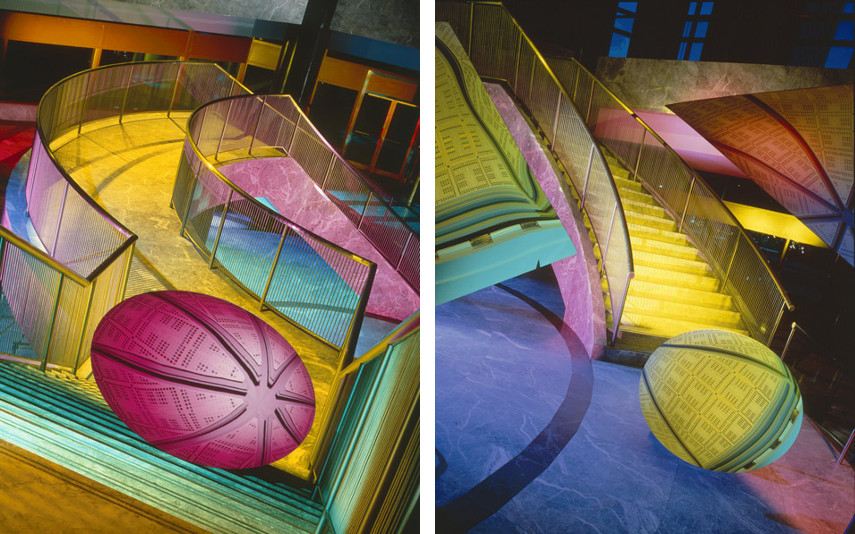 Kasten's Early Bio and the Twist of 3D Space
Kasten was born in 1936, in Chicago. Upon her high-school years, she decided to study painting and textile, and she earned a BFA at the University of Arizona, and later MFA at the California College of Arts & Crafts. Her training and education helped her to form a unique approach to sculpture, geometrical assemblages and abstraction. She mastered the skill of turning 3D space into the conceptual two-dimensional photograph. She successfully manipulates the physical space and transfers her vision of constructed reality. Along with photography, she makes video art, sculptures, and installations that she uses for her photography, and for individual thematic pieces. When she constructs her large-scale geometrical sculptures she does not fix them together. There is nothing holding them in assembly, but the power of gravity. In that way, she honors the manual, analog, mechanic and sort of personal approach to her artistic assembly.
When it's time to select the material, she uses the best ones for lighting and shading

The Power of Color and Related Shading
The core of her photographic actions is the question about the possibility of abstract photography. A picture has to have its subject, something that is defined and structured in solid form. It was quite challenging to choose an appropriate material, such as acrylic blocks or fiberglass screen. Light and shading are essential for the glorious effect of depth in these photographs. That is one of the main reasons the artist chooses a clear material so that light could get through and induce a shadow. The artist explores the physical world in an organized and systematical manner. She classifies all the objects under the geometrical categories and makes a scheme of all things existent. In that way, she can create an illusion of perfectionism and generate a great deal of precision in her work. The one and only thing that drives her to pursue work in a detailed and organized method are her personal beliefs and ideas. No wonder she is an inspiration for the new, raising, contemporary artists.
Quite a lot of young artists became interested for Kasten's abstract art photography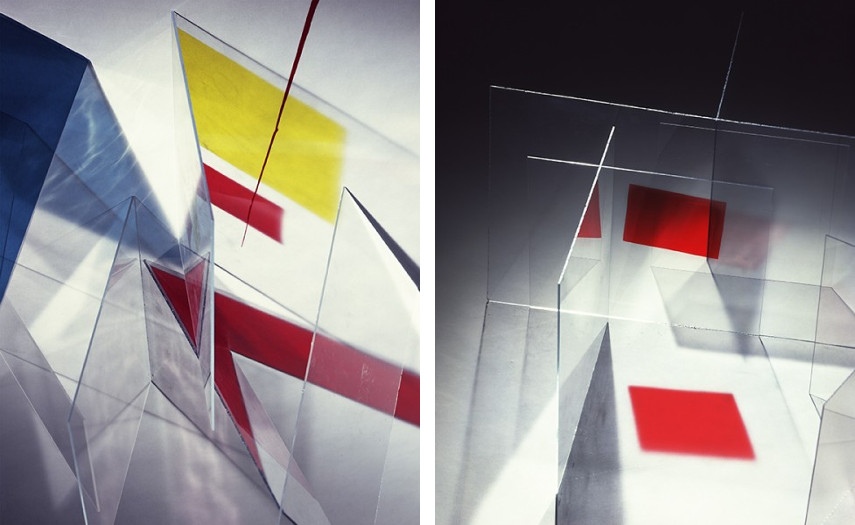 The Retrospective of Collections
In 2015, she had a world's premier of the retrospective art exhibition called Stages where she offered the audience a ride through some of her most amazing photos. Barbara Kasten singled out some of her most significant series. The magic of photography is the ability to capture the given space, but to load in a whole new dimension to it, whether that would be through changing of dimensions, or the special lighting technique. Color also plays a major role in her sets, because the artist doesn't use it to reference a subject. The choice of color is only made by its capability to carry and transfer light. In the 70's and 80's Kasten made small abstraction photos in the series called Construct that were indeed large-scale build sets. That was her take on architecture and the nature of living space transformation by shapes and lights. In a Transpositions series she continued to play with depth and dimensions, and especially the uncatchable nature of lighting transformation that twists the space. This property is sometimes only visible through the amazing eye of her lens.
Featured image: portrait of the artist image © Chicago Architecture Biennial
All images courtesy of the artist