Born in Philadelphia, PA in 1960, Barbara Vaughn is a contemporary fine art photographer, with a successful career in portraits, celebrated for her artistic nudes and water surface photography she creates all over the world. In her photographic art Vaughn encaptures bodies of water – close up view of oceans, seas, rivers and lakes, as a grand vastness which reflects our very perception and reality, beauty we fail to appreciate. Following her passion for abstract art, her large-scale photographs reminiscent the works of Joan Miró, Henri Matisse, Picasso and other great non-objective art.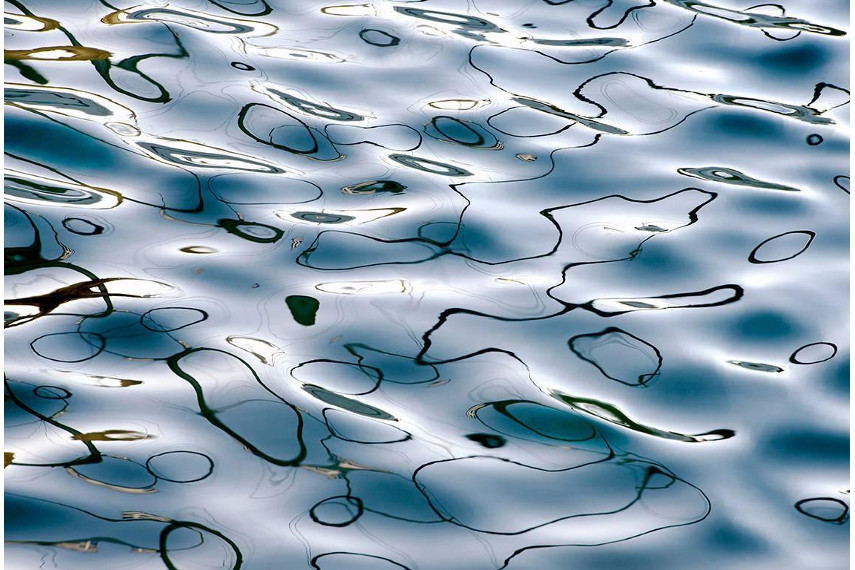 Beginning - Nudes and Portraits
After earning her BA at Princeton University in Romance languages and literature and specializing in fine art photography at New York International Center of Photography, Barbara Vaughn launched a successful career in portraits, photographing among others statesmen, President Donald Trump and Colin Powell, with her work being published by New York Times, Vogue, Time, and Vanity Fair. Vaughn also had an interest in nudes, artworks which already reflected artist interest in abstraction she will develop more than twenty years later. You can see throughout her black and white photographs nude body merging with landscape or background, transcending its subject matter through sinuous lines - a focus depth that will be released completely in her large-scale water images.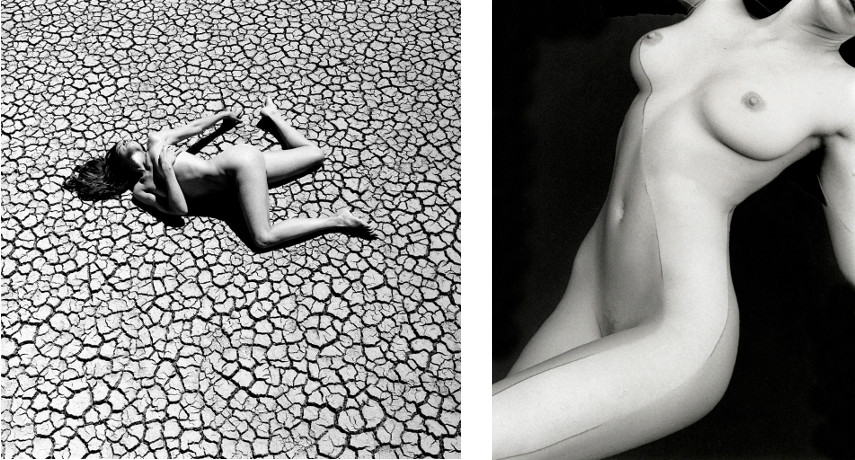 The Water Images
In 2007, after a whole career of figurative art, Barbara Vaughn had an experience which changed her artistic path. Visiting for the first time her husband's home in Greek island Paros, she became fascinated with mesmerizing images of surroundings reflected on water, stunning colors and forms it produced. In different destinations all around the world, using a Nikon D7000 camera with long lens, she took close up photographs of rippled water surface, patiently waiting for the wind, sun and sky to present its composition. Juxtaposing of close up capture and large-scale frames in Vaughn's work, the artworks results in colorful and dynamic abstract forms, devoid of context, as Vaughn says the sense of what I see in fleeting moments of the reflections.
On many occasion when bystanders approached her asking what she is looking for, she'd reply: Look at the beautiful reflection. Do you see the colors?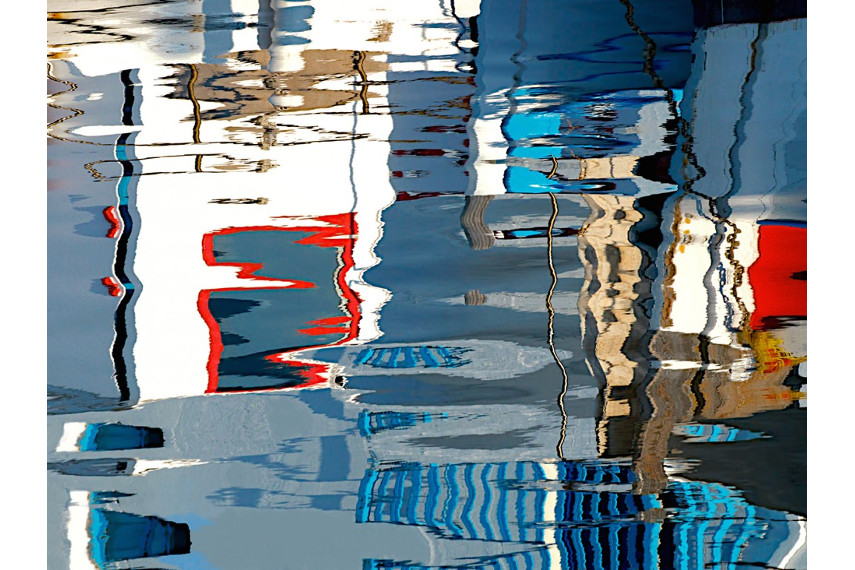 New Abstraction
Barbara Vaughn was always attracted to 20th century abstract art. She spent years wondering how she can create something that looks like a painting. The aesthetic idea that absolute and unchanging beauty comes from non-objective forms drove Vaughn to create pieces which relate to stylistic tropes found in works of Picasso, Jean Dubuffet, Gerhard Richter, Matisse, and Miró. Her exhibition Barbara Vaughn – On the Surface at Dolby Chadwick Gallery, with works like Astatos 2 (2011) and Portokali (2012) perfectly illustrates contact between personal style and inspiration, those looping, voluptuous, and organic shapes that have a distinctly feminine quality.
One of Vaughn's exhibitions, titled "Optasia" was named after the Greek word meaning vision or apparition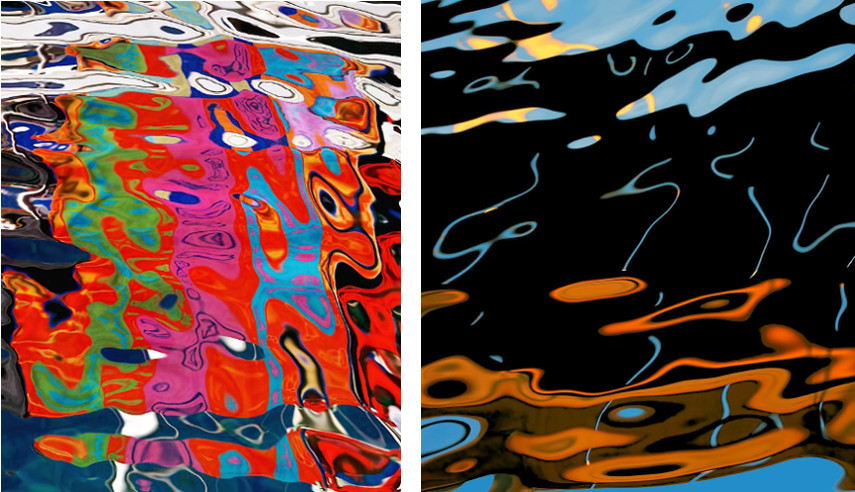 Fine Art Photography in Reflection
While Surrealist, Abstract Expressionists and Cubists from whom the artist draws inspiration, searched for and imagined abstract patterns, Barbara Vaughn captures them on surface of water - reality in frozen motion. For Vaughn, water surface photography represents a view which can already be found in nature, but is unattainable with the human eye. Following Picasso she says: If water is completely still, it becomes a mirror, presenting a perfect reflection of reality, and an absence of abstraction. Her highly sought-after painterly artwork portray the very best of contemporary fine art photography.
The artist is represented by Dolby Chadwick Gallery.
Barbara Vaughn lives in San Francisco with her husband, Telly Hoimes. Part of their year they spend in Greece.
Featured image: Barbara Vaughn with Kaliva, a photograph she shot in Nantucket, Mass., and which was part of her first show at Dolby Chadwick, 2013 – photo by Michael Macor
All images copyright of Barbara Vaughn