Barry McGee is a cult figure when it comes to graffiti scene of the American bi-coastal subculture involving skaters, surfers, and non-traditional artists. He has been working on the streets of American cities ever since the early 80s and he goes by the tag name Twist, although he had many other monikers, such as Ray Fong, Lydia Fong, Bernon Vernon, P.Kin and Ray Virgil. For Barry McGee, the world of artistic interventions is an important means of communication which allows him to get in touch with the most diverse audiences around the world. Compelling creation, to me, is a name carved into a tree, the artist claims.[1]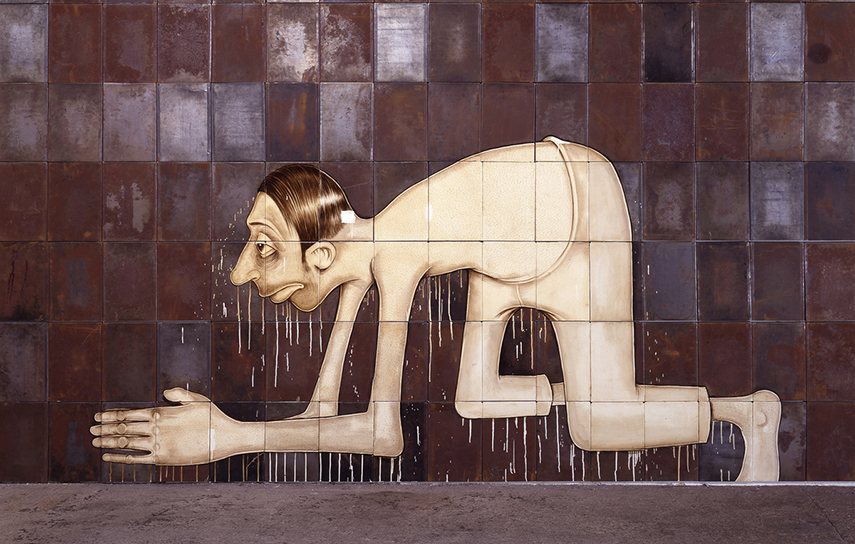 Inspiration Related to American Culture
Barry McGee was born in the mid-60s in California, where he continues to live and create. He is a classically trained artist - in 1991, he received a BFA in painting and printmaking from the San Francisco Institute. Besides his interest in fine arts, McGee has been passionate about graffiti ever since his early age when he started tagging in the neighborhoods of San Francisco. During the 1980s, he coined his moniker Twist, which became well-known near his home city. After he gained this initial public exposure in California, Barry McGee experienced a strong need to expand to other areas, such as different cities but also places not traditionally acknowledged for promoting unconventional pieces – galleries and museums. When it comes to nature and aesthetics of his work, Barry McGee draws inspiration from a pessimistic side of the modern lifestyle. He describes his experiences of the nowadays life as an unpleasant mix of overstimulation, frustrations, addictions and constant attacks of advertising industry..[2] McGee's eclectic works such as drawings, paintings, installations, and mixed-media pieces often incorporate elements such as liquor bottles, spray-paint cans, and scrap wood or metal. Such unusual combinations infuse a strong sense of chaos and anxiety, typical for the lifestyle in modern Western societies.
Barry McGee draws inspiration from a pessimistic side of the modern lifestyle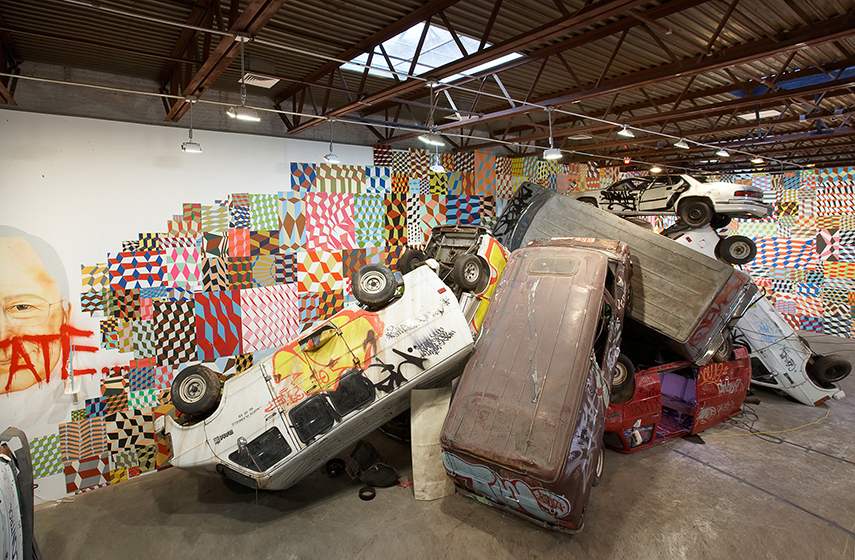 Found Objects to Join Creative Imagery
The list of McGee's influences is long – the artist is known for his admiration of the Mexican muralists, tramp artists of the 70's and 80's, lowbrow movement and beat poets such as Allen Ginsberg, Jack Kerouac, and William S. Burroughs. During his successful career, Barry McGee has managed to create a uniquely rich visual language, fusing together all these influences with invented imagery, tags and found objects. His work is strongly poetic and evocative, unlike the typical graffiti. When it comes to his paintings, they are recognizable for their iconic central figures dominating abstract backgrounds made of drips, patterns, and interesting color fields. Barry McGee hasn't limited his work to walls and canvases – instead, he painted portraits of characters on empty liquor bottles and flattened spray cans picked up at various junk yards. The artist is also known for his prototypical, trademark character with sagging eyes and confused expression. In a way, this character represents the image of homeless people and various transients who call the streets their home. Barry McGee didn't introduce only his trademark character to the world of atypical modern creations, but he also popularized the use of paint drips and chisel tip markers. These techniques are recently used prevalently in graphic designs. McGee is also famous for his innovative display techniques, involving the clustering of paintings. These impressive clustered compositions McGee uses to arrange his works in galleries are inspired by similar installations he saw in Catholic churches in Brazil. Speaking of gallery exhibitions, the artist supports the practice of painting directly on gallery walls, because this style is bold and it clearly imitates the intrusive nature of graffiti. His artworks have been presented in numerous galleries and museums such as the Walker Center, San Francisco Museum of Modern Art, UCLA Hammer Museum and in many other eminent institutions in Milan, Tokyo, and the United Kingdom.
McGee is also known for his new display techniques, involving the clustering of selected paintings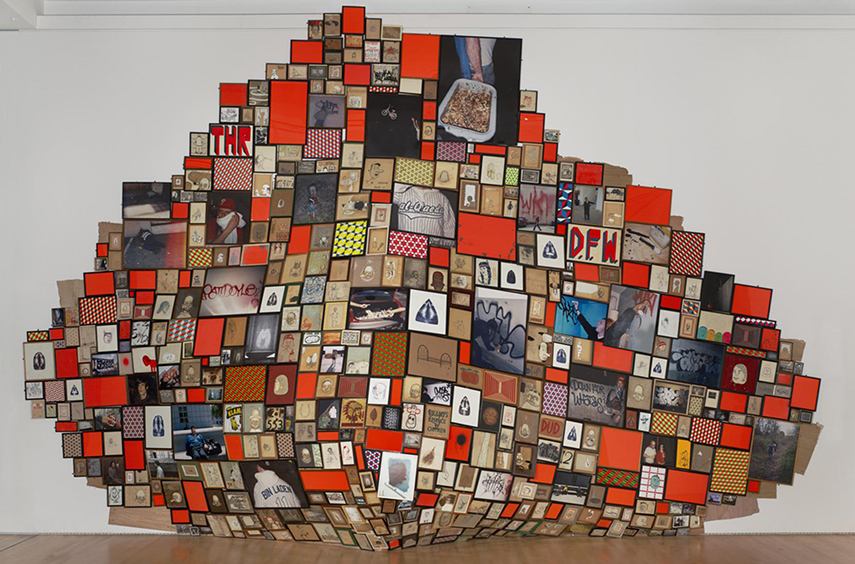 Between Streets and Eminent Galleries
The more I learned about the art world, the more my interest in what was going on outside of it increased, I didn't have any desire to bring graffiti inside the school's walls or anything, says Barry McGee about the evolution of his interests and artistic style. [3] In his native city of San Francisco, his imagery continues to endure on walls despite the continuous campaign of public authorities to paint his works out. Because of his constant efforts and unfathomable creativity over the last three decades, McGee became a highly respected and admired individual who nowadays counts his followers not only among the skaters and unconventional artists but also among traditional gallery audiences.
Barry McGee lives and works in San Francisco, California.
Sources:
Anonymous. Barry McGee, Art21 [August 19,2016]
Trippe. (2007) Twist Thief, Fecal Face [August 19,2016]
Prada, M., Barry McGee, Fondazione Prada, 2002.
Featured image: Barry McGee's Portrait - image via huckmagazine.com