Famous for his social commentaries which vary from subtle to very direct, Ben Quilty is an Australian artist who employs an impasto style of painting. Smearing and smudging his paint onto large canvases, this artist presents us with a unique ability to create a dark and uncanny atmosphere despite using relatively bright colors. Through various themes based on masculinity and mortality, Ben's art seeks to explore the hidden psychologies of both individuals and locations.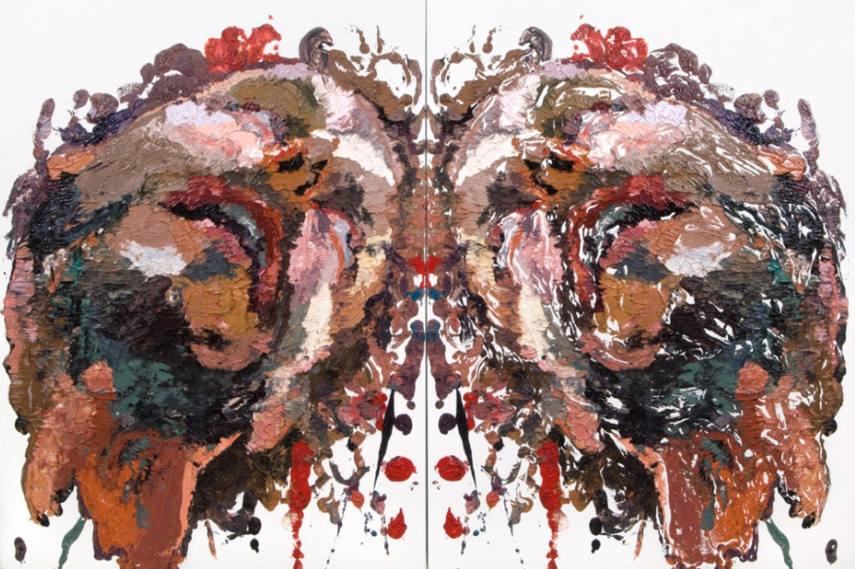 Ben's Path to Art
Ben spent his childhood in Kenthurst, a suburb of northwest Sydney, in the state of New South Wales. By his own acclaim, Ben was a reckless teenager with his weekends filled with hard drinking. He earned his education by studying at Kenthurst Public School and the Oakhill College - the school which marked the beginning of his professional career as an artist. Whilst still a student of this institution, Ben exhibited his HSC artwork in ArtExpress during the year of 1991. Thanks to the success of the said exhibition, Ben was chosen to be the recipient of the Julian Ashton Summer School Scholarship. Spurred by this award, Ben decided art is something worth pursuing a career in. During the year of 1994, Quilty followed his interest in art and obtained a Bachelor degree in Visual Arts, received from the prestigious Sydney College of the Arts. After graduating, he then studied visual communication, design and women's studies at Western Sydney University, wrapping up another Bachelor of Arts in 2002. Ben had a lot of trouble with making himself noticeable by art circles and that situation eventually led him to a decision to concentrate on his stories of his past when he was a reckless and rebellious young man. Besides other interesting depictions[1] of cars and grotesque Siamese-twin compositions, he gained worldwide attention mostly due to his honest and unique portraits created on a borderline abstract visual vocabulary. During the year of 2011, Ben was attached to the Australian Defence Force for about one month. He was tasked with observing their activities in Kabul, Kandahar and Tarin Kowt[2], as well as to record and render the activities of serviceman deployed at these locations. Amazing artworks created during that time eventually ended up in the Australian War Memorial's National Collection and present some of the finest and authentic war pieces created since World War II.
In 2011, Ben Quilty was attached to the Australian Defence Force stationed in Afghanistan and was tasked to record the activities of soldiers stationed there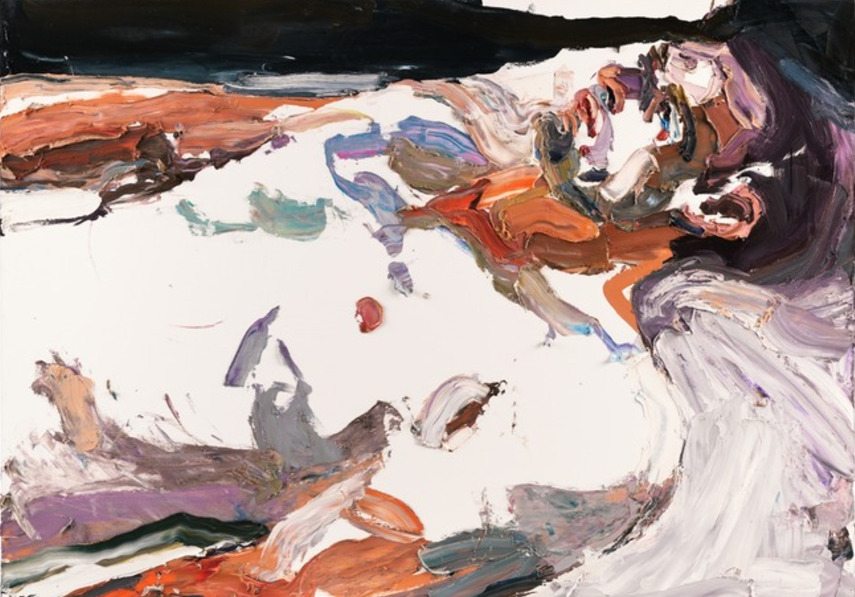 Recognitions
During his career, this artist received many awards and prizes for his artworks. Among many other recognitions, Ben won the Archibald Prize in 2011 for his portrait of artist Margaret Olley, the Doug Moran National Portrait Prize for a depiction of musician Jimmy Barnes in 2009, the National Self Portrait prize in 2007 and the 2014 Prudential Eye Award. Keep in mind that these are only some of his recognitions and that there are many more of them in his Curriculum Vitae. Luckily for both himself and the audience, there should be many more future awards in store for Quilty both due to his creative drive and general talent.
Ben Quilty lives and works in Robertson, New South Wales.
References:
Low, L. A., The hot seat: Ben Quilty, The Sydney Morning Herald, 17 March 2007
Vasey, T., Ben Quilty Official War Artist, Canberra: Australian War Memorial, 14 December 2011
Featured image: Ben Quilty - Photo of the artist - Image via janmurphygallery.com.au
All images used for illustrative purposes only.