Benjamin Ben Sack is an American artist, known for his pen and ink drawings of imaginary, complex cityscapes. He went to Virginia Commonwealth University and earned his BFA in 2011, magna cum laude.
The Art of Ben Sack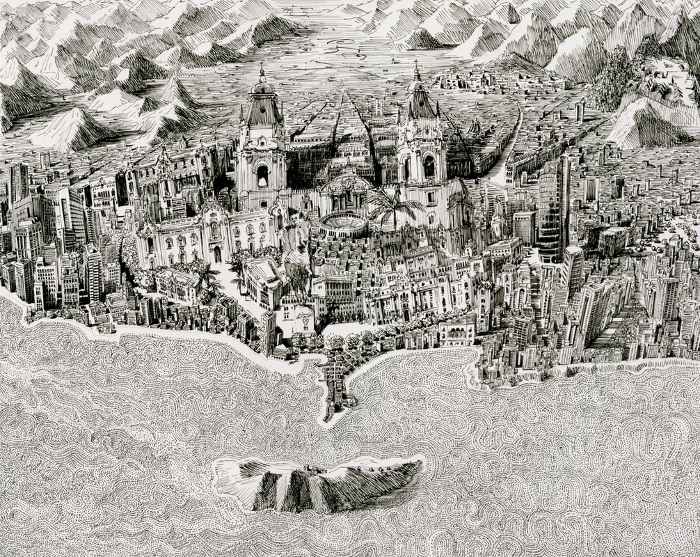 Sack uses architecture as a medium that can express the unique space between realism and abstraction. From gothic cathedrals to skyscrapers, his cities are the product of his imagination. His dense, detailed urban landscapes, comprising buildings, roads, rivers and bridges span centuries. This large-scale cities take months to be completed.
Venetian Rhapsody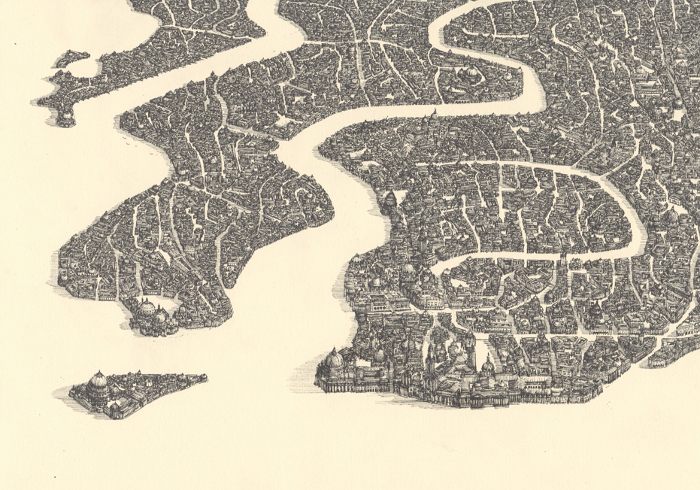 The artist derives his inspiration from the architecture, history, classical music, literature and geography. In 2014, he was in residency aboard MS Amsterdam, the ship which circumnavigated the globe for a few months and provided Sack with inspiration for his works.
Apart from solo exhibitions, Sack exhibited his work in many group exhibitions, mostly in New York and Miami. His largest artwork, Chronoglyph, was on view in Robert Fontaine Gallery in Miami at CONTEXT Art Miami in 2014.
Pen and Ink Cityscapes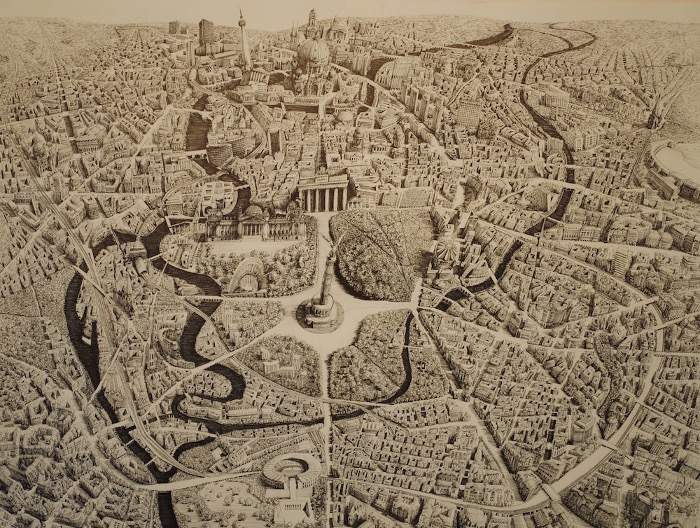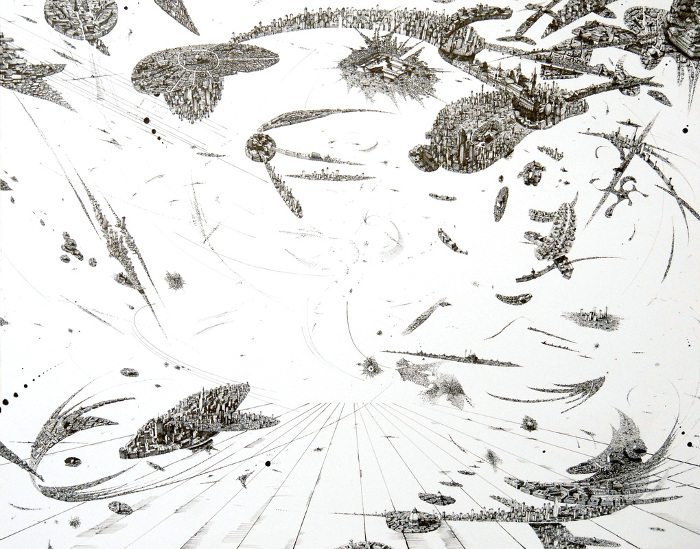 Ben Sack was the graphics winner in the International Arts Festival in 2012, and received the Department of Communication Arts Outstanding Senior Award in 2011. His work was featured in numerous publications.
Sack is represented by Robert Fontaine Gallery in Miami, Johanssen Gallery in Berlin, Ghostpring Gallery in Virginia and Hubert Gallery in New York.
All images copyright © the artist