Who really knows how many secrets the night keeps? Since becoming a father, Ben Sheers only had time to paint while everyone was sleeping. This brought a change in his approach, as he was more and more interested in the transformative effect that night has on the landscape. Before this fascination with darkness and artificial light, he also painted a variety of subjects including cars, still-life and figures. The artist explored the potential of oil paint, without walking away from painting in representation manner.
The night has a tranformative effect on landscape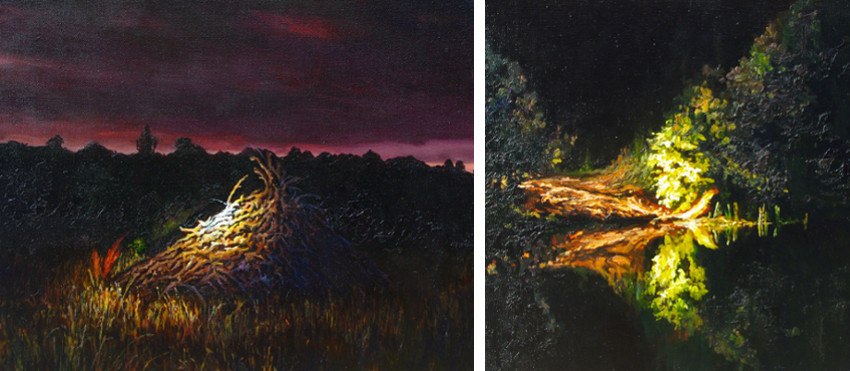 The Poetry of the Suburban Areas and Industrial Landscapes
He earned BA in Fine Art (Major in Painting) from the Monash University, Caulfield in 1998, BA in Fine Art with Honors from the same institution in 1999, and went on to receive his Diploma of Education from Melbourne University in 2000. Working predominantly in oil painting, Sheers is inspired and trying to visualize the poetry of the suburban areas and industrial landscapes. When speaking of influences, we should mention the Italian metaphysical painting, contemporary cinema and the work of realist artist from America, like Edward Hopper.
Sheers is inspired by the Italian metaphysical painting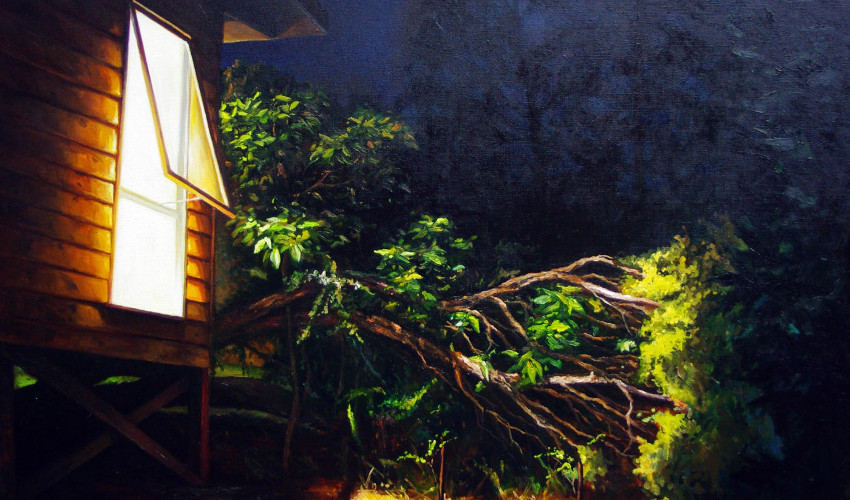 Another Universe
Having kids meant huge change for Ben, because now the night was the only time when he could give his undivided attention to his work. That ultimately led to a change in the themes he worked on. He noticed that world gets totally new perspective and look during dark. It's like another universe which exists parallel to the one we see during day and the one we live in. The artificial sources of light become a sort of a beacon, attracting life and giving our focus to everything they illuminate. Sheers prospers in the night-time, feeling the serenity and enjoying the silence. The paintings in this series leave no one indifferent. Some will find them beautiful and wonderful, restless, other fear.
Having kids brought a change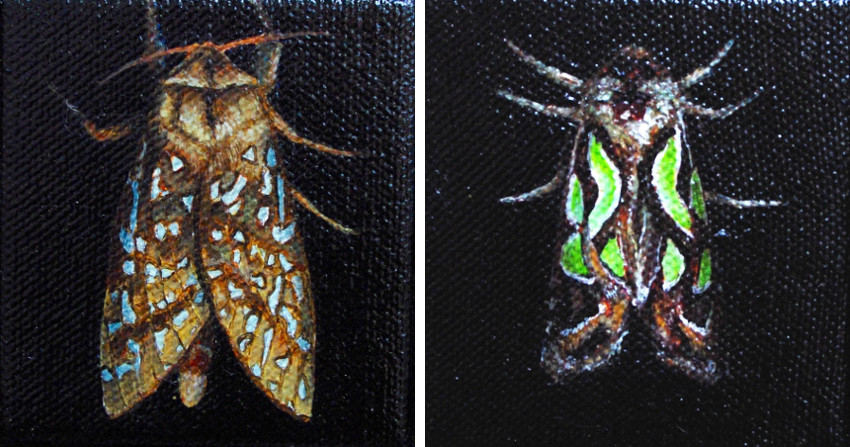 A People's Favorite
Sheers has exhibited massively throughout Australia, and was recently included in 19 Karen Contemporary Artspace's Pain/Ting exhibition which was held in Berlin in last August. His most recent solo shows were held in 2012 and 2015, both at 19 Karen, titled Overdrive and Night, respectively.
After he was a finalist in several eminent art competitions, like Metro 5 Gallery Art Prize in 2007, Williamston Contemporary Art Prize in 2008 and 2009, Agendo Art Prize at Deakin University in Melbourne in 2009, Sheers won the Award in the 2014 ANL Maritime Art Prize. He also won the People's Choice Award at Metro Gallery Art Awards in 2010 for his painting titled Sleeper.
His work is included in several public collections, e.g. the ING, Metro Gallery, Monash University Drawing Department, Mentone Grammar School, and the various private collections throughout London, Melbourne and Sydney.
People's Choice Award for the painting titled Sleeper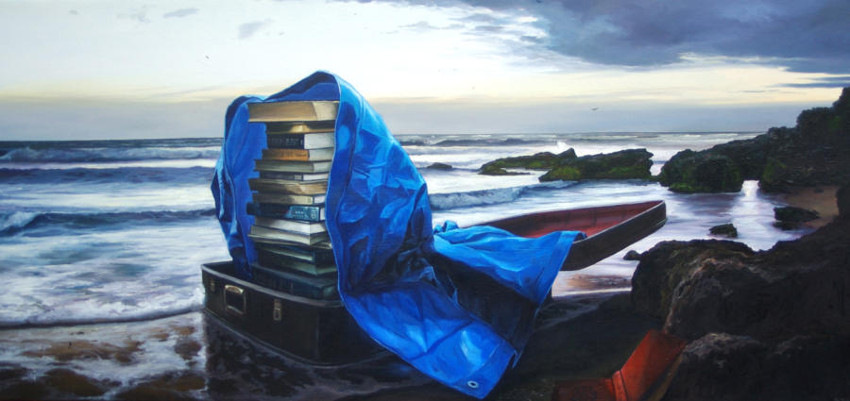 A Homage to Night
It is very interesting to observe the evolution of Ben Sheers' art, from painting cars, still-life and figures, all the way to the fascination with the night. Even the artist didn't know the artistic direction he would end up going in. Well, until he became a father, and started working at night. Watching his most recent pieces, it almost feels like the artist is paying homage to the night and all it carries along. Insects, landscapes, artificial light, but also the peace and quiet, all of that can be observed in the paintings. Through his work, Sheers reminds us about the hidden universe of the night, and it is simply wonderful.
He is represented by 19 Karen Contemporary Artspace in Gold Coast, Australia.
Ben Sheers is based on Victoria's Mornington Peninsula.
All images, including featured – courtesy of 19 Karen Contemporary Artspace.