Ben Slow is a young British street artist known for his stunning portraits of female and male expressions that can be found throughout Europe and beyond.
Born in 1984 in Southeast London, Ben grew up in Kent. Having completed a Fine Arts degree from the University for the Creative Arts (UCA) in Canterbury, a city in southeast England in 2006, Ben moved to London where he took a job as an image librarian and stopped painting for a several years.
Soon enough, however, he found that world so uninspiring and closed off back then. In England's capital he saw a lot of street art and instantly found something he could relate to, so he started to focus more on his painting again.
Mural by Ben Slow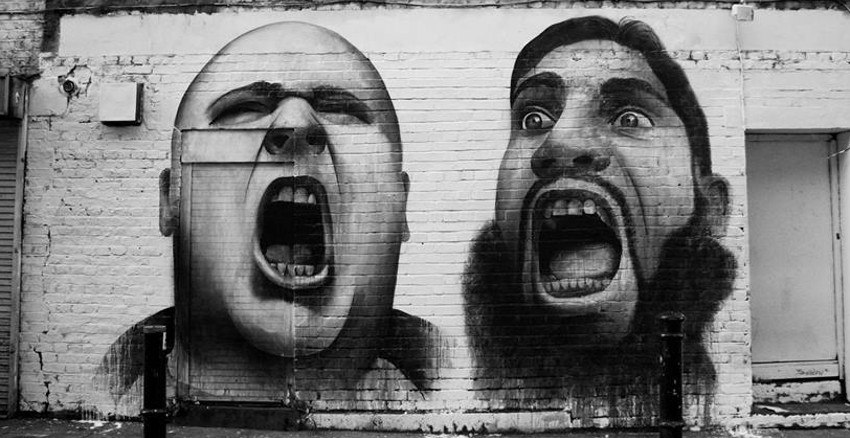 Although the main material he uses is ink, he is not afraid of experimenting with spray paint, brushes, stencils, acrylic paint and basically anything he could get his hand on. Some of his first works were portraits of well-known figures such as Twiggy and Audrey Hepburn.
Inspired by things around him including the people he meets, the artists he looks up to and the stories he hears, Ben Slow creates portraits that deal with issues such as homelessness or racism, or simply pay homage to famous local figures. Passionate about "great characters" Ben Slow uses his talent to commemorate people who deserve to be celebrated.
This started to come about when his friend, a lively local to the Brick Lane area named Billy, passed away five years ago. After he made a portrait of Billy the artist realized that he had much more interest in painting people who have a story to tell, painting pieces that have a direct link to where they are painted. One of his famous pieces is the mural Charlie Burns made on Bacon Street. It commemorates a local man, Charlie Burns, who ran a charity and lived in Bacon Street all his life.
Charlie Burns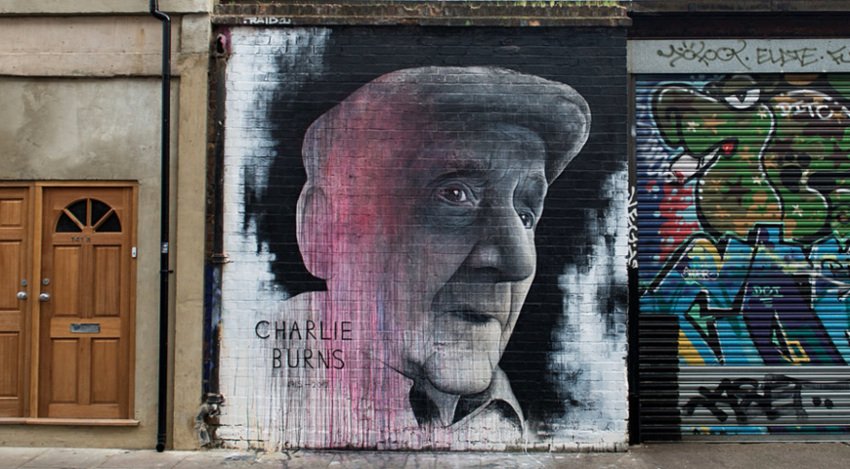 Among murals, Ben Slow makes canvases that allows him to experiment with a wide range of fine art styles. His paintings shows the more abstract side of the artist's personality.
His work has been included in shows throughout the United Kingdom, as well as in the United States, France, Italy and Spain.
Art by Ben Slow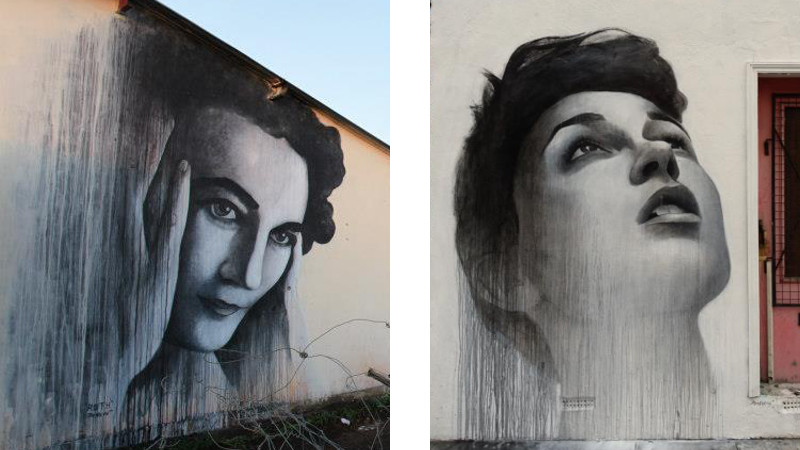 Featured image: Ben Slow - Mural in Vitry, France
All images copyright © the artist