Exploring the relationship between the real and imagined spaces, Ben Tinsley creates introspective paintings that reveal past moments, announce the future and express the present. Being a realistic landscape painter at the beginning of his career, over the years he developed a distinctive style that is now closer to gestural abstraction. Using the contrasts and layered textures he strives to conceive the balance between the order and spontaneity, making the pattern of random appearances. Tinsley's compositions are the result of the color studies and photographic references. He works in a manner where the process itself have the main role, constructing representation that might live solely in the painting.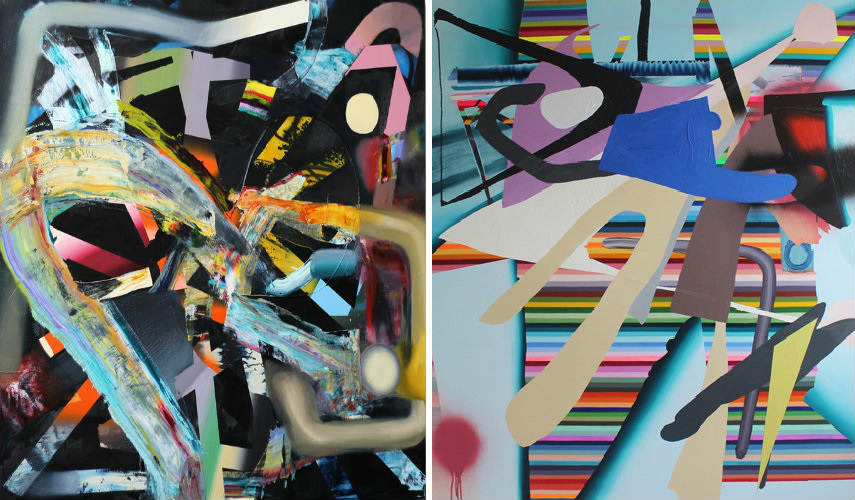 Education and Artistic Experiments
Ben Tinsley studied at the Maryland Institute College of Art where he earned his BFA and later MFA from Indiana University. His work has been exhibited in numerous solo shows throughout the Midwest, it was a part of artistic collaborations at the Union League Club, the Chicago Cultural Center, and Art Chicago, and has also been commissioned by several corporate patrons.
Experimenting with the painted surface and creating collages, he makes highly abstract artworks with the aim of leading the viewer on a processed, optical journey to the unknown places to experience the excitement of undiscovered realms. His bright colors give an impression of a perfect calm and frozen eternity but interrupted surfaces and strong brushstrokes break the tranquility, indicating the storm.
Tinsley experiments with the painted surface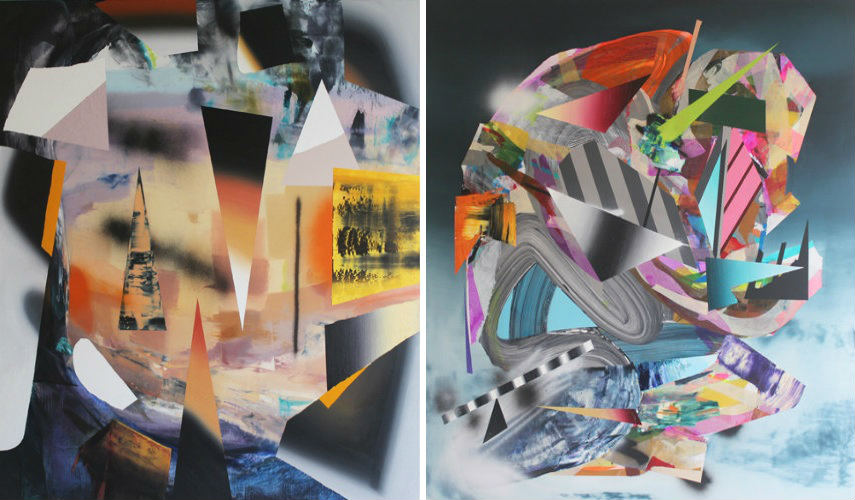 From Controlled Chaos to Perfect Calm
Through the years of artistic creation and consideration of colors, light and playfulness are always present and deeply rooted in Tinsley's work. The idea of controlled chaos is widely used and developed in this paintings. Sutured with a rhythm that determines the direction of lines and forms, he creates random imagery that flows in unique coherent composition. Directly inspired by patterns, photographic references and color studies, Tinsley encroaches into the viewer's sub-consciousness aiming him to perceive the moments he wanted to convey.
Ben Tinsley lives and works in Chicago.
Featured image: Ben Tinsley - Pippin (detail), 2016
All images courtesy of the artist