Exploring the metaphysical depths and complexities of human identity, Benjamin Björklund paints individualistic portraits blurring the faces and hiding the emotional states of his subjects. Indistinctly floating between reality and abstraction, presence and distance, everything on his images seems to be out of focus. The melting skin and sore eyes although make the person hardly recognizable, still retain deeply individualistic characteristics. Gathering ideas while walking his dog or listening music on the public radio, the artist makes the quick records and sketches and changes his subject matter on a daily basis, always having several paintings lying around the house, waiting to be finished.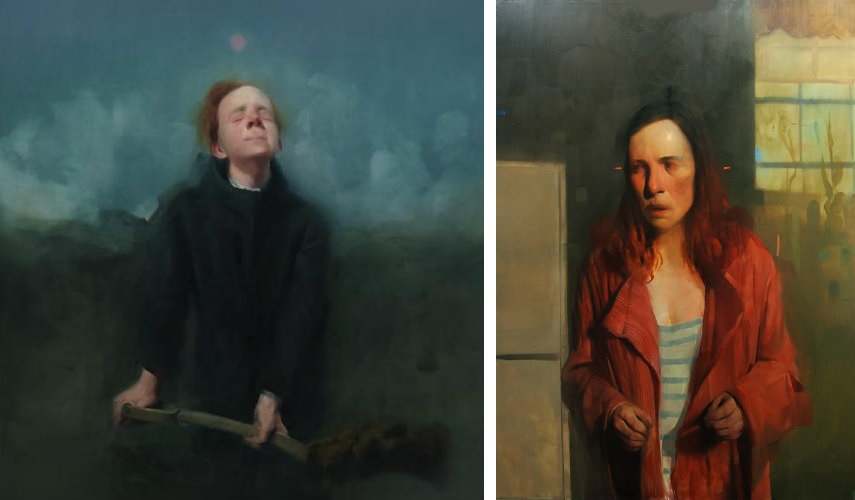 Portraits with Emotional Weight
Born in the city of Trollhattan on the west coast of Sweden, Björklund's biography is full of interesting experiences. Starting as a veterinary student, he worked as a psychiatric nurse and a prison night guard which profoundly influenced his oil paintings and watercolors. Finding inspiration in everyday life and things that surround him, of the great importance is his simple way of living in a modest, two centuries old farm house which he shares with his muse, Great Dane Solomon, and different mammals, such as rabbits, guinea pigs, mice, and rats. His paintings reflect the moods and characters of his animal friends, trying to remain his compositions simplistic in their expression. Mostly representing his pets and family members, he often uses the live study, but sometimes also employs the combination of photographs and memories. Painting exclusively figurative works, his pieces possess the certain physical and emotional tension visible through his almost surreal narratives emphasized by abstracted light and darts of color[1]. Creating reflections of his own emotions through the depictions of the people and animals that surround him, Björklund's figurative artworks cross the borders of the usual portrait, achieving the surreal dimensions. Trying different ways to apply paint, the painter has found brushes as the most convenient for his creative expression, and beside them, sometimes only uses the razor blade to scratch the paint off in certain places.
Benjamin Björklund finds his inpsiration in everyday life and things that surround him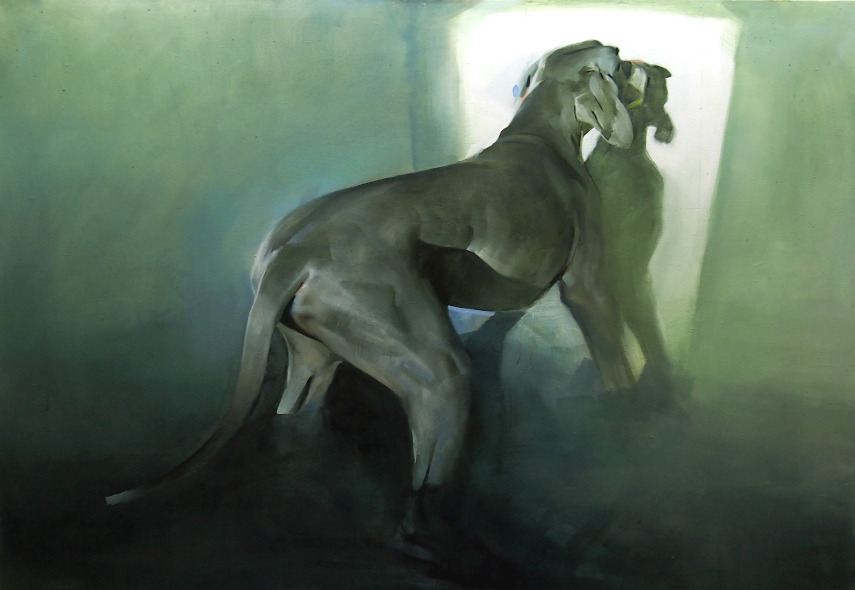 Merging the Classical and Contemporary Influences
His watercolor and oil portrait works are held in numerous private collections in the cities worldwide, such as London, New York, Los Angeles, San Francisco, Melbourne and throughout Sweden and Europe. Enjoying different periods in art history, he particularly mentions Velasquez, Jenny Saville and Lucian Freud, whose approach he admires. Still, he draws more influences from the contemporary art and music, recently discovering Reima Nevalainen[2]. Spending so much time in the past trying to learn painting, the painter missed the concern about concept and idea, which he plans to recompense in the future.
The artist is represented by Abend Gallery.
Benjamin Björklund currently lives and works between his studio in Uppsala and London.
References:
Evans, H. Benjamin Björklund Paints Blurred Faces That Uncover Deep Emotional States, Beautiful/Decay [September 13, 2016]
Anonymous. Benjamin Björklund: Lucid Expressions, Daub Daily [September 13, 2016]
Featured image: Artist in his studio - Image via plus.google.com