Traces of love and consolation appear in the installations of equine and human bodies engulfed in pain and suffering, showing that even in the darkest moments there is room for hope. And yet, almost all that viewers can see in the work of Belgian artist Berlinde De Bruyckere is endless darkness. Faceless sculptures, so universally relatable, are emotionally immersive and provocative, followed by a significant level of controversy at the same time. The artist addresses the constant portrayal of the suffering by the mass media, making us almost immune to pain. As suffering is timeless and universal part of human life, she is trying to restore some sensitivity to it, reminding us that life is more than we're told by the TV.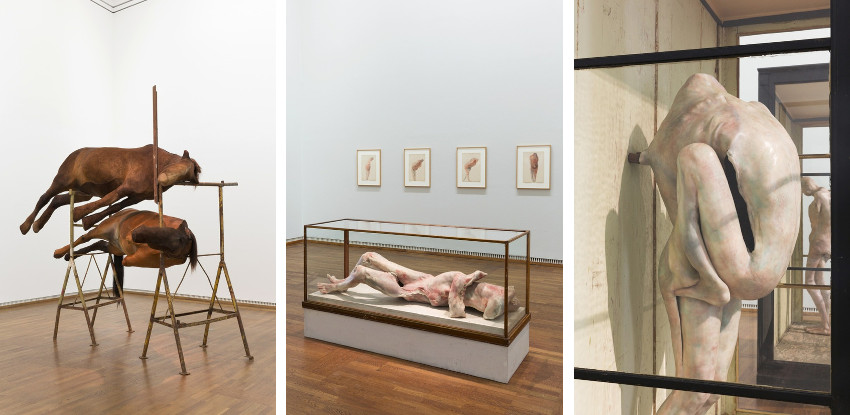 Mortality
De Bruyckere's work revolves around the human body, but there are also a lot of pieces inspired by horses, which she uses primarily as a metaphor in expressing profound human emotions that surround the questions of mortality and death. Inspired partly by her Catholic upbringing, her sculptures are naked, universal in their facelessness, fragmented and mutilated, depicting maltreated martyrs, skinned animal carcasses, and corpses on a verge of decay. The artist works with resin, wax, worn leather, and rope, in order to embody the notions of pain and suffering. By using special pigments, the artist is able to transform the wax into the skin with faint glimpses of contusions, veins, and blood.
The artist works with wax, worn leather, resin and rope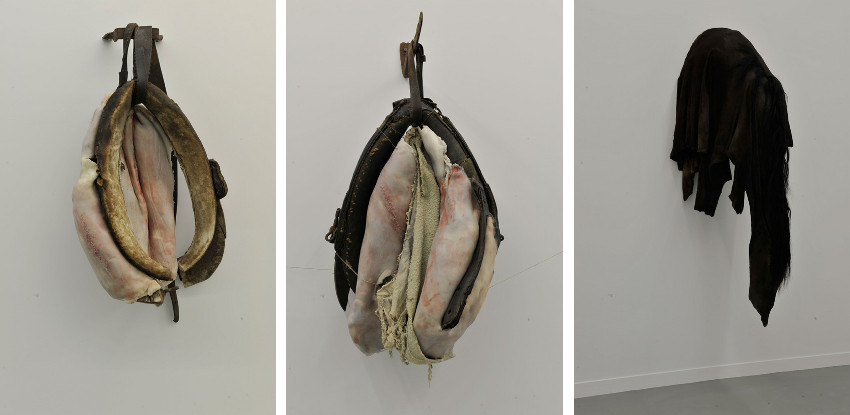 Nightmares and Decay
In her mid-career retrospective titled Sculptures & Drawings 2000-2014, De Bruyckere focuses on the sculptures that appear nightmarish, but in fact represent the unavoidable reality of decay we'll all face at some point in our lives. Or deaths. The pieces are ghostly rather than gory, and she sticks to her idea of not showing the faces, with the animals portrayed mostly headless. Her palette is severely restricted as she only uses colors that represent human anatomy. The bodies are bent in the most incredible of ways, but the artist manages to retain the feeling of plausibility, making her works entirely believable.
She only uses color that represent human anatomy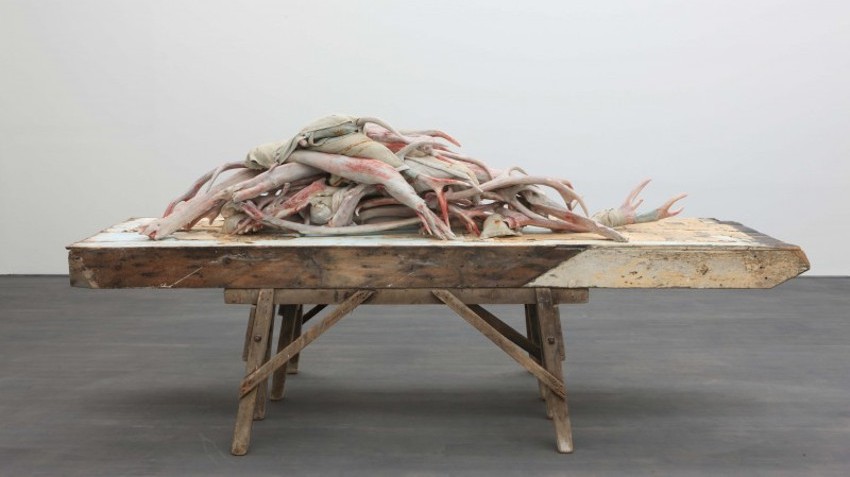 Disturbing and Moving at the Same Time
When looking at the sculptures made by Berlinde De Bruyckere, a wide array of thoughts comes to mind. The viewers think of things like concentration camps, crucifixion and religious suffering, humans being inhumane throughout history. Her work is often characterized as both disturbing and moving, and those are the two exact emotions she wants to show in her work and provoke a discussion about. She relies mostly on her intuition, and that means she's not searching for what to do – it's already somewhere inside. It simply needs to be translated into the idea, and later materialized through her sculpture. However, the models and final pieces are not the same. In fact, frequently they're so different that the models can't recognize themselves in the finished pieces.
She is represented by Kunzt Gallery in Miami.
Berlinde de Bruyckere lives and works in Ghent.
Featured image: Berlinde De Bruyckere - portrait, photo credits: UMJ / N. Lackner
All images used for illustrative purpose only