Bernadette Jiyong Frank is an abstract art painter, born in 1964, in Tokyo, Japan into a Korean family. She was raised in the United States and lived in Germany.
Frank works in various media: painting, photography and public art, exploring optical art effects.
Art by Bernadette Jiyong Frank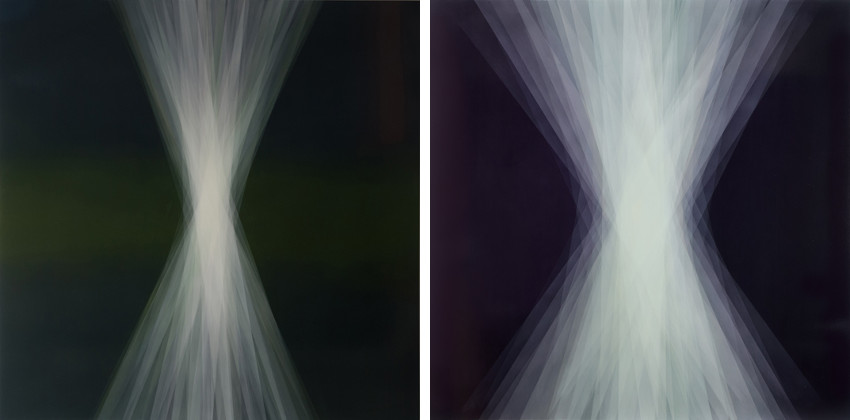 Bernadette Jiyong Frank was born in family of Korean descent, moved to the USA at the age of 13, and later married a German and spent a part of her life in Germany. That gave her a sence of not belonging fully anywhere, and that has marked her art. The complexity of her work originates in that feeling. She studied at Otis Art Institute of Parsons School of Design in Los Angeles, and also at the Art Center College of Design in Pasadena, California. Frank experimented with colors and optical effects, and that is the dominant theme of her work.
Art by Bernadette Jiyong Frank
The result of that experimentation is the unique way in which the color is interacting with the light, as the paintings get infused with life. The process of painting is very slow because of the need to dry the canvases after applying every new layer of paint. Frank was frustrated with this, at first, but now realizes she can observe the entire process as a way to meditate, while giving her artwork tranquility and peace. The artist considers hers work abstract because of the nature of her process. Dimensions are born when space, created by applying each layer to canvas, multiplies during time.
Art by Bernadette Jiyong Frank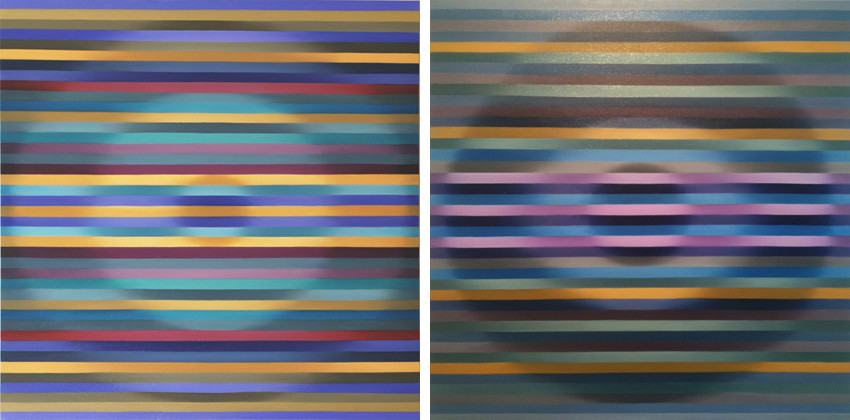 She is represented by Dolby Chadwick Gallery in San Francisco, USA.
Bernadette Jiyong Frank lives and works in San Francisco.
All images courtesy of the artist.