The specific craft of pottery has transformed fully to applied art with work of Bernard Leach who introduced the quiet different approach to forming. From his early days, he meticulously perceived art and became haunted with the idea of searching for a perfect shape. The affiliation with the ancient tradition of Japan certainly affected his artistic development, yet during the years Leach has created astounding body of work intersected with various influences, contexts and ideas.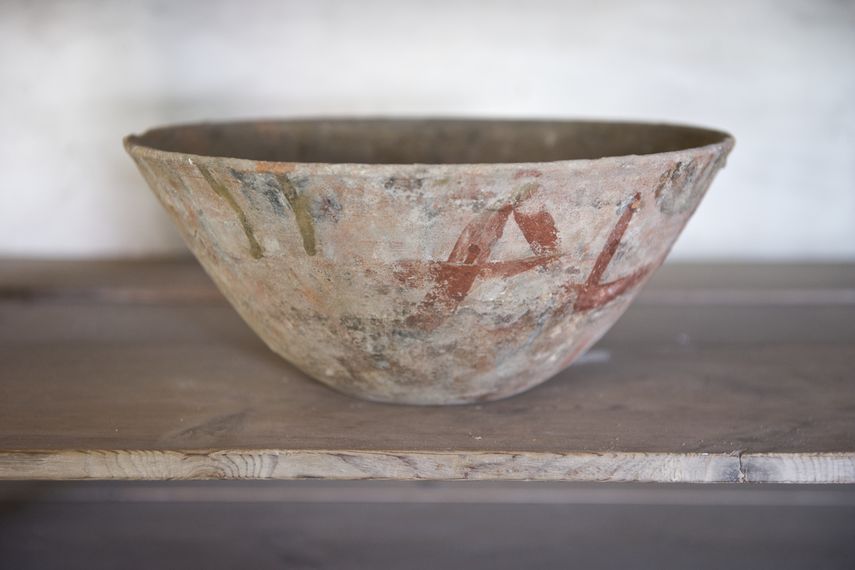 Big in Japan
Bernard Howell Leach was born in 1887 in Hong Kong. He spent his first years in Japan andi in 1897 he was brought back to England by his Great Uncle Granville to attend Beaumont College – a Jesuit school – in Old Windsor. Afterward, Leach attended the Slade School of Fine Art and the London School of Art, where he studied etching under Frank Brangwyn. In 1909 he returned to Japan in order to teach etching, especially to the group of young artists known as Shirakaba-Group, which was trying to introduce western art to Japan after 250 years of seclusion. In 1911 Bernard Leach attended a Raku-yaki pottery party which was his first introduction to ceramics and soon he started studying under famous Japanese potter Urano Shigekichi.
Simple and purified shapes and colors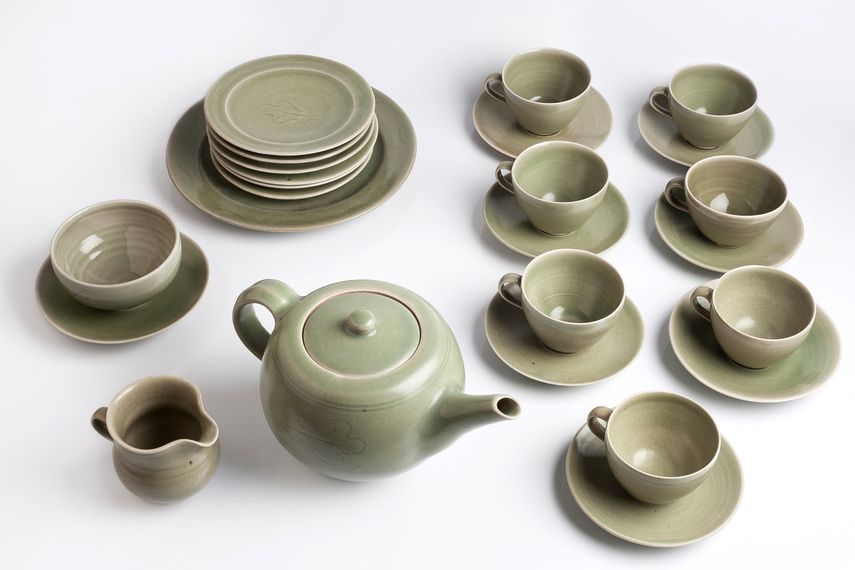 Developing The Pottery Skill
The mentioned introduction to pottery had a huge impact on Leach, so he learned to throw brushwork decoration in the ancient style and different firing methods and set up a pottery in his garden and started to produce work to exhibit. In 1913 Leach drafted covers for Shirakaba group editions, and became drawn to the Prussian philosopher and art scholar Dr. Alfred Westharp, who at the time was living in Peking, Leach moved to Peking in 1915. Shortly after that, Leach was visited by Yanagi Soetsu – who told him about his own visit to Korean potteries. The artist became instantly interested and Yanagi persuaded him to return to Japan in 1916. A year later he set up a pottery on Yanagi's estate in Abiko and developed his own style based on traditional Japanese, Chinese, Korean and English slipware.
Struggling to establish himself as a potter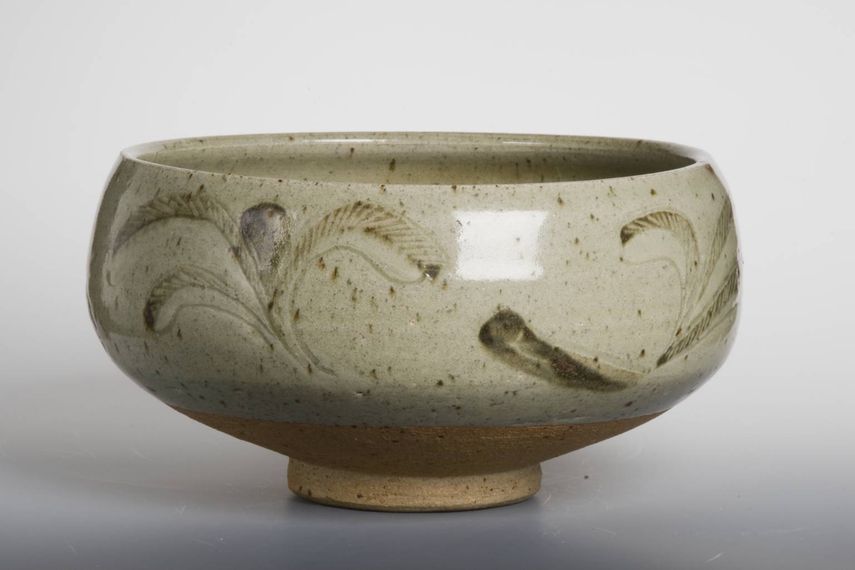 The Fatal Encounter
Unfortunately, in 1919 his pottery burnt to the ground. for the first time. Therefore, Leach received a kiln from a friend and built it up in Yanagi's garden and called it Tōmon-gama. Now established as a potter, he decided to move to England. The same year, Leach met young Hamada Shōji, who became his soul mate, with whom he shared same interests and ideas. In 1920, slightly before leaving, Leach had an exhibition in Osaka, where he met the potter Kawai Kanjirō, while in Tokyo, a farewell exhibition was organized.
Bernard Leach was a world traveler and that efected his work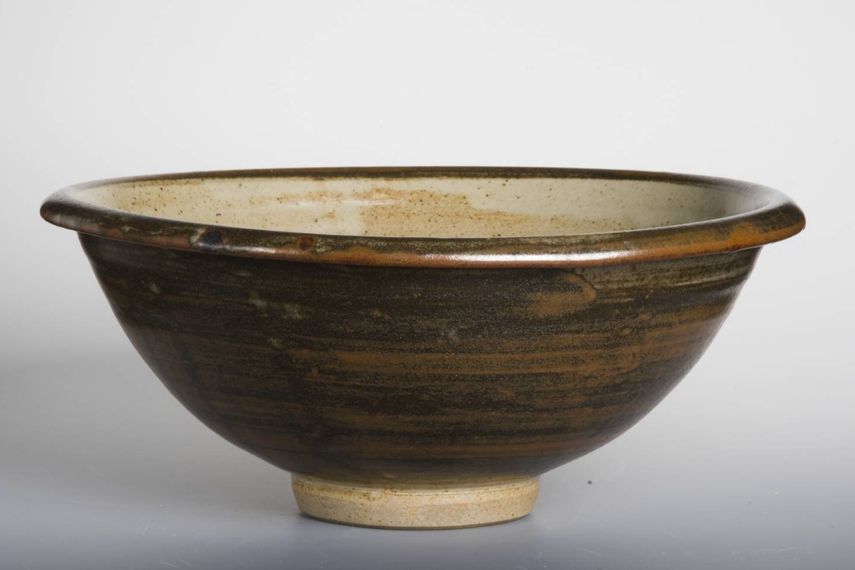 Return to The Islands
Bernard Leach was summoned by Frances Horne, a local wealthy philanthropist, who supported St. Ives Guild of Handicrafts. As a matter of fact, on the actual recommendation of a family friend, Edgar Skinner, she contacted Leach to suggest that he become the potter within this group. Leach was accompanied by Hamada and the two established the Leach Pottery in 1920. They constructed a traditional Japanese climbing kiln or noborigama, the first built in the West. In 1934, Leach and Mark Tobey travelled together through France and Italy, then sailed from Naples to Hong Kong and Shanghai, where they parted company, Leach heading on to Japan.
Devoted to ancient tradtitons of the East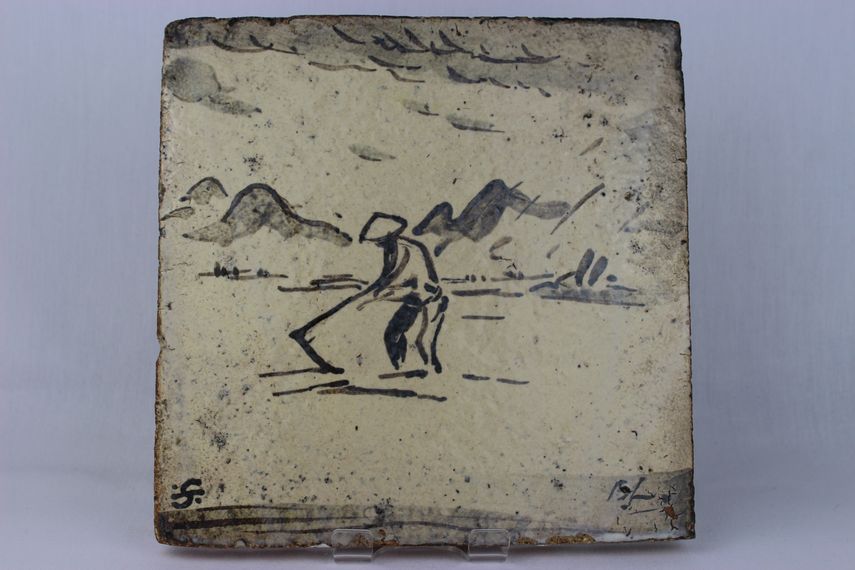 Peculiar Pottery Style of Bernard Leach
Due to growing up in Middle East and absorbing the peculiar aesthetics, the style of Bernard Leach is in deed a combination of Western and Eastern arts and philosophies. Especially, the notable influence of Korean, Japanese and Chinese pottery is evident, as well as traditional techniques from England and Germany, such as slipware and salt glaze ware. Reading the books by Lafcadio Hearn, Greek writer dazzled with Japan, made Leach of becoming fully devoted to that subject. Therefore, couple of years later the fascination with Eastern philosophy, design and craft the artist elaborated in the book titled A Potter's Book which was published in 1940. He appropriated simple and utilitarian forms and was not quite fond of fine art pots, which promoted aesthetic concerns rather than function.
One of the foremost modern British potters
[caption id="attachment_346601" align="aligncenter" width="855"]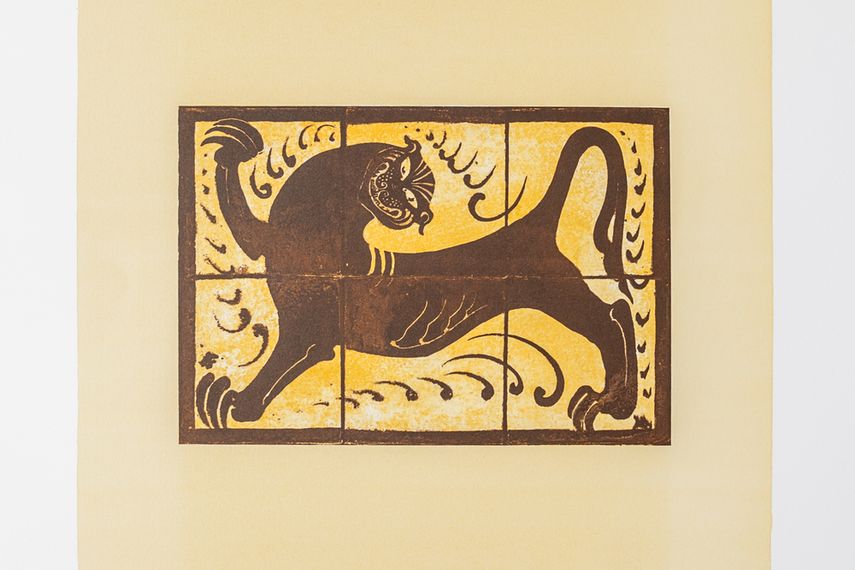 Bernard Leach - Lion Tile, 1974 - image via leachpottery[/caption]
The Great Influence of Bernard Leach on Further Development of Pottery
The influence of Bernard Leach's simple, well though and precise style was growing over the years. Style. The artist was both interested in the production of standard ware pottery for common use, as well as for what he considers to be the works of art. A large number of potters from all over the world were apprenticed at the Leach Pottery and spread Leach's style and beliefs. From 1952, the artist was involved in organizing the only International Conference of Potters and Weavers and from that point, he started teaching on regular basis. Leach produced his works until 1972, never ended his passion for traveling, and continued to write about ceramics even after losing his eyesight.
Bernard Leach died in 1979, in St.Ives.
Featured image: Portrait of Bernard Leach - image courtesy of Pinterest
All images are used for illustrative purposes only