Bettina Caroline Germaine Rheims is a photographer who comes from an art family. She's the daughter of the late Maurice Rheims, who in his life administered the Pablo Picasso Estate. Also, her sister Nathalie is an actress, writer, and a film producer. As for Caroline, she started photography through work on female strip-tease artists and acrobats. In the end, these series of photographs led to her first exhibitions at the Centre Pompidou and at the Galerie Texbraun in Paris. This was also the beginning of Rheims as a photographer whose main subject is the female body.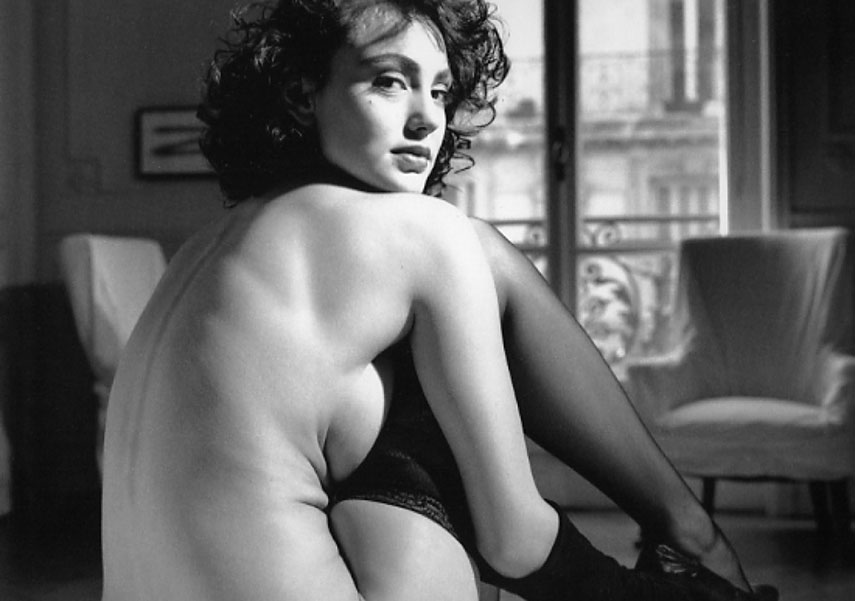 Skin Photographer
Before turning to photography, Rheims worked as a model, journalist, and an art dealer. The first decade of her photographic work (1980-1990) is characterized by black & white photographs, naked or half-naked female models and stuffed animals portraits. Various photographs of famous and unknown women which she took through the 80's resulted in the publication of Female Trouble monograph. The volume encompassed the entire work Rheims had done until 1989 on the subject of women portraits. Her style has often been described as glamour photography with the addition of the personal element. Instead of arranging the photographs to the point where it was hard to compare the model and the photograph, Rheims kept the strong realist aspect. It was in her nature to leave the censorship out of her creative work as far as possible. Her mindset provided the key foundation for her direct photography where shame and discomfort had no place. Looking at it through social perspective, Rheims gave the opportunity to women to express themselves in their true nature through modeling. In the world of male dominance, where shame is systematically put on women's shoulders, an opportunity to get rid of the heavy burden appeared, even if for only a moment. It wasn't just their clothes they took off and threw away, but their shame as well.
Her style is glamour photography with the addition of the personal element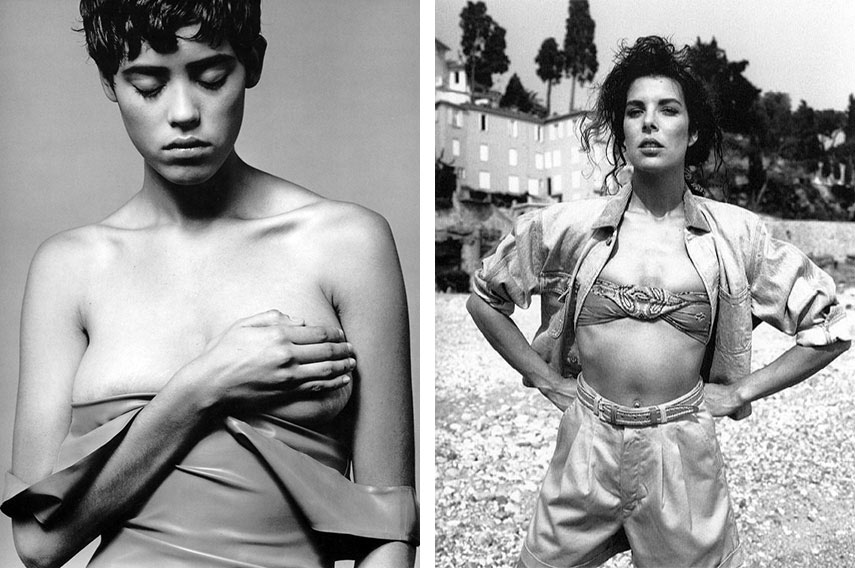 Stuffed Animals
As Rheims started as a photographer of humans, the 1982 project Animal brought a new dimension to her work. This dimension is foremost technical, through experimenting with different lenses and angles needed for animal photography. Rheims retained the personal approach, because of which, the photographed dead animals have a humane aura surrounding them. All the animals were photographed close-up, which achieved the paradox of humanity in something that's neither alive nor human. The idea of alienating from her usual muse (female nudity) came to Rheims when she met a famous French taxidermist, Deyrolle. Deyrolle gave her access to his collection, where she took more than 57 animal portraits. As Rheims won't venture into color photography until early 90's, all of the photographs were taken black and white, giving them a sinister impression. First exhibitions of the Animal project were in Paris and after that in London.
As Rheims started as a photographer of humans, the project Animal brought a new dimension to her work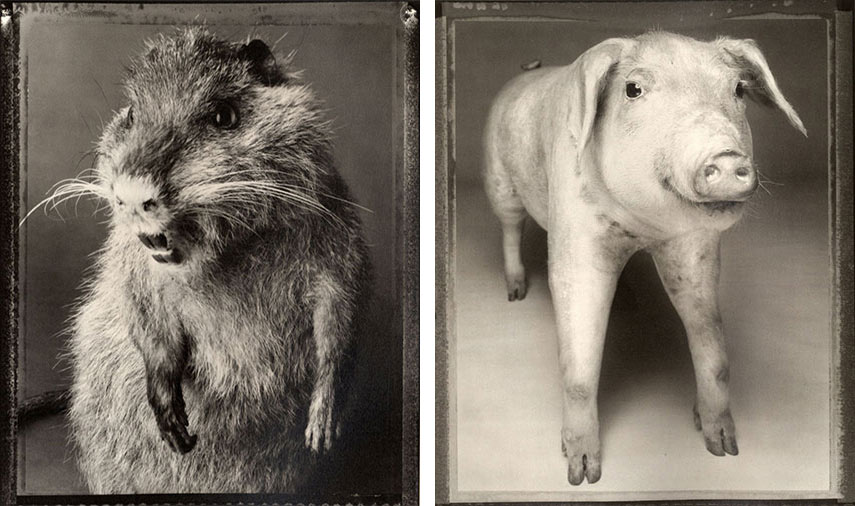 90's – Years of Success and Controversy
The beginning of 90's was marked by a series of portraits of androgynous teenagers, Modern Lovers, which were edited and shown in Paris, London, and the United States. This was the last series in which Rheims took only B&W photographs. Her mythic series Chambre Close, which is realized between 1990 and 1992 in collaboration with Serge Bramly, was the beginning of her color experimentation. It met an immense success not only in Europe but also all over the world and the issued book has become a bestseller and is re-edited even today.
Although less popular than Chambre Close, The Modern Lovers series is interesting because it served as an extension to Rheims' predilection for personal beauty over the beauty dictated by the consumeristic system. Rheims would found the models walking the streets and in the bar and none of them were older than 20. This gave a deeper element to the series because all these feminine men and masculine women were young people whose identity was still in the forming phase. Rheims compared them to butterflies and angles – creatures that are in the metamorphosis process to becoming transcendent.
This decade ended with the controversial series called I.N.R.I., its exhibition and book publish. Through these color photographs, Rheims represented the life of Jesus Christ in today's world – as if reimaging the 14 Stations of the Cross in the modern context. The book was published simultaneously in several countries, evoked a big scandal in her home country, and it was controversial in Christian circles. The exhibition is still touring in different museums in Europe.
The Modern Lovers series served as an extension to Rheims' interest in personal beauty
City Photography and Homage to Sculptures
From 2000 onward, Rheims' fame started to invade all continents and she became a renowned photographer not only in Europe but also in the Unites States, Japan, Korea, Australia and Moscow. In 2000, Bettina Rheims publishes X'Mas, a series of photographs of young girls discovering their femininity. Further on, in 2003 her book Shanghai, again realized together with Serge Bramly after having spent 6 months in this city, was published by Robert Laffont. Bettina Rheims was portraying the city through the images of women of different backgrounds. The exhibition Héroïnes, which took place in the Galerie De Noirmont (2005) was an homage to sculptures. Here, Rheims worked with the designer Jean Colonna to present women in original clothing. The unconventional beauty documented in this series is a combination of female beauty and the one of sculpture as an art piece. Another one of Bettina's famous series of photographs are works that are part of the series titled Gender Studies (2012), depicting transsexuals, women that have become men, men that have become women and the third gender - people who preferred not to choose a sex and exist as both, adopting a dual identity. This work could be said echoes to the Modern Lovers series of the late 1980's. Rather yet, it continues the tradition of making people aware of the beauty which can be found in every living being. Something Rheims has been trying to do for all these years.
Gender Studies (2012) depicted transsexuals, providing the awareness to their situation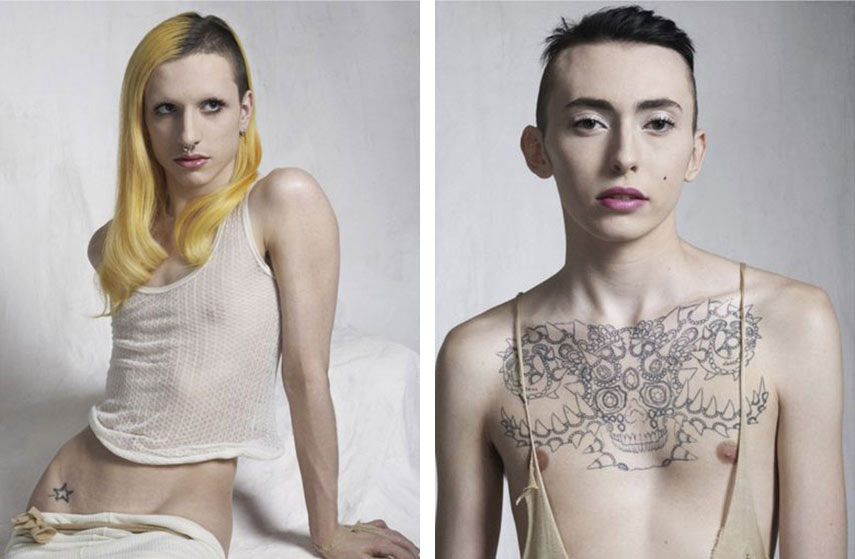 Beauty of the Human Body
Although Rheims is most famous for portraying female body, her work is more than that.
When rounding down her art from the beginning to 2016, Rheims' work is an homage to beauty in general. It's the beauty that isn't limited by conventionality or dictated by magazines, but the beauty which can be found everywhere if one searches for long enough. Besides photographing portraits of famous women such as Madonna, Kylie Minogue, Sharon Stone, Catherine Deneuve and Carole Bouquet amongst others, she was also commissioned for photographing Jacques Chirac at the end of his presidential campaign in 1995. Besides the official portrait, she also took a series of photographs showing the final stages of the election. Today, her main focus is exploration of the troubling representations of femininity, androgyny & transidentity. She regularly uploads photographs on the subject on her Facebook, Twitter and Instagram.
Bettina Rheims lives and works in Paris, France.
Featured image: Bettina Rheims - Photo Credits: Belaid Le Mharchi
All images used for illustrative purpose only