An under the radar painter coming increasingly under the scope of the public eye, Billy Ma is a versatile artist whose efforts focus on the fields of directing, illustrating, designing, painting and sculpting. As you will soon find out for yourself as you read through this short biography, Ma manages to handle his unique heritage with the collective consciences, making incredible paintings and prints which increase social awareness and encourage positive change, erasing the allegorical boundaries separating people with different cultures.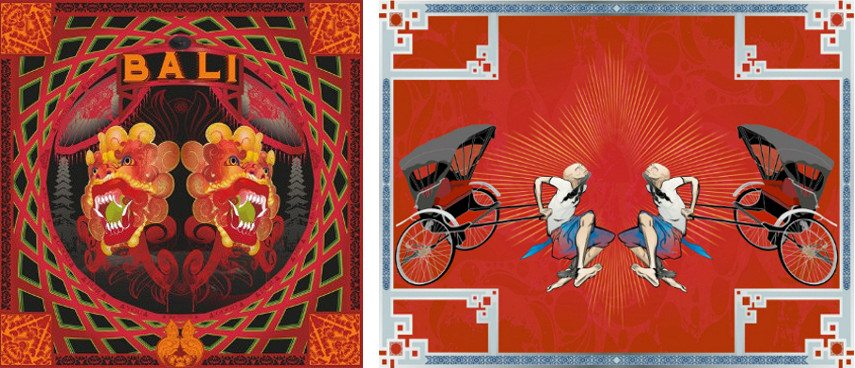 An Interesting Art Form
Due to the fact he was born in Taiwan, spent most of his development years in Canada and is currently residing in Singapore, Billy Ma often displays a unique cross-cultural perspective that is ever present in all of his pieces. He studied Fine Arts at the University of Toronto and later expanded his education by learning fashion and media design. Whilst he was still a young artist that was yet to prove himself, Ma became a member of the winning Canadian team at the International Air France student fashion design competition held in Paris, afterwards he spent some time in the F&B industry before making a final decision to move squarely back into the traditional art world where he started off his creative journey. By connecting to his eastern heritage and taping on the experiences gathered during the western upbringing, Ma brings the audience a unique visual language that virtually builds a creative bridge between the shores of the East and West. When Billy was asked what does he hope to achieve with his artworks, the painter responded with the following: I desire to engage viewers, excite clients and encourage positive change. Undoubtedly, Ma's art is more than capable of doing so - his paintings and prints are approachable and charming, as well as quite affordable when compared to the rest of the modern art prices. Despite his obvious combination of Western and Eastern influences, Ma actually prefers to call out Leonardo da Vinci as the main source of motivation and inspiration behind his work - this is actually quite interesting as it is not that obvious if you concentrate on the sheer visuals of Billy's artworks. The signs of the legendary Italian artist that marked the Renesance period can be seen only when you dig deeper into compositions and the very principals of Ma's portfolio.
A proud owner of a heritage only modern time can bring, Billy Ma channels all of his history and outlooks into his artwork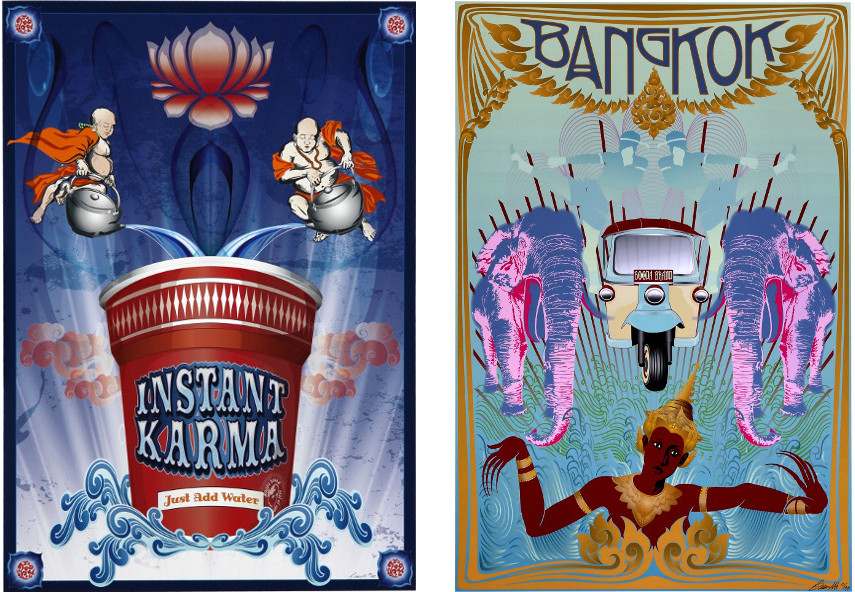 The Uniqueness of Billy Ma
Besides being an impressive artist in his own right, Billy Ma is also a founder of the now famous Singaporean Booda Brand, a project dedicated to giving something back to the community, often collaborating with the likes of Affordable Art Fair in Singapore, Starwood Hotels and Resorts and SINGVART. This alone would be praiseworthy enough, but in this particular case, it serves just as a cherry on top - Ma's humanity and magnanimity are only rivaled by his sheer talent, unique perspective and fascinating art. Between the undeniable talent, sense for composition and coloring, as well as an incredible amount of image diversity, we can't wait to see what Ma has in store for us next.
Billy Ma lives and works in Singapore.
Featured image: Billy Ma - Shanghai Deco (detail), 2013 - -Image courtesy of Addicted Art Gallery
All images used for illustrative purposes only.