Bisser is a young Belgian street artist whose pieces represent mainly stylized, cartoonish human figures. Unlike many other street artists, Bisser is a formally trained painter and animator, focused on introducing refreshing 3D elements into his figures and letters. He became publicly known after he was chosen as one of the top three artists at Bloop Festival in Ibiza, Spain. In addition to his street art, Bisser is also dedicated to indoor pieces created on canvas, such as drawings.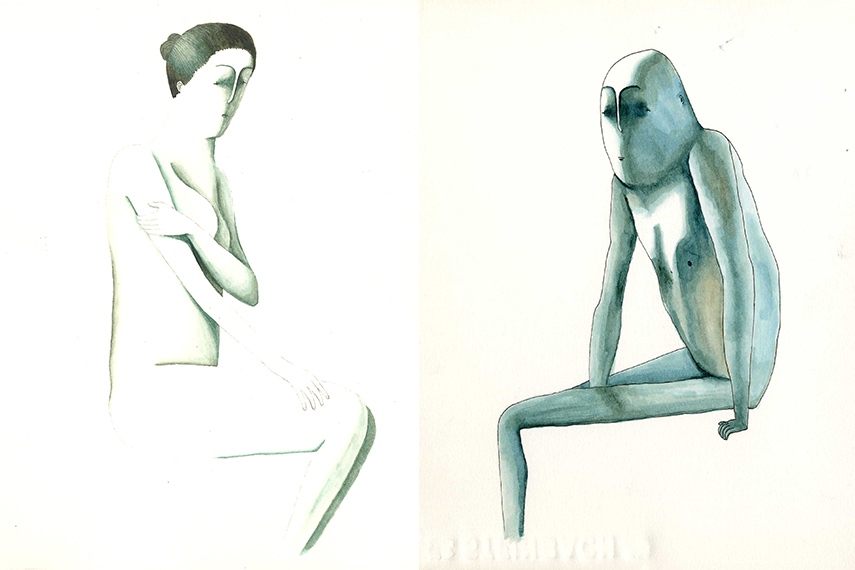 Introduction to Graffiti
Bisser is a 24-year-old Belgian artist from Leuven, who decided to transfer to Ghent to study animation. While he was still a child, his older brother, who was into comic books (Kid Paddle), was his great inspiration and Bisser wanted to grow up to be just like him. However, comic books weren't his only inspiration, he was also quite impressed by cartoons, such as The Simpsons. Later on, his older brother began painting graffiti and Bisser immediately followed him. He learned how to use spray paints and started creating his first illegal pieces on public buildings. When it comes to his specific style, he has learned a lot about various letterforms thanks to a French magazine dedicated to graffiti. Bisser was carefully studying the pieces presented in this magazine and his letters were becoming better and bolder. He also started doing more 3D work and abstract paintings which evolved in 3D graffiti.
Comic books aren't Bisser's only inspiration - he's also impressed by cartoons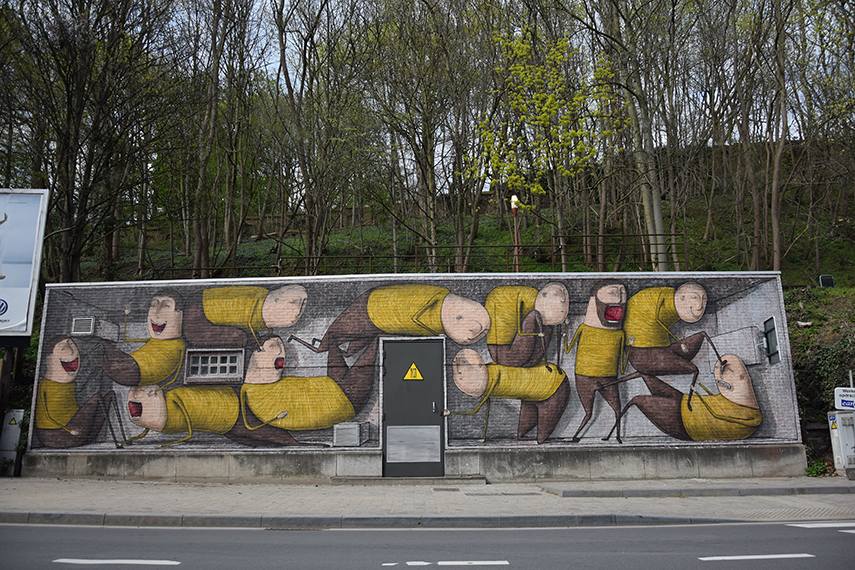 Studying Animation
The artist's pseudonym aka the word Bisser comes from the verb bissen, which means to resit your year at school. He chose this name during his first year at animation school. The name wasn't chosen by accident, however, Bisser was able to convert this classroom misfortune into a great opportunity. While Bisser was attending the secondary school, he got a brilliant idea to make an animation for his final project, which should represent 3D graffiti lines moving in the rhythm of the music, just like visual on raves. He became seriously interested in such animation projects and that is why he started to study film. His animation projects are available at his Vimeo channel.
During his secondary school, Bisser became interested in animation projects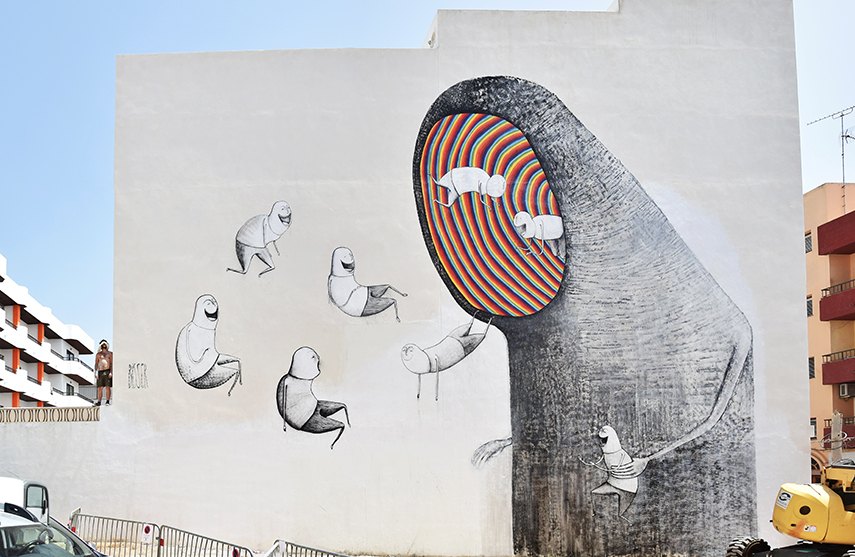 Bizarre yet Adorable Characters
Bisser's characters are extremely appealing, yet very hard to categorize and define. While a lot of his murals and drawings represent stylized, comic-style human figures, his creativity doesn't end there. Bisser also invents various objects with human faces or animals with a human demeanor, such as birds or fish. What is common for all of his pieces is the fact that they are impeccably placed, in the perfect accordance with their surroundings. For example, his mural representing a trapped bird is cleverly positioned on a wall of a tall building, and the net which trapped the bird looks like it was spread from a nearby window. When it comes to his paper works, such as drawings, they are equally creative since the artist often represents some unusual creatures or situations.
Bisser's creatures such as birds or a werewolf are always impeccably placed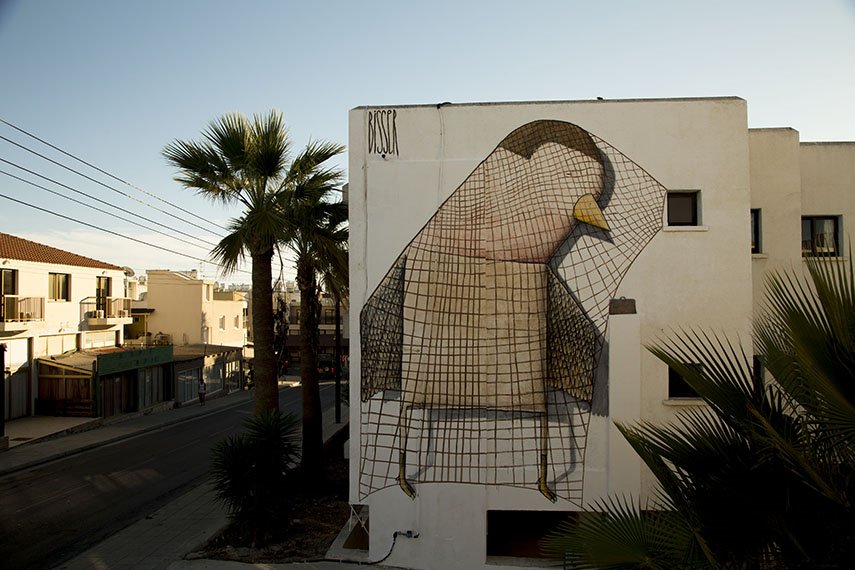 Artist Searching for a Different Style
For Bisser, it's hard to explain how he has found his own, specific style. Everything started from a simple desire to draw something totally different but progressed into a successful street art style. Despite his young age, Bisser has already participated in numerous group shows and festivals in Belgium and Brazil. So far, he has done two print releases, one with GraffitiStreet and another one with Under the Bridge gallery in NY, which were really successful and sold out.
Bisser lives and works in Leuven, Belgium.
Featured image: Bisser's Portrait - photo credits Hassel Dehaes
All images courtesy of the artist.