The early 1970s saw the emergence and flourishing of several important subcultures, including the punk rock culture, the hip-hop movement and, of course, the graffiti movement. One of the artist who shaped the graffiti we know and love today is Steven D. Ogburn, better known as Blade, a famed New York-based street artist and a proud owner of the title King of Graffiti since he painted over five thousand trains with his striking characters. Famous for his whole cars, he became an icon of the New York City and a hero-figure for the younger generation of street artists. Today he exhibits his work internationally.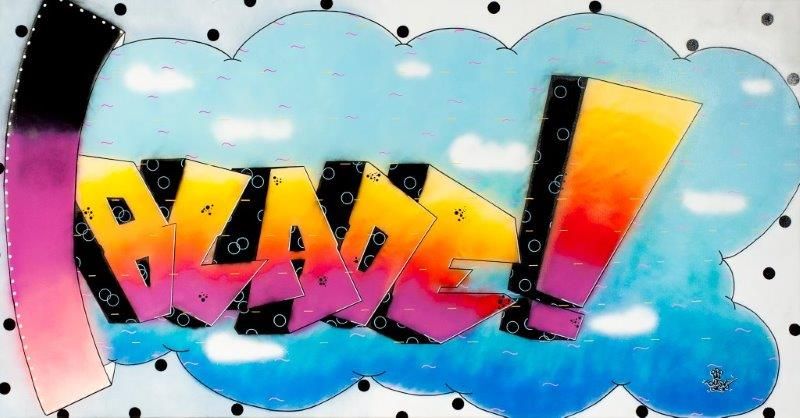 The King of Graffiti
Born on January 23rd, 1957, Blade began writing on the trains in NYC in 1972, when Hondo 1 took him to Baychester layup in the Bronx to paint his first train. At that time, he was only 15 years old. Subsequently, he befriended with such creatives as Fresco, Dr. Sex, Chino1, and Camaro 170 and became one of the most prolific street artists of his generation creating over five thousand pieces throughout the Big Apple in a decade between 1972 and 1982. In that time, there were no other graffiti influences, so he developed his own personal style composed of characters, letters, colors and abstract imagery. His images were not political but more personality focused. The trains were his diary.
Blade developed his own personal style composed of characters, letters, colors and abstract imagery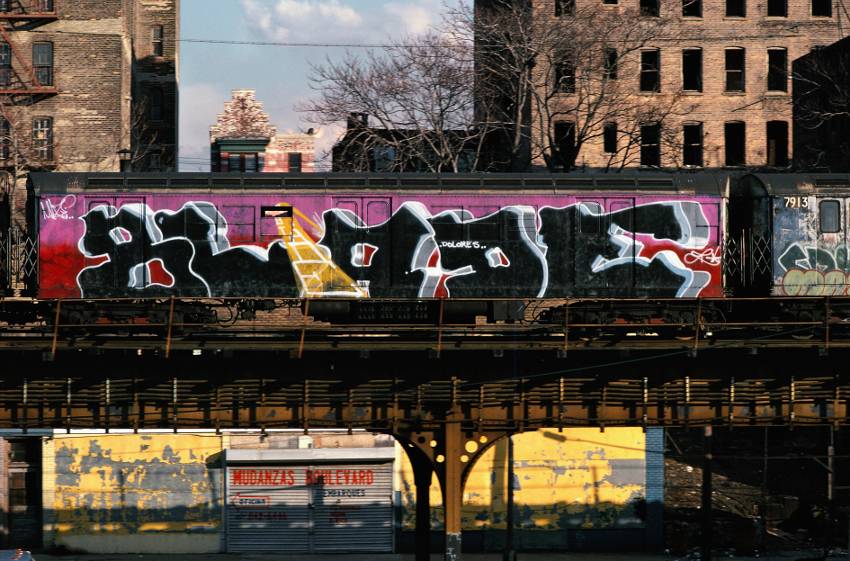 From Streets to Galleries
After he had spent countless hours in front of trains transforming them into the canvases for his work, Blade stopped painting them in 1984 as he felt that he had nothing more to prove. Additionally, he began working in other media including spray paint, markers, and acrylic on canvas, producing artworks suitable for indoor exhibitions that have brought him worldwide recognition. Since 1981 when he had his first one-man exhibition in Europe, Blade has participated in many individual and collective shows in notable venues, such as the Whitney Museum of American Art, New York; Rock and Roll Hall of Fame and Museum, Cleveland; the Musée national des Monuments Français, Paris; the Stedelijk Museum, Amsterdam; the Museum of Contemporary Art (MOCA), Los Angeles; the Groninger Museum in the city of Groningen in the Netherlands, and many others.
The King of Graffiti stopped painting trains in 1984 and devoted himself to gallery works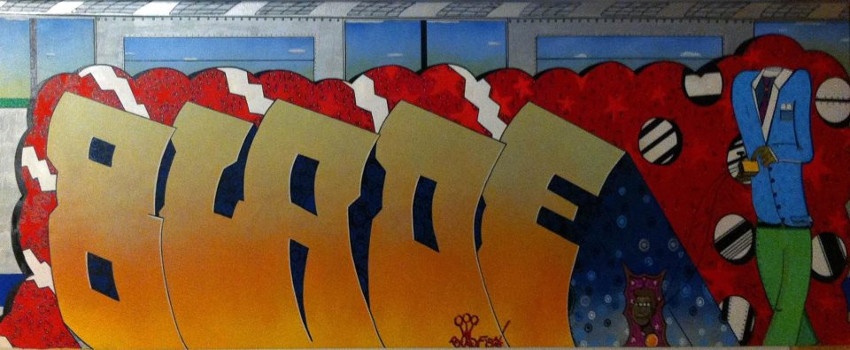 Blade's Incredible Imagination
Blade is credited with developing several classic graffiti styles, such as overlapping 3D letters and Blockbuster Letters – which straight down covered the whole train, created in 1977. His talent is based on the originality of his letterings and his incredibly imaginative forms. Playing with perspective and abstract geometric forms, Blade hasn't hesitated to move away from the pure, original form of graffiti. His best street art pieces are documented in the book titled Subway Art, while a graffiti artist Chris Pepe aka FREEDOM wrote a book on Blade entitled King of Graffiti in which the artist talks about his past and his amazing career.
The artist is represented by Galeria Varsi.
Blade lives and works in the Bronx.
Featured image: Blade - portrait
All images copyright of the artist