Bortusk Leer is a Slovenian artist, best known for his joyful monsters on the streets of London and Amsterdam. He is one of the pioneers of art-comedy.
Bortusk was born in Slovenia, but very soon moved to London, UK. He studied art at Canterbury Tech and Falmouth College of Arts. This artist first exposed his art while working at the Leonard Street Gallery. Many street artists he met there encouraged him to put his work out on the street, among them were Sweet Toof and Cyclops. And so he did.
Bortusk on London streets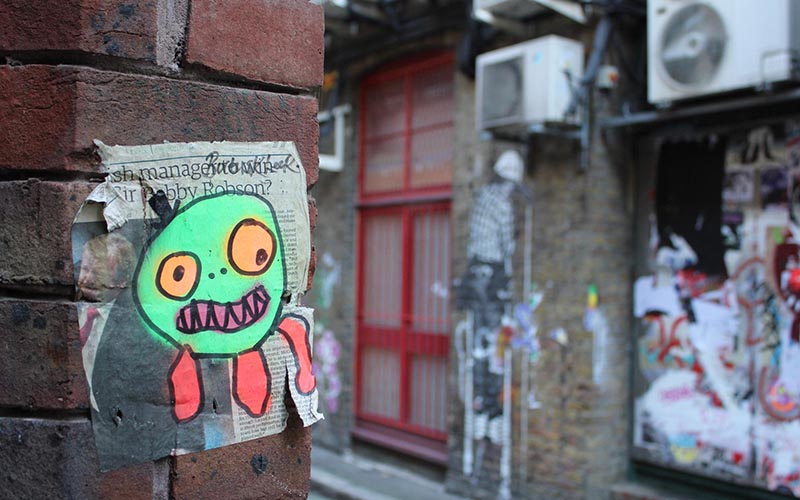 Bortusk was stenciling pigeons on newspaper or cardboard, stocking them up. Then came the monsters - created when Bortusk tried to copy his early childhood drawings. So, Leer became known as a hardcore paste-up artist in Shoreditch. His monster creatures, spray-painted on newspapers brought vivid colors experience to London streets carrying a large dose of humor and joy. Because exactly that, and nothing else, is Leer's goal – to make people laugh.
Next successful thing was a kids TV series featuring his monsters and so monsters became huge and their creator notorious for them. Those vivid colors he uses came from the inspiration he got on his trip to India. He simply wanted to bring back the psychedelic experience into western culture.
Bortusk and his monsters at Nuart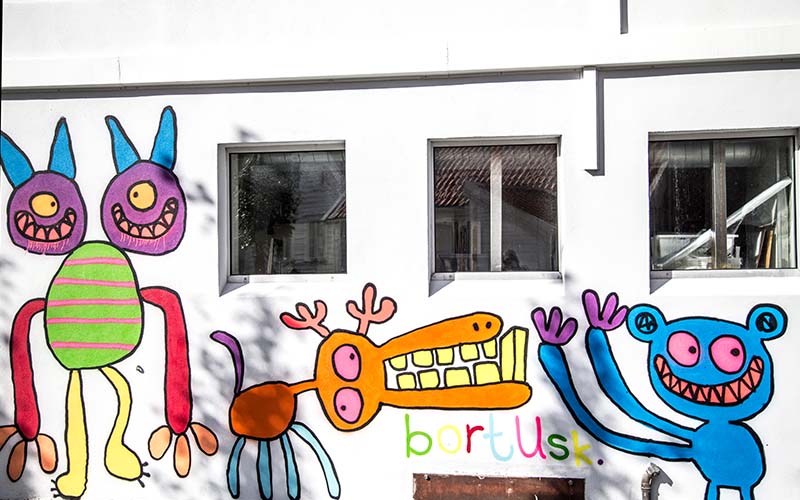 Among artists he admires is Picasso and the members of the CoBrA Movement, together with one of its founders Karel Appel - the Dutch painter.
Bortusk had many exhibitions in UK, Italy and Netrherlands. His colorful work can be found in US, Germany, Spain and Australia.
Bortusk Leer lives and works in Amsterdam. Netherlands.
All images copyright © the artist