Brad Novak is an urban artist from New Zealand, working under the moniker New Blood Pop or NBP76 in collage, mixed media, painting and prints. He was born in Auckland, New Zealand in 1976. This self-taught artist went to School of Medicine, Auckland University, where he earned his Bachelor of Medicine and Surgery, and later on Masters in Public Health. In the early 2000s, while he was living in London, he found inspiration in its street art scene, and from 2003 to 2005 his painting beginnings took place.
Brad Novak - Works 2014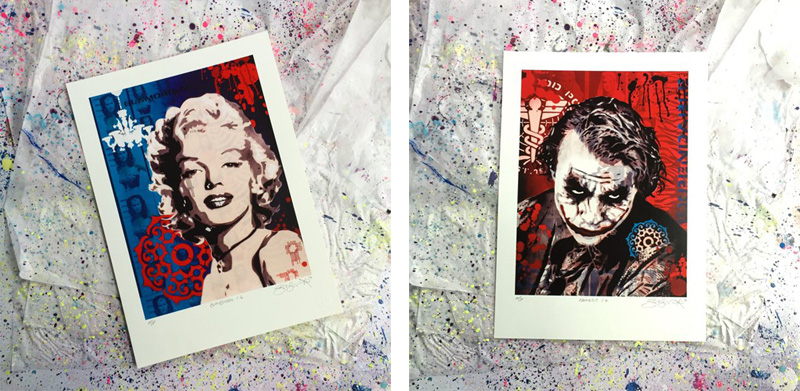 His hand-collaged and stencil-spray-painted works walk a fine line between street art and fine art. His work combines his love for street and pop art, and explores how we experience life. It is concerned with 21st century issues and escapism.
Novak is influenced by internationally-renowned artists such as Banksy, Shepard Fairey, Jean-Michel Basquiat and Andy Warhol, as well as original Star Wars movies and Superhero comics.
Brad Novak - Works 2015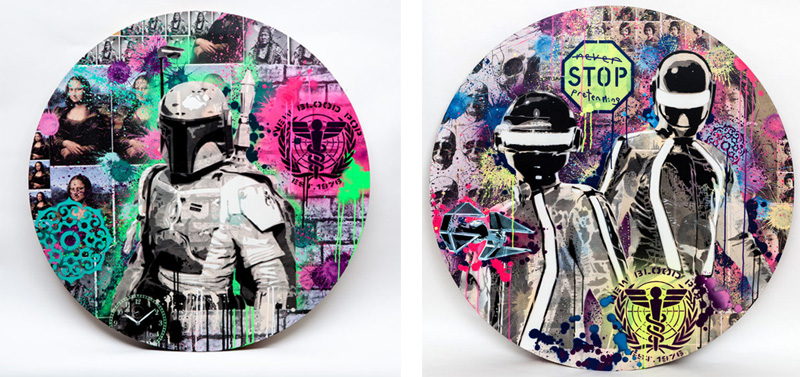 Brad Novak has participated in many group shows since 2006, 2007, and in 2015 had his first solo exhibition titled New Blood Pop - An Urban Art Experience, whose opening attended more than 500 people.
He is represented by Vertical Gallery in Chicago, United States; and Red Propeller Gallery in South Devon, United Kingdom.
Featured image: Brad Novak - Egg 30
All images copyright © the artist