Bradley Theodore mixes art and fashion. Fashion allows people to show how they really feel and how they would like to be perceived by others. When people dress up they want to present themselves in an art form, whether that is flamboyant style, glamor or kitsch, or just casual street style, it is all part of expressing identity. That was the leading idea for Theodore when he started painting fashion icons and designers in colorful and impressionistic manner. He portrays fashion legends, such as Anna Wintour, Kate Moss or Karl Lagerfeld in Mexican Cinco de Mayo style. However, skeletons have more to do with the disclosure of the real human nature, than it has to do with folklore and symbolism.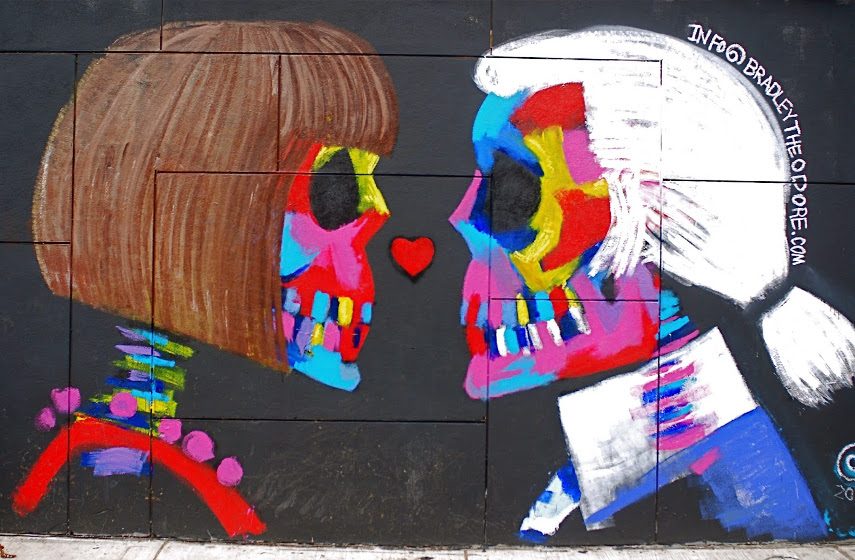 Swapping Computers for Brushes
He studied at School of Visual arts in New York and graduated with BA. He mostly focused on drawing and design, although his major was computer graphics. While he was growing up he had to struggle with issues of race, poverty, gangs and ghettos in New York. He did not let the inconvenient circumstances stop him, and he worked hard to pursue his dreams. When he portrays famous people from the fashion industry, he does it in an impressionistic method, mimicking the style of Mexican folk art. Using skulls and bones he wants to show, that under all the fancy attire lies an ordinary man or women.
The artist chose skeletons in order to disclose of the real human nature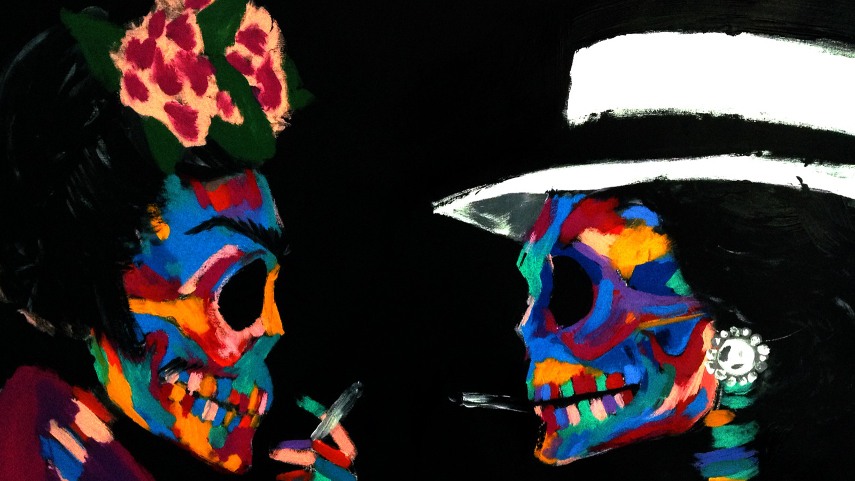 The Colors of the Inner Self
The artist started out with vector art and motion graphics. At the time, he felt that it took him a bit far away from the personal feeling of art, so he decided to focus more on his inner self and he picked up the paintbrush and ditched the computer tools. He made most of his work on the streets and he prefers to create there, so he could affect the wider range of people. Even though he is a favorite in the gallery and high fashion world, he still remains humble, with his two feet firmly on the ground, and his mind always focused on deeper contemplations. He chose to make skeletons his theme, as he focuses on depth, structure, and essence.
Theodore's favorite gallery is the street
From Historical Figures to Kanye, Justin and Skrilex
His technique consists of making rough outlines in calm and repetitive manner, that sets the perfect beginning for both mental activity required for painting, and the details that he has to achieve by brushwork. Theodore, the interesting person himself, likes to meet other interesting people, and those encounters challenge him and inspire him. When he paints, he likes to paint not portraits, but conversations that people are having, a dream they are dreaming, emphasizing their favorite and distinctive details. When it is a single person portrayed it is about inner monolog. Historical figures and celebrities are stripped to the bone in Theodore's paintings and murals. From famous artists to celebrities like Kanye, Justin Bieber, and Skrillex, he tries to show what people are really made of. His work is showing us that underneath the body lies the soul with a story to tell.
Bradley Theodore lives and works in New York.
Featured image: Bradley Theodore - Portrait of the artist (Detail), photo credits Avenuemagazine
All images courtesy of the artist