Imagine the combination of tattoo, design and painting. That is what art of Brenton See looks like. Young Australian artist tells stories of happy feelings, sad feelings, stories of life and death. Animals are main characters in paintings, and that is thanks to David Attenborough. After thinking about a career working with computers and a tattoo apprenticeship, See decided that he wants to paint for a living. It was a wise choice, as his pieces portraying animals have high level of quality, and are widely recognizable.
Stories of happiness, sadness, life and death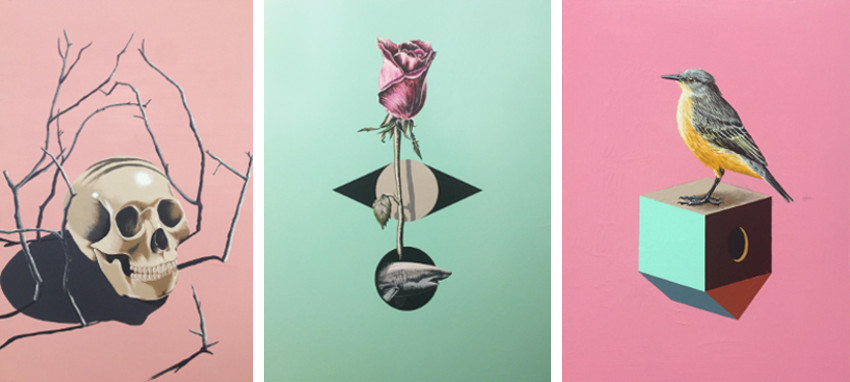 The Stories Brenton Wants to Tell Are Translated Into the Form of Animals
The artist chose acrylic on wooden surface as his medium. He is rarely inspired by other artist's work. Instead, everyday problems of ordinary people are central for him. Brenton's work revolves around themes of happiness and sadness, life and death. Not completely portraying only good emotions, or only bad emotions, he is a master of telling that no matter how much things are looking bad, there is a silver lining. Also, we shouldn't forget that we must fight for our own happiness.
Documentaries made by David Attenborough were crucial in his decision to use animals to express himself. It may sound that this has some limitations, but the artist focuses on topics like predator and prey, life and death, ever-present in the world of animals, but also extremely important in the lives of humans. The stories Brenton wants to tell are translated into the form of animals, as it simplifies what he wants to say. It's something like saying more using fewer words.
The artist uses topics like predator and prey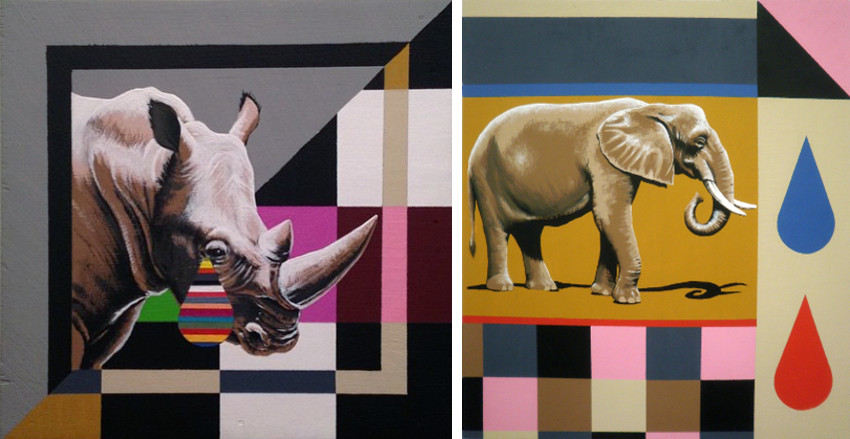 Naughty Child and ADHD Medications
As a naughty child, restless and immensely energetic, See had to be given some sort of interest, or ADHD medication was imminent. He was that impossible. So his mother introduced him to drawing, and gave him some pencils he could play with. That artistic drive had stick with him since. Brenton went to study graphic design after graduating secondary school. Just before starting his Advanced Diploma, he decided to stay away from the computers, so the search for employment in which he could use his tendencies towards art began. Apprenticeship in tattooing happened in 2007, during which he also drew at home, developing his personal style. After eight months See left the apprenticeship so he could work full time as a painter. Big piece in decision was the fact that people started taking interest in his work, and that encouraged him.
Restlessness and energy turned into art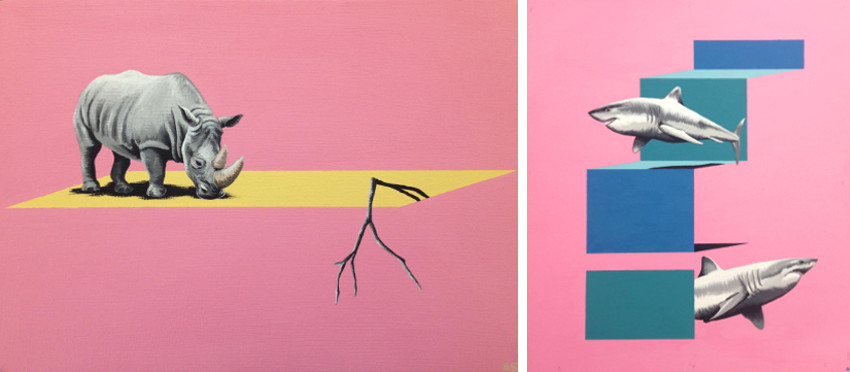 All the Right Decisions
Simple man enjoying simple life filled with art. Brenton See made some important decisions in his relatively young life that shaped the artist he turned out to be. It all started with him being a restless child, and ended up with promising artistic career, with See having yet to show us his true potential. Skateboarding, tattooing, drawing, all of that shaped his unique style. We can only wait and see where his talent and skills will take him in the future.
He is represented by 19 Karen Contemporary Artspace in Gold Coast, Australia.
Brenton See lives and works in Perth.
Images, including featured – courtesy of 19 Karen Contemporary Artspace.