Photographers capture the world around themselves. Even if they work on commercial projects or fashion related happenings, the accent is always on what's in front of them, on what appears in the images. However, there was a time when Brian Duffy (only ever known as Duffy), a British master of photography, was bigger than most of his models and bigger than the magazines he worked for. Back in the '60s, he was a synonym for innovation, revolutionizing the stiff photography of the '50s and taking his models on the streets of the big cities he worked in.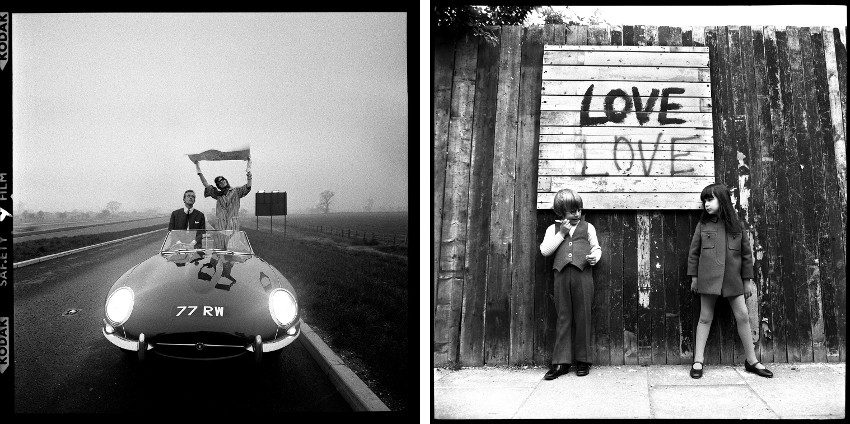 Early Life and Career
Born in London to Irish parents, Duffy's childhood wasn't easy due to World War II. He was evacuated and separated from his family along with his siblings, and they all later re-united in London, England where he ran wild with the local gangs. Duffy was sent to a progressive school in Chelsea with a program for difficult children where they would broaden their horizons with various cultural experiences, however Duffy got expelled and was transferred to another school in Kentish Town[1] Once again, the school organized numerous trips to art galleries, Opera, and ballet, and he slowly began developing his own artistic tendencies. In 1950, he applied to Saint Martin's School of Art, with the intention of becoming a painter. However, he quickly switched to dress design, and upon completing his studies, he worked as an assistant designer at Susan Small Dresses and then at Victor Steibel (Princess Margaret's dress designer). In 1954, he went to Paris and was offered a job with Balenciaga but turned it down because his wife was pregnant. During 1955, he freelanced as a fashion artist including work for Harpers Bazaar, but also began thinking about a career in photography. After his application to work for John French was turned down, he spent the next two years changing jobs until eventually taking a position of an assistant to photographer Adrian Flowers.
His fashion / magazine / celebrity photos were extremely popular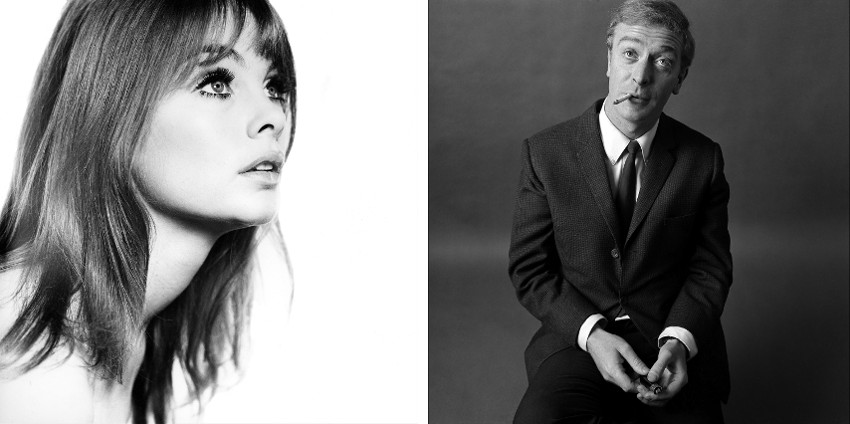 Photographer and Producer
In 1957, Duffy was hired by British Vogue leaving in 1963 to work from his studio.[2] Alongside David Bailey and Terence Donovan, he broke the mold of fashion photography, capturing stylish images that defined the spirit of the swinging '60s. Fellow photographer Norman Parkinson called Duffy, Bailey and Donovan the Black Trinity, and the trio became far more famous than many of the models with whom they worked, and were – for a while – bigger than the glossy magazines that published their pictures.[3] Between 1963 and 1966, he regularly contributed to the French edition of Elle. In 1965, he was commissioned to shoot his first Pirelli Calendar, shot on location in the South of France. In 1967, he set up the film production company DEIGHTON DUFFY with Len Deighton, and a year later, he produced the movie Only When I Larf, starring David Hemmings. Between 1968 and 69, they also produced the musical Oh What a Lovely War. Once again in 1972, Duffy was commissioned to work on a second (1973) Pirelli Calendar with British pop artist Allen Jones and air brush specialist Philip Castle. Duffy's arguably most famous work took place in 1973 when he shot the cover for David Bowie's Aladdin Sane, and the image went on to become a cultural icon. In the second part of the '70s he was a regular contributor to The Sunday Times Magazine, The Telegraph Magazine, The Observer, Harpers & Queen, and French Elle before deciding in 1979 to stop working completely. He even tried to burn his entire archive but was luckily stopped before it was all destroyed.
Three photographers were known as the Black Trinity and have marked the sixties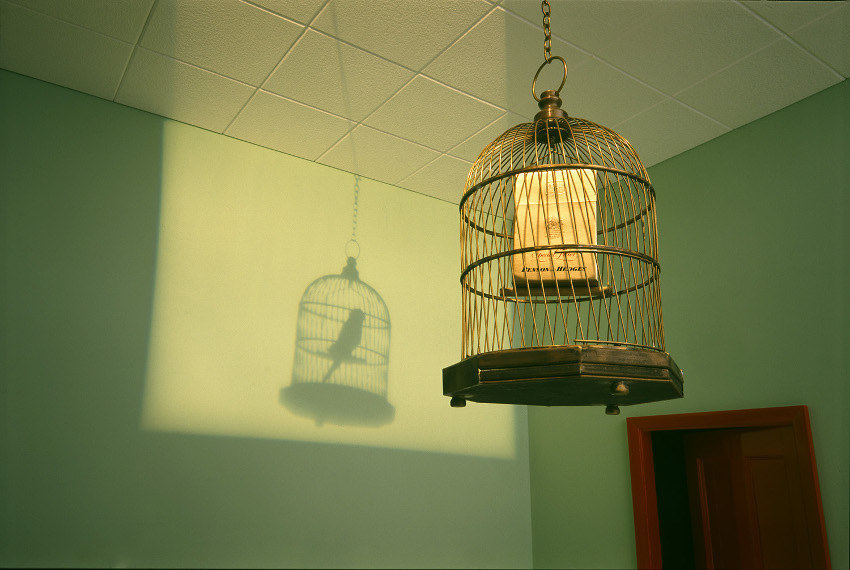 Restoring the Name of Brian Duffy
"I started to not like myself. I was going against the basic precepts of creativity that I believed in, and I recognized a major defect in me that came about through the people I was associating with. No-one needs an opinionated, arrogant bully as a photographer; you don't need someone who's tricky. You want someone who will put their tongue up the rectum of the system."[4] In 1980, Duffy shot one last album cover for Bowie - Scary Monsters. During the '90s, Duffy's son Chris became frustrated that his father's name was slowly slipping into obscurity, and tried to convince him on many occasions to do something with his surviving archive. Sadly, in 2006, Duffy was diagnosed with the degenerative lung disease Pulmonary Fibrosis. Only after the diagnosis did Duffy give the green light to Chris to go ahead and together they began the long process of establishing and collating the archive. In 2009 the Chris Beetles Gallery in Mayfair London exhibited Duffy's his first show to great critical acclaim and this ignited an incredible interest in Duffy's work. The BBC aired a documentary about the photographer's life in 2010. Brian Duffy died the same year, with his name being once again recognized and appreciated by a worldwide audience.
The photography of Brian Duffy remains influential in the 21st century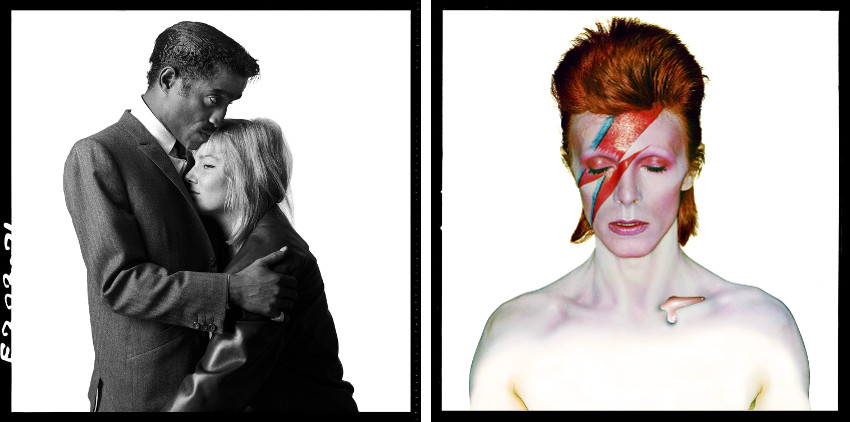 Legacy
Brian Duffy defined the image of the 1960s and was as famous as the stars he photographed. Together with David Bailey and Terence Donovan, he is recognized as one of the innovators of documentary fashion photography, a style which revolutionized fashion imagery and furthermore the fashion industry.[5] At one point, a bit bored and disillusioned with fashion photography, and feeling trapped by his career and legacy, the photographer set fire to a pile of his work. Luckily, not all was destroyed but he still didn't take any photographs for more than thirty years. While working on film and videography, his fame as a photographer faded. Fortunately due to his son's efforts, a broad audience once again has an opportunity to experience firsthand the wonderful evolution of fashion photography and the significance of Brian Duffy.
Brian Duffy lived and worked from London.
References:
Brewis K. Cover story: Duffy and the lost girls, The Sunday Times [September 6,2016]
Alexander E. Brian Duffy Dies, British Vogue [September 6,2016]
McCabe E. Brian Duffy obituary, The Guardian [September 6,2016]
Scott G. ARCHIVE: Interview with Brian Duffy, The United Nations of Photography [September 6,2016]
Duffy C., Duffy: In His Own Words, Antique Collectors Club Dist (2011)
Featured image: Brian Duffy - portrait (detail)
All images ©Duffy Archive