Many artists throughout history have proven the deep meaning that art holds through various different mediums, directions, and level of complexity, both technical and narrative-wise. A profound exploration of ideas and material can be presented even in the simplest of depictions, and with his Minimalistic approach, as it is often characterized as, Brice Marden has built a practice that proves this very notion. Standing as one of the most influential artists in contemporary times, Marden delves into the very meaning of art, painting often monochromatic, abstract pieces, abandoning all concepts of figural techniques early in his career. Although his works suggest a certain objectivity of their creator, each of Marden's paintings is rather personal and highly emotional, making them lovable by collectors, critics, and viewers alike.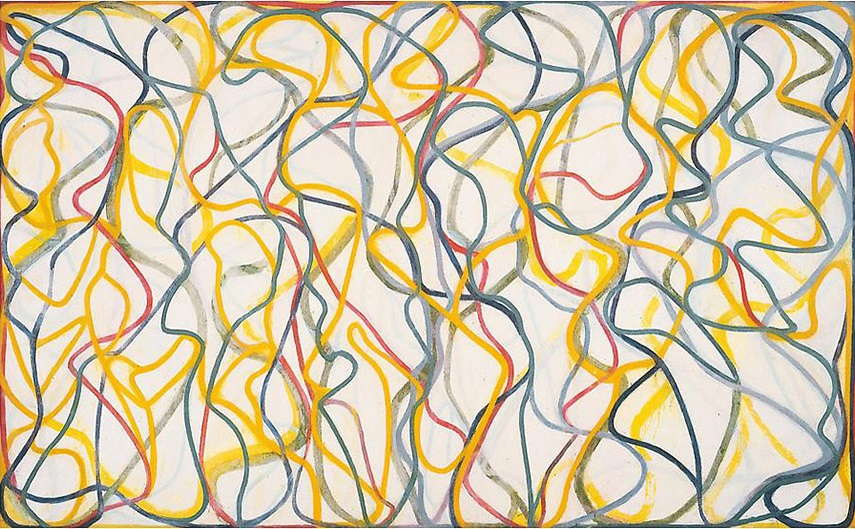 More Than the Eye Can See
The practice of Brice Marden has reached a level of variety that makes him one of the most prolific artists of the present. Aiming to provoke a thought and emotion from his viewers, he has produced in a number of different styles: the 1960s were marked by monochrome single-panel paintings that featured accidental drips over the canvas; the works of the 1980s were obviously influenced by the Asian culture, seeing calligraphy becoming a part of his portfolio; by the 21st century, Marden has moved on to create paintings comprised of colorful, intertwining lines. Evolving his practice on multiple occasions, his thought-provoking pieces have put him in the limelight of the contemporary art scene.
It's no wonder that there's a strong, compelling base behind each of his paintings, regardless of their seemingly mundane visual look. There is a strong force driving Marden in his productions, and he often goes to great lengths to convey as much as he can of his ideas to the viewers, wanting them to engage with the painting and "see" it rather than just "look" at it. The more thought and imagination you invest in the piece, the more you'll discover, making the painting as profound as the viewer thinks it to be. The artist himself pours a lot of emotion into his works, laying the foundation for a deep conversation between the canvas and the viewer.
Naturally, such a high presence of mind took root long back into the past: his first memorable interaction with an art piece happened when he was no more than seven years old. Witnessing a sculptural work at the MoMA made by Roman artist Constantin Brancusi, Marden came upon a revelation of a sort: "I didn't know anything about it, but I had this feeling that there was much more to it than what I was seeing," as he told Barbara Isenberg of the Los Angeles Times. Translating that feeling to his present artworks, Marden's minimalistic approach to painting hides a higher meaning for those willing to seek it, presenting more than the eye can see.
Marden's minimalistic approach to painting hides a higher meaning for those willing to seek it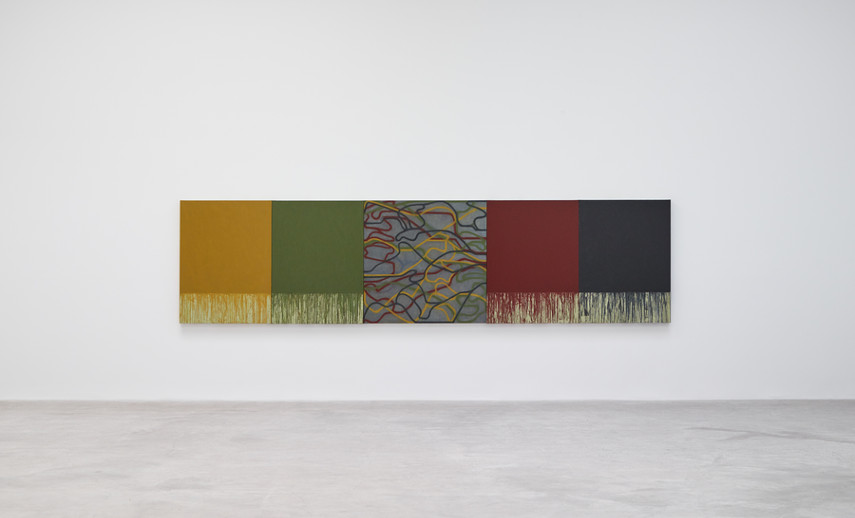 A Single Artistic Influence
Brice Marden was born on October 15, 1938, in Bronxville, New York, and for all his renown today, there was no artistic influence in his immediate family in his youth. A son to Nicholas and Kathryn Marden, he was expected to go to one of the Ivy League schools, as the whole family line had been connected to the Princeton University in one way or the other. His brother went to Princeton, his grandfather even thought there, and Marden's parents had already envisioned his future at the university and further beyond during his childhood. However, Marden had a different affiliation, and though no one in the family quite understood it, his love for art was profound.
The only art-related support that came Marden's way was from his father's friend, Fred Serginian, who had overseen an ad agency art department at the time, as well as being engaged in painting as a hobby. Encouraging and nurturing the young artistic spirit that Marden definitely manifested, Serginian was the guiding pillar that helped Marden embrace the craft. The support meant a lot, especially when Marden decided not to follow the path of Princeton University and instead opt for the Florida Southern College with the intent to take on some art courses during his first year, seeing whether it truly suits him. Serginian's influence came in the form of a subscription to Art News magazine that he gave to Marden, featuring the oeuvre of abstract expressionists. Combined with the art courses, it was enough to stir the artistic flame in the young artist and after a year in Florida, he transferred to the Boston University School of Fine and Applied Arts, earning his BFA in 1961.
Fred Serginian was Marden's single artistic influence in his youth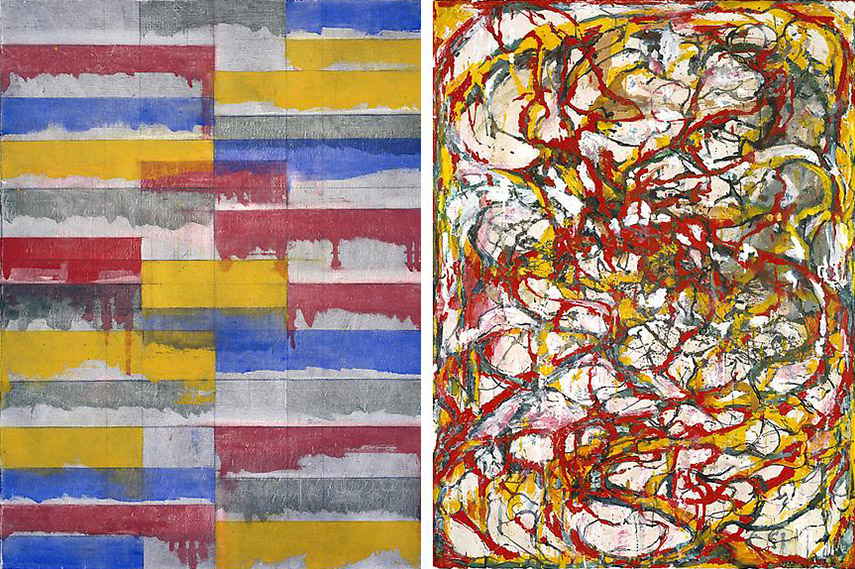 Merits of a Museum
The move to Boston was all Marden could ask for: not only was he attending the art classes but the city was in a close proximity of New York, which was within the driving distance. A weekend for Marden consisted of visiting the lush artistic surrounding of the great city, checking out galleries and museums before returning to Boston. This period is marked with his efforts focused on depicting still lifes and portraits. Trips to New York provided more of the art field than just the visuals, as Marden became involved with the folk music scene of Cambridge, Massachusetts, meeting the likes of Bob Dylan and Pete Seeger, and even marrying Pauline Baez, the sister of the folk singer and songwriter Joan Baez.
Having received his BFA in 1961, he used the opportunity to enroll in the Yale Summer School of Music and Art in Norfolk, painting landscapes and abstracts. This endeavor ended with him being invited to join the Yale University's School of Art and Architecture and Marden was glad to accept, moving on to paint only abstract pieces and focus on perfecting it. A feature that he would implement was dividing the canvas area into four segments in order to organize and keep track of the elements easier. Earning his MFA in 1963, he inevitably moved to New York and in order to support a growing family, he took on a part-time job of a guard at the Jewish Museum.
Lucky enough to be a part of the museum staff in 1964, Marden was able to witness a Jasper Johns retrospective held in the museum. With his work that incorporated everyday objects and popular images, Johns influenced the state of the art world by paving the way for pop artists like Andy Warhol, and it didn't go without its effect on Marden as well. Having known about not just his work, but the museum's representatives in general, Marden witnessed firsthand all the pieces he's heard being talked about, discussing them in the bar in the after hours himself. It left a great impression on the young artist, influencing him in the long term and strengthening his own determination to be a part of that world.
His initial move to Boston was marked with his efforts being on depicting still lifes and portraits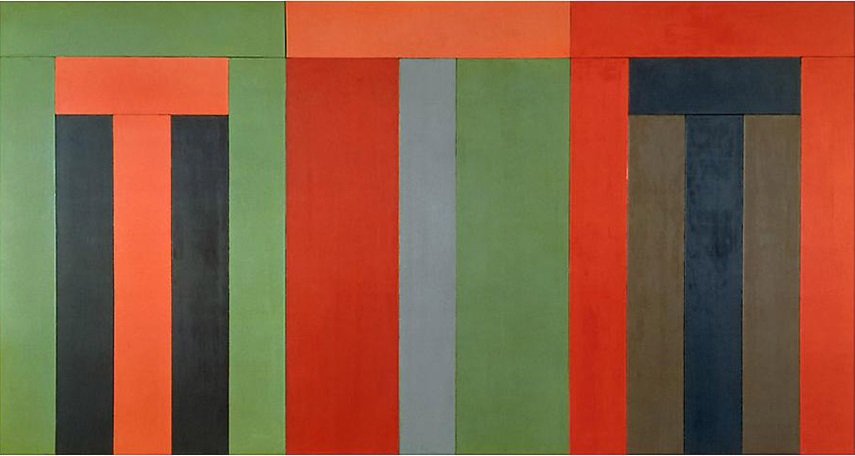 Monochrome Artworks by Marden
The start of his uncanny practice that explores the depth of thought through painting started in 1964, as he made his first monochromatic work. Becoming a trademark of his over time, he spent two years making painting before displaying them in his first ever solo show that took place at the Bykert Gallery in New York. Suffice to say that the exhibition was a success and Marden had undoubtedly left an impression on the artistic public of the time not only with his oeuvre but with the unorthodox method that he used to create them. Mixing in paint, turpentine, and melted beeswax to reduce the shine of the oil, as well as using spatulas, knives, and brushes upon the concoction applied to the canvas created an effect of irregularities upon the surface as the paint sagged a bit before hardening.
Even then, Marden was trying to convey a higher sense of what he was representing on canvas. Though his pieces were minimalistic by nature, the artist would relay what he was going for in the piece by naming them specifically, giving away the intent behind the visual representation. Examples of this sort of practice include Nebraska that was inspired by the state's prairies and indeed features exquisite green tones, and For Helen which included two panels that matched the size of Helen Harrington, assuming her body height and the width of her shoulders. Marden later ended up marrying Harrington, and one can see why he considers each of his works emotional and personal.
Marden had left an impression on the artistic public of the time with some of his first monochromes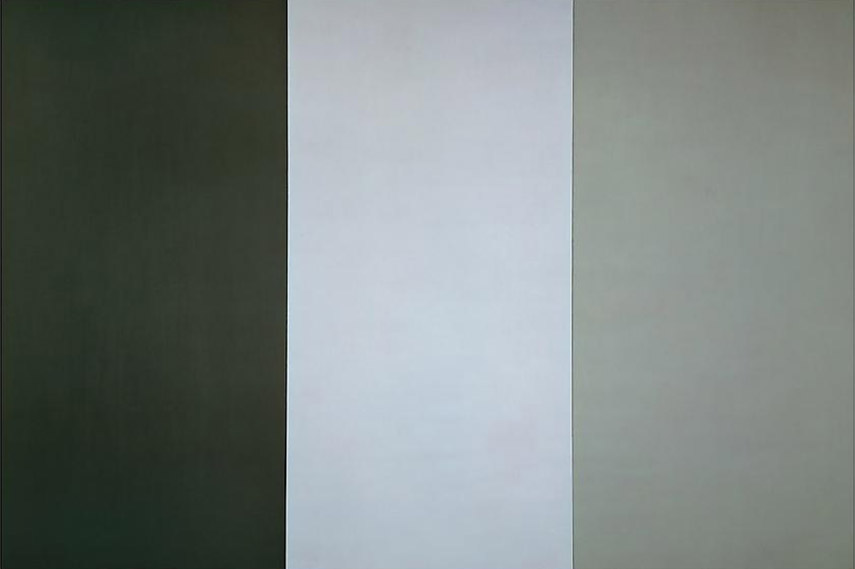 The Misty Mountains Cold
During the 1980s, Marden took on the task of improving his authentic style. Weary of constant repetitious work, he was unsure of what do to next and had stopped painting altogether to reexamine where his artistic path is going to take him. He had begun traveling and getting immersed in all the things he saw along the way. A trip to Sri Lanka, India, and Thailand changed the course of Marden`s work. In Thailand, he enjoyed his moments surrounded by nature and all its colors, sketching seashells and taking notes of patterns and markings that graced the shells. An interest in Asian culture had him study calligraphy and the poems of Han Shan, an eight century Taoist Zen Chinese poet whose name means "Cold Mountain".
As Marden resumed his painting again, he strayed away from his approach of minimalism and began expressing himself in a more abstract manner. The series of painting between 1988 and 1991 that he created are known as the Cold Mountain series and one can see the influence his adventures in Asia had on his work. These pieces are different from his previous ones not only in style but also in size, with canvases measuring 9 by 12 feet. The paintings are adorned with rows of abstract symbols and marks stretching out in various directions as in calligraphy. By this time, Marden had given up his ways of mixing beeswax into his paints and instead chose terpineol, an oil substance that dries in a flat manner. Using this new element, Marden`s work received a more fluid notion that translated well to the viewer. The terpineol laid well with the canvas which was a delight to work with, allowing the artist to express with strokes much more fluid in the arm and wrist. With the material allowing the use of long brushes, one thing remained the same in his work: the colors that remained muffled, withholding a heavy narrative.
The artist began expressing himself in a more abstract manner during the 1990s

The Many Exhibitions of an Art Career
There are a great many deal of exhibitions attached to Marden's name, held both as group and solo shows. There have been a number of retrospectives of his work, some of which include the one at the Solomon R. Guggenheim Museum in 1975 (which was his first), and at the Museum of Modern Art between 2006 and 2007. Titled Brice Marden: A Retrospective of Paintings and Drawings, the show traveled to the San Francisco Museum of Modern Art in 2007, and finally to Berlin's Hamburger Bahnhof, Museum für Gegenwart in the same year. Demonstrating his tendencies to change styles and surprise, he had presented two new large-scale works at the retrospective, among 56 of his other paintings and 50 of his drawings. Exhibiting the second and third editions of the painting titled The Propitious Garden of Plane Image, the piece represents an evolution of style while maintaining the signature emotional connection Marden conveys in all of his pieces.
Portraying a heightened use of color, he showed the artistic public that he's taking yet another turn in his already rich practice. Anything but meaningless, every aspect of these works had been predetermined and influenced, making them personal predominantly in several key points. Having been told by a numerologist that the number six is Marden's number, it inspired several aspects of the paintings: there are six colors, six variations, six panels in the paintings, and each one measures 6 by 4 feet, making it 24, which also adds up to 6. More than just the paintings, the number apparently holds a meaning in his life as well, as Marden sees it in his date of birth (born on the 15th, which sums up to 6).
Some of hundreds of shows he's participated in include: the Brice Marden: Cold Mountain at Dia Center for the Arts, New York, in 1991, which traveled to Walker Art Center (Minneapolis), the Menil Collection (Houston), Museo Nacional Centro de Arte Reina Sofia (Madrid), and Städtisches Kunstmuseum (Bonn, Germany); Work Books 1964–1995, Staatliche Graphische Sammlung (Munich), in 1997, traveled to Kunstmuseum Winterthur (Switzerland), and Hirshhorn Museum and Sculpture Garden (Washington, D.C.), among others.
Brice Marden's art has been exhibited in hundreds of both solo and group shows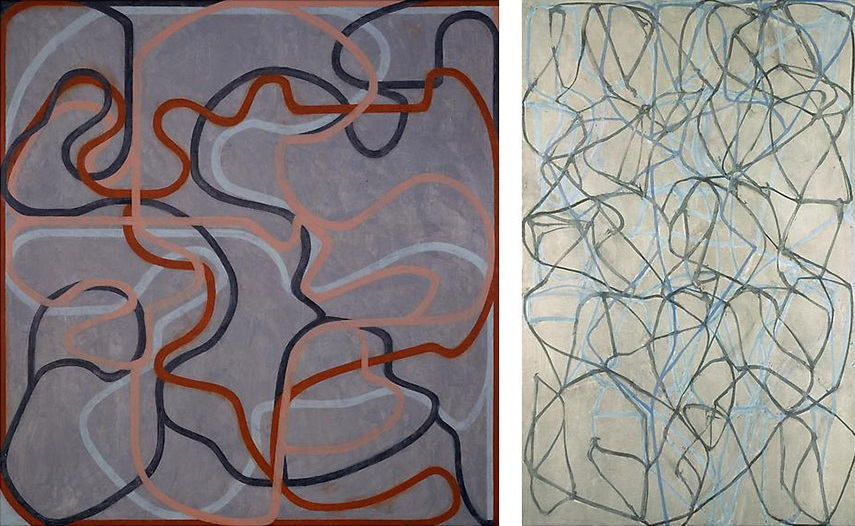 Brice Marden: Representative of a Generation
There's truly a myriad of things that make Brice Marden stand out as an artist not just in the contemporary times, but in the history of the artistic practice. Giving as much as requesting thought for each of his depictions, Marden's emotional works evoke a complexity that the artist hints towards with the naming of the pieces. Often times does he work on his paintings even after they have been released for exhibition, aiming for that "finished" state that can sometimes elude him. He is even known to use twigs of various trees instead of brushes, applying paint and modifying the piece using bamboo and hemlock branches and sticks to bring his ideas to life.
Recognized as one of the most influential artists of his time, Marden has received numerous awards while his pieces have been sold at auction for more than 10 million dollars on several occasions. A member of the American Academy of Arts and Letters, he's even been awarded an honorary degree of Doctor of Fine Arts from the Brown University in the year of 2000. Whether you look at his worldwide recognitions or simply acknowledge one of his paintings, Brice Marden and his works stand as, without a doubt, representatives of a generation of artists.
Featured image: Brice Marden - portrait, photo via vogue.com
Images via matthewmarks.com