Britt Snyder is a painter from Boston area, academic professor and a new media artist in game development. This talented artist found his inner voice in dark figurative paintings, in which he creates a specific visual effect of movement, in a now you see me, not you don't manner. Dark imagery is painted with imprecise, yet delicate, brush strokes that give the effect of shifting visions we see in our dreams. Even though the subject of his work can be related to everyday life, the theme is more complex, the development of the idea transfers his painting in the whole new realm.
In Snyder's paintings brush strokes that give the effect of shifting visions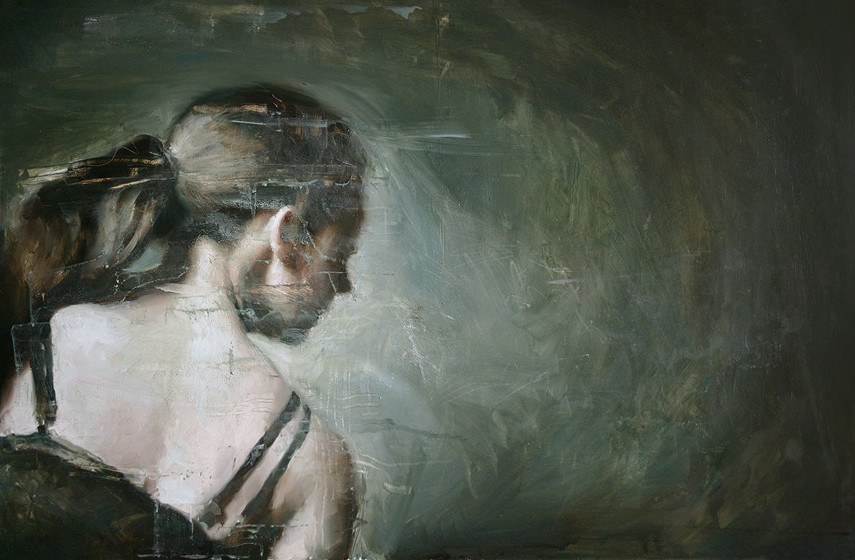 Personal and Intuitive Portraits
Snyder earned his MFA at Lesley College of Art and Design in Cambridge, Massachusetts in 2015, and is working as an art professor at Worcester Polytechnic Institute in Worcester, Massachusetts. Besides painting, he has a rich portfolio of almost 14 years of various collaborations with gaming companies such as Blizzard Entertainment, Sony, Liquid Entertainment, and many others. He lives with his wife and daughter and they are often the subjects of his paintings. By having them as models, he transfers the personal relationship to the canvas, obtaining the intimate impression that can be noticed and felt external.
The artist uses portraits as the representation of dialogues he has with the subjects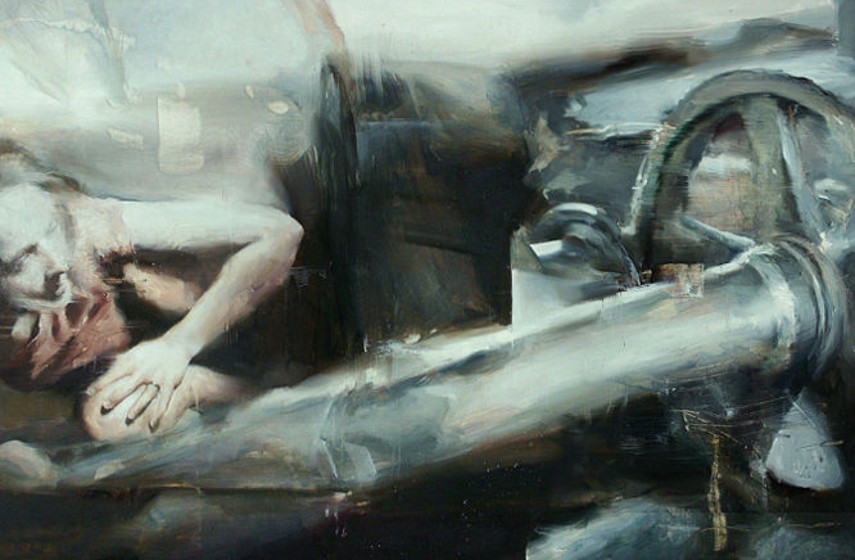 Behind the Visible
There are moments of personal dialogue between the subject of the paintings and the audience, and through this, the artist communicates his feelings. Behind all the visible, the main subject of his work is emotion, how it is perceived, observed and experienced. The dialog continues if the audience succeeds to encounter the empathy for the characters. In contrast to this emotional work, Snyder works as a professor and teaches the Interactive Media and Game Development. He is quite famous in the gaming world since he did work for World of Warcraft 3, Diablo 2, and Mass Effect for PC. He combines contemporary and classic and works both as a representational painter and 3D modeler and animation artist.
Snyder won the Grand Prize in The Artist's Magazine for his painting Red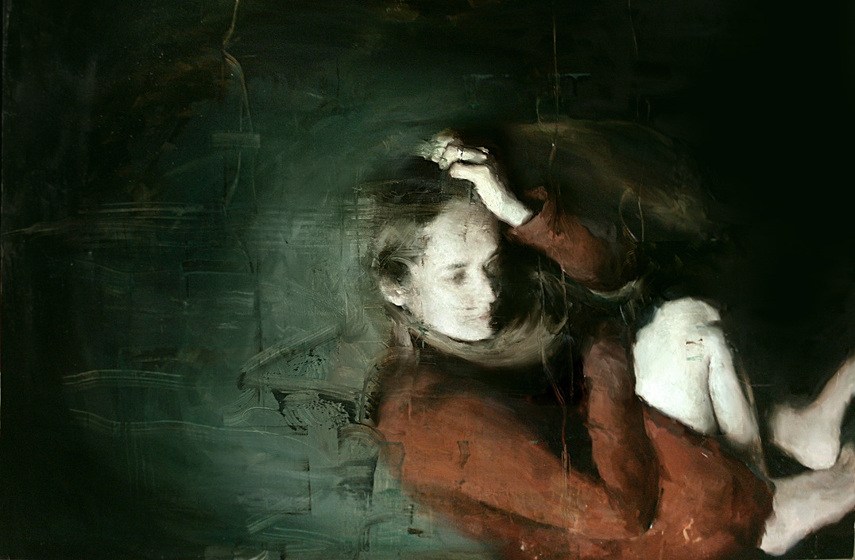 Subtle Game of Light and Shadows
In 2015, he won the Grand Prize in The Artist's Magazine, for his painting Red. Within this painting, like among the others, lies the feeling of uneasiness and discomfort. This effect is achieved by lighting and tone, creating the subtle internal reference the viewer has to contemplate about before spotting it on directly. This artist tends to project what he feels in a non-suggestive way, so the others could experience the emotion the painting emits, without being burdened by the indicative symbols. That is why he chooses human figures and adds the context by shading, light and specific brush strokes.
The artist is represented by the Abend Gallery.
Britt Snyder lives and works in Northborough, Massachusetts.
All images courtesy of Abend Gallery © Britt Snyder
Featured image © Britt Snyder