Bruce Clarke is a British photographer and visual artist whose projects reflect on various aspects of the contemporary history. He is particularly interested in socially engaged art, which is capable of producing stimulative, proactive reactions in people. Clarke doesn't want to be just a bystander in the face of history – instead of being a quiet observer, he feels a strong desire to actively participate in the making of the history and he achieves that through his powerful art which is inspired by the current socio-political conditions.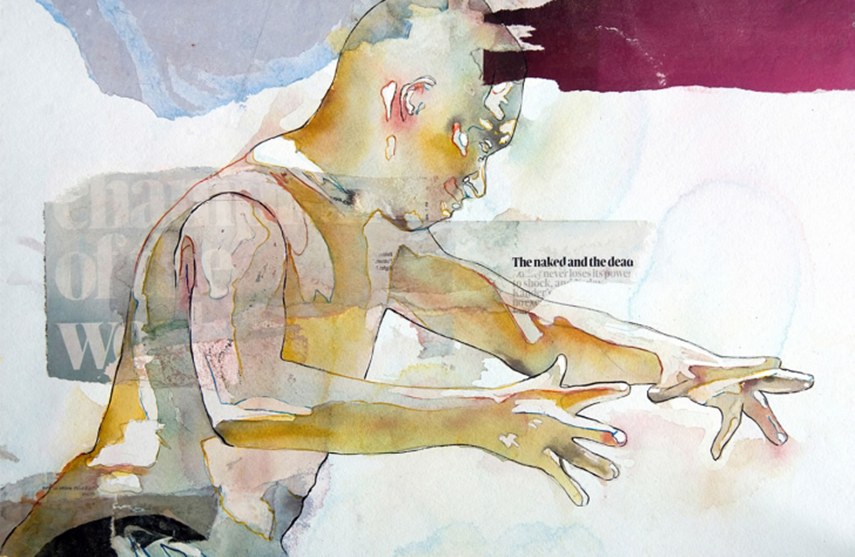 Crossroads of Philosophy and Art
Clarke was born in London in the late 50s. He studied fine arts at the Leeds University in Great Britain, at the time when the dominant artistic direction was the conceptual art movement. This movement was an interesting blend of philosophy, logic, and art theory. The artists who belonged to this movement  investigated the relationship between art, language and the nature of reality through various forms of artistic and political projects. Because of this influence, the very essence of Bruce Clarke's work are political and language topics and their manifestation in the world of art. Even nowadays, Clarke's art is inseparable from his political activism, especially when it comes to the anti-apartheid movement in France. He also works on several cultural projects in South Africa – the main one is the collaboration with the Afrika Cultural Centre in Johannesburg. Clarke is an active photographer as well and he has published many reportages on South Africa and the return of Liberian refugees.
Even nowadays, Clarke's art is inseparable from his political activism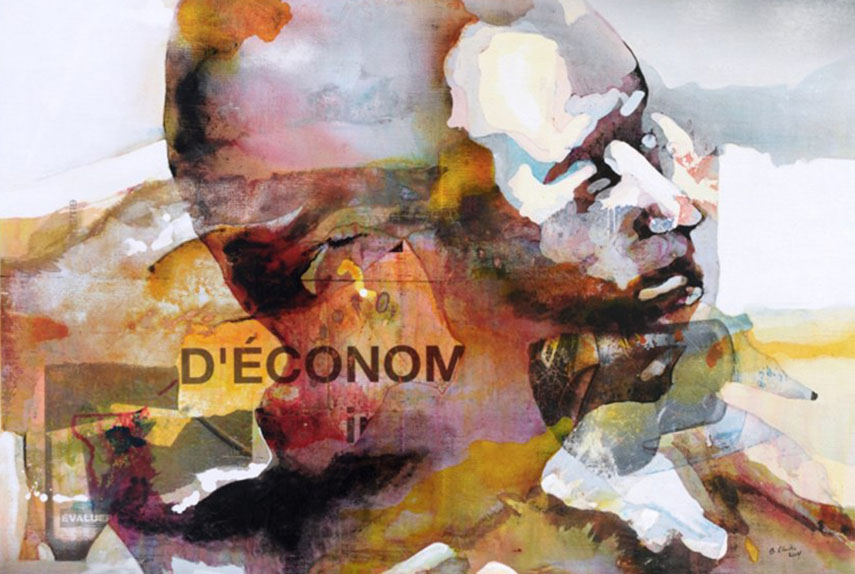 Sea Ghosts
Fantômes de la Mer (Sea Ghosts) is Clarke's newest project from 2016, dedicated to the victims of trans-Mediterranean human trafficking. Clarke uses his signature technique of combining watercolors, collage, and photomontage in order to create mesmerizing anonymous portraits  It is known that many people have gone missing in the Mediterranean area as victims of human trafficking. They were simply looking for better life, for economic, political and existential security, which are the basic human rights. However, their plight was ignored because of the omnipresent practice of turning a blind eye to other people's the misery and poverty. Nowadays, because of the Syrian refugee crisis, our awareness of the trans-Mediterranean migration got increased and we accepted the fact this migration and consequent trafficking are the long-term phenomenon that needs to get resolved. Clarke's dramatic artworks that pay homage to the victims of trafficking are successful at spreading the awareness about this and other related  issues such as sacrifice, loss, and racism.
Clarke's newest project is dedicated to the victims of trans-Mediterranean human trafficking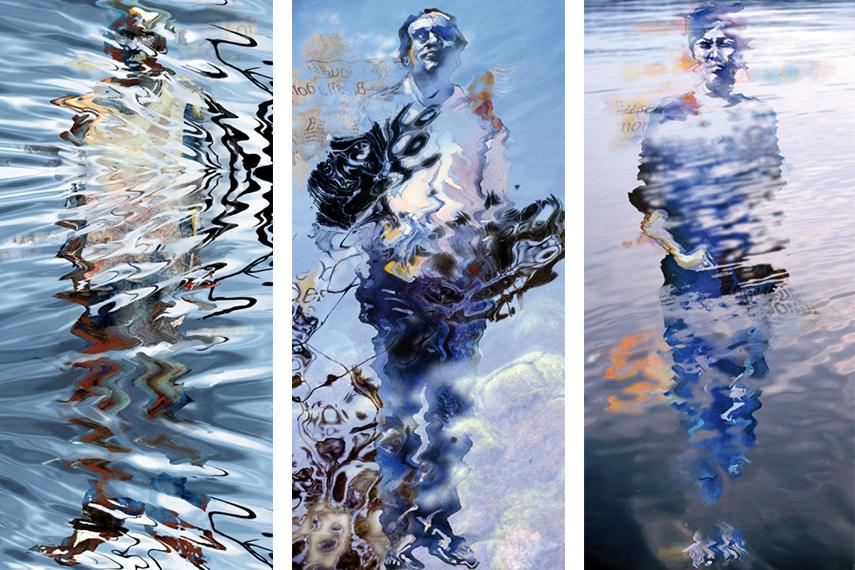 Political Involvement in Visual Arts
Being a long-term activist in the anti-apartheid and anti-racist battle, Clarke is perpetually integrating political issues into his visual self-expression. His meaningful and humane work has been exhibited internationally since 1989 and he has created even several posters for movies, such as Fools from 1997, Edvard Munch from 2004 and Retour à Gorée from 2008, to name a few. He also started working on the creation of a memorial site near Kigali, the Garden of Memory, a monumental ongoing project since 2000, together with survivors' families, Rwandese institutions, and UNESCO. Clarke also made a large-scale mural project for the 20th commemoration of the genocide in 2014 named Upright Men in Rwanda but also worldwide - in Ouidah, Benin, Lausanne, Geneva, and Paris, to name a few cities.
The artist is represented by Galerie Galea.
Bruce Clarke lives and works in Paris, France.
Featured image: Bruce Clarke's Portrait, 2014
All images courtesy of the artist.