Brusk is a French artist best known for his dripping style, who craves new techniques and discusses various media (photo, video, computer), thereby pushing its limits and opening up new creative worlds. In control of numerous tools, he can work both with figures and abstraction, realism or graphic clean. His style developed over the years combines a calligraphic work in 3D, characters and tagging. The balance of his compositions is based on a subtle space management, voids, accumulations, materials, and multilayered plans.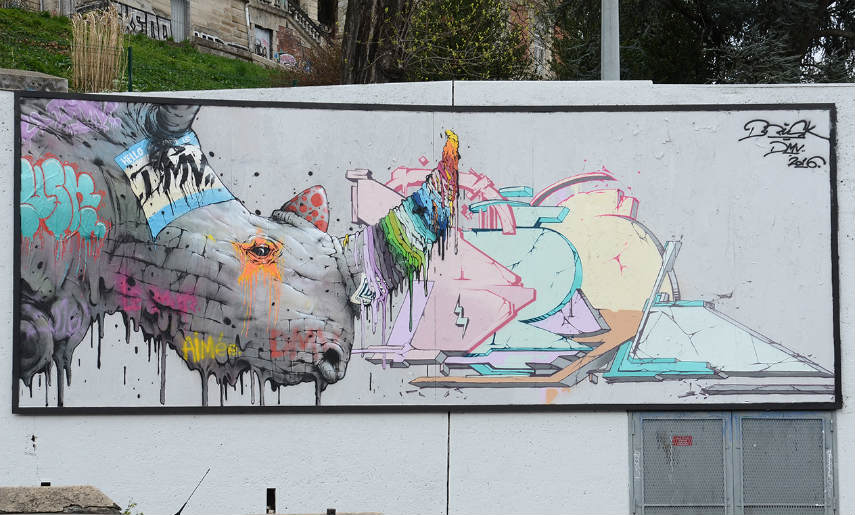 From the Pencil to Graffiti
Brusk developed creativity from an early age. Born in 1976 in Lyon, with a pencil in his hand, Brusk spent his time scribbling until his encounter with the graffiti and Hip Hop in 1991. A graduate of the Ecole des Beaux – Arts in St. Etienne, his thorough work on the graffiti becomes a completely atypical case for faculty. In 2013, he produced, in just eight days with his Da Mental Vaporz (DMV) Crew, a monumental 38 meters high mural in Strasbourg. His painting named Death Kiss, estimated between 7 000 and 9 000 euros, was finally sold for 16 000 euros on the sale of Art Contemporain Urbain in 20015.
The artist is a part of DMV Crew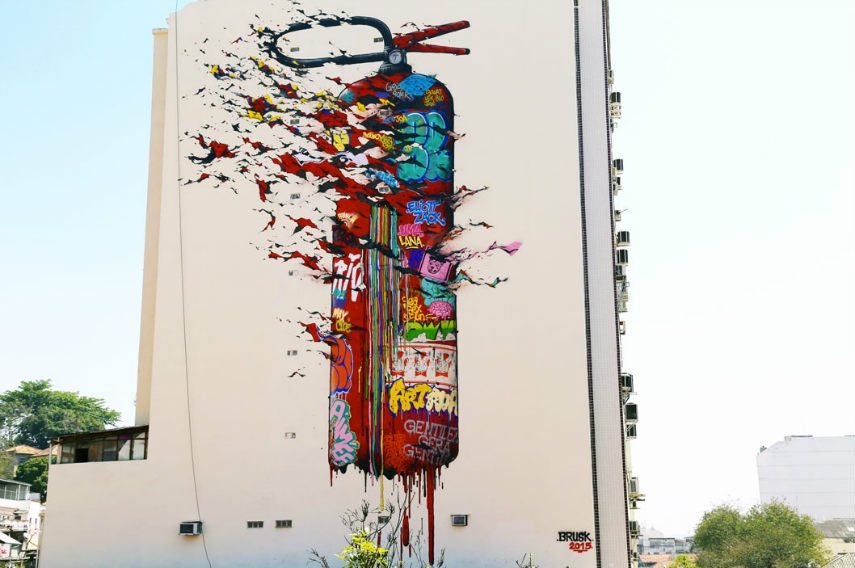 Brusk - The Master of Technique
He manages to mix together different influences arising from the photography, comics, film but also its acuity to grasp the urban aesthetic. His willingness to transpose into worlds other than the original one led him to work on the textile, furniture design, various projects, and multimedia. Adopting new techniques and using various media, he pushes his own limits of creativity and opens the new artistic universe of his own. His style evolves over time and the technical mastery allows him to make a variety of works, as figurative, abstract, realistic or refined graphics.
Featured image: Brusk at Galerie Géraldine Zberro, in 2014 - photo courtesy of Galerie Géraldine Zberro
Other images courtesy of the artist