Andrea Michaelsson, better known by her pseudonym Btoy, is a famous female Spanish street artist based in Barcelona. She built her reputation by creating extremely fine and detailed stencils with portrait depictions of famous individuals. This includes creating posters, murals, prints and oil on canvases, which makes Michaelsson a very versatile artist capable of holding her own in many mediums. She takes the faces of man and women crucial to human history and rips their personalities from original contexts, placing them in front of us and allowing a certain type of one-way dialogue.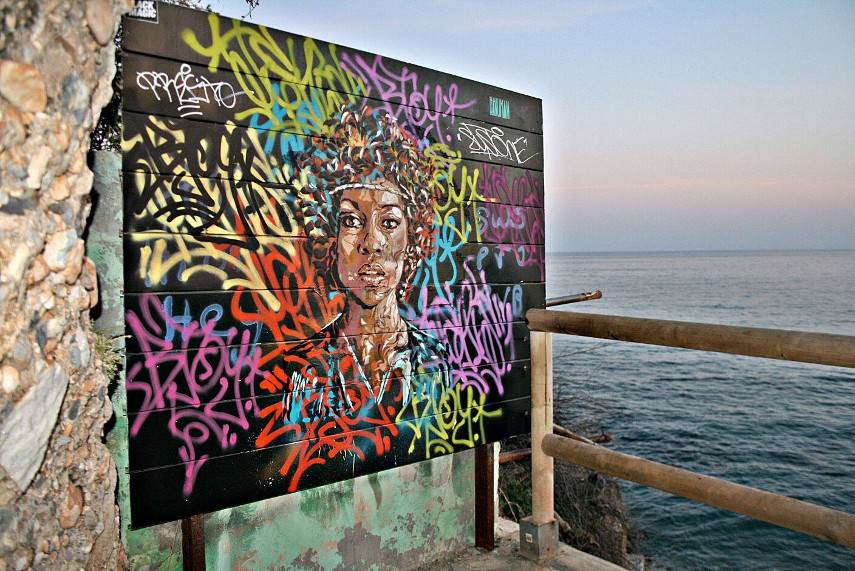 Transition From Photography To Street Art
Andrea Michaelsson was born in 1977 in Barcelona, the heart of Catalonia. She gained her art education at the Institute of Photographic Studies where she spent three years, but this was not her first calling. Before she realized other things in life made her happier, Michaelsson was a law student - and a very good one at that. She was simply not able to find herself in studying law and made a hard decision to start from scratch by enrolling with the Institute of Photographic Studies, hoping that one day that transition will pay off instead of being a big mistake. Lessons of art and photography learned at this institution were the perfect basis upon which Btoy was able to build the foundation of her future art. However, Michaelsson did not have a clue as to which direction her artistic career will take, so those early days were mostly spent painting in oil and photographing urban surroundings. Michaelsson's vocation as an outdoors artist began in 2002 when she decided to experiment and improvise with various techniques in which she was already very skilled - acrylic painting, free plastic and spray. She soon discovered that painting murals through the medium of stencils was the best option for her artistic personality and expressive tendencies. Although she transported her focus on the new method of expression, Andrea never stopped painting on paper as well. This transition period of the artist's life was also a dark one, as her mother passed away at the same year she began painting upon walls. The new medium offered an escape route leading far away from the troubles and pains of the real world. Painting in public, constantly moving around, communicating with bypassers, always consulting with her fellow graffiti artists - this was much more fitting for a person that was in a state of depression and would probably go nuts if she stayed inside her room, isolated and painting for days at a time.
Besides painting amazing murals, Btoy makes excellent pieces on paper as well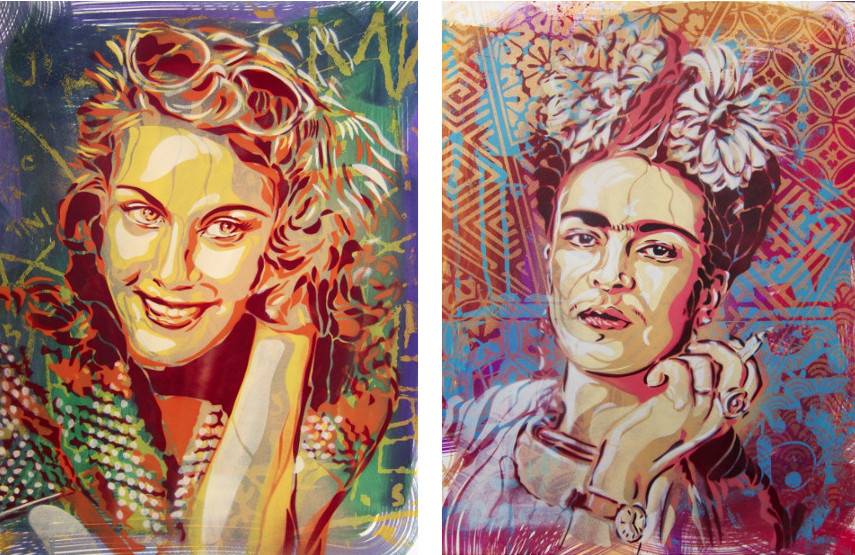 Btoy's Portraits
Since beginning her street art journey in 2002, it wasn't long before Btoy started to make a name for herself. What sprung as an experiment and a certain emotional channel to deal with her personal problems turned out to be her true calling as people around her started to realize how much natural talent Michaelsson had for this new type of work. The fact she was a rare female in the street art scene helped a lot, but ultimately, it was her work that caught the public's eye. As you will soon come to see, the artist used her photos from the Institute as a fundamental basis for her work. Michaelsson's portfolio mostly consists of pieces based on old photographs of the prominent persons, all of whom have changed the world in their own way - like the iconic Judy Garland as Dorothy, Elizabeth Taylor as Cleopatra, Nelson Mandela and Frida Kahlo. She did this through the masterful usage of large brushstrokes and luscious colors that helped depict the individuals with a certain feeling of glamor. By her own admission, the images of Cartier-Bresson and the composition they use was a huge influence for her portraiture. Btoy lends an unforgettable expression to figures she paints with her unique classical polish technique - she puts many semitransparent color coatings over each other. This amazing effect only enhances the nostalgia already too present in her melancholic portraits. Soon, Btoy started using Photoshop to incorporate and combine photography with painting, gaining the absolute maximum out of her pieces. This approach helped her identify light and shadows more easily and it also created a point of reference for her stencil-making techniques.
Andrea Michaelsson's focal points are without a doubt her stencil portraiture pieces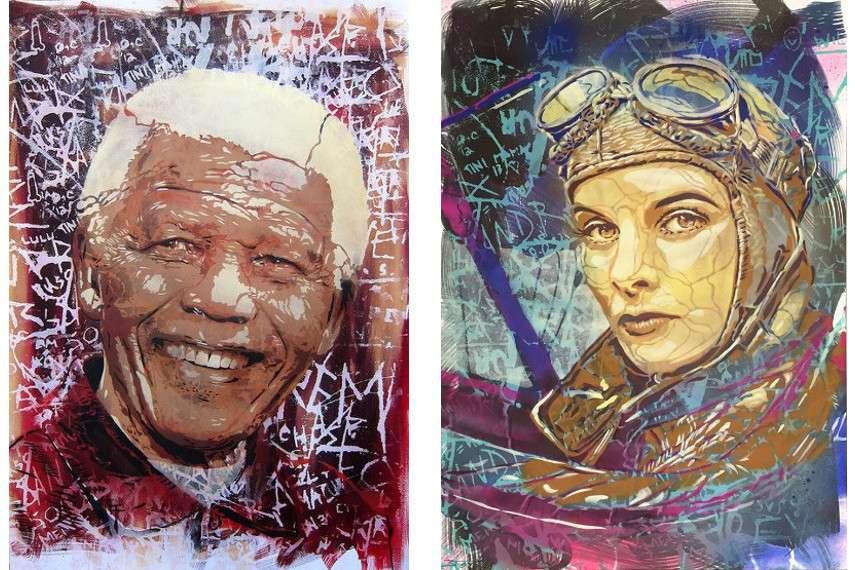 It's All In The Eyes
From the depths of different epochs, Btoy's fragile characters look at the viewer seeking direct eye contact. With this glance, they want to tell us their stories, unravel secrets and ideas. Her portraits represent important women and man that became icons of their time and Michaelsson gives us a chance to look upon them in a new light, very different from the regular images of these people we've all got used to already. Btoy's characteristic work stand as a real breath of fresh air in the Barcelona art scene that has been booming lately. All in all, an excellent artist that we'll be seeing a lot of in years to come.
The artist is represented by 44309 Street//Art Gallery in Dortmund, Germany, and Preety Portal in Düsseldorf, Germany.
Btoy lives and works in Barcelona, Spain.
Featured Image: Btoy - Photo of the artist - Image Courtesy Of Btoy
All Images Photo Credits Btoy