Many of the street artists have faced problems with the law in their careers. It's up to each and every one of them to decide what to do when after those kinds of situations. Some change their MO, some simply give up, some come out stronger and with more determination. When you choose the number of a jail cell you were locked in as your moniker, you are clearly making a statement. Christian Guémy chose C215 as his moniker, and rose to become one of the most famous stencil artists in the world. Since he's been active for more than 20 years, he is considered to be a veteran, and one of the top ones still in the game.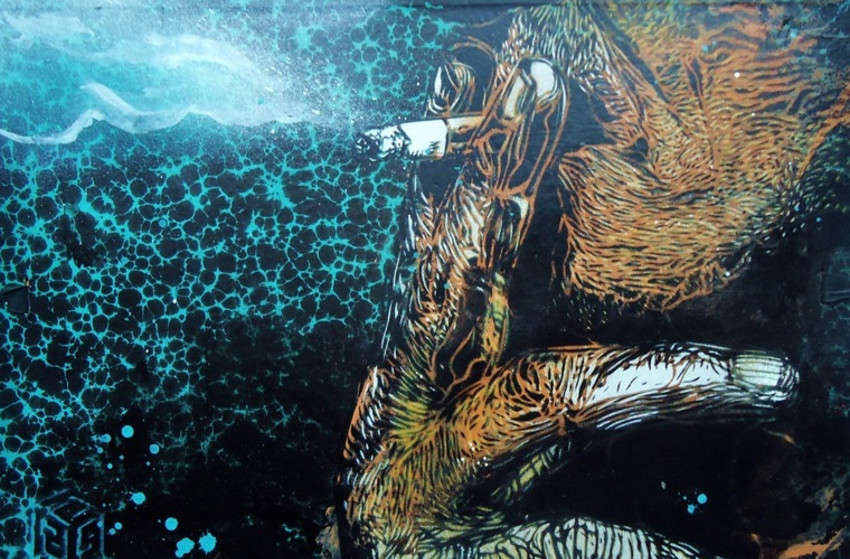 C215 and Portraits
Christian was born in Paris, and his first stencil work was put up in 2005, but he has been a graffiti artist for over 20 years. C215's favorite topic is portrait, as faces have a universal message that everybody will understand and be moved by. But "In the end, behind the portraits, the question is always freedom and dignity in the face of a capitalist daily life system", as he claims. His striking portraits of local people, children and especially his daughter Nina are expressive and distinctive in style. With his subjects always portrayed as proud and dignified, his images communicate on a universal level and draw attention to those that society has forgotten about. He paints, draws, and makes stencils, and he truly enjoys painting in the streets. The technique makes it possible to paint beautiful street art portraits in unauthorized locations. They are often enhanced through the use of graffiti markers. C215 also began using spray painting techniques in 2005. He believes that graffiti is focusing on a name by marking a territory and street art is placing art in the perfect location.
Faces have a universal message that everybody understands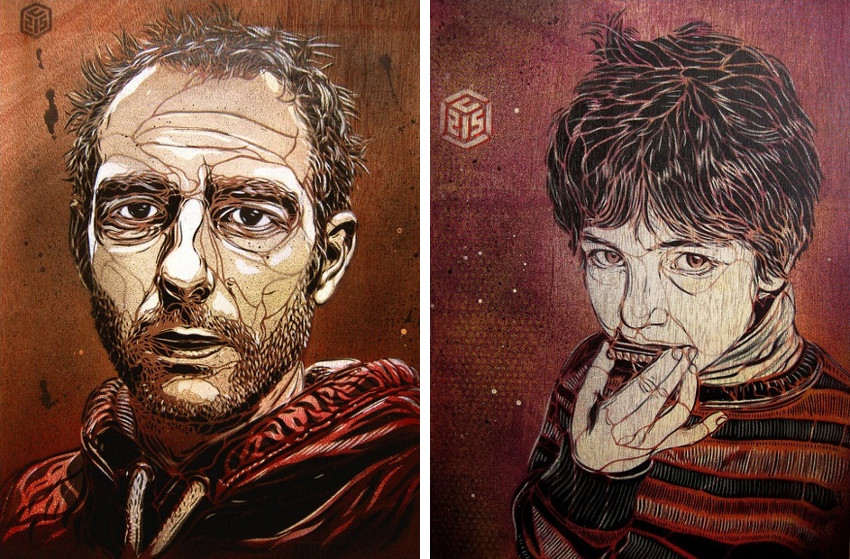 C215's Stencil Graffiti
Each of his stencils has its own story, and most of them come from his very own pictures. His primary medium for art is stencil graffiti or street art. In fact, his collection of works is so massive, primarily because he cuts stencils and paints almost every day. In October 2014, C215 visited Valletta, Malta, because of his interest in Caravaggio as well as 17th-century religious architecture. He produced various examples of street art on post boxes within the city, but MaltaPost removed the artworks after a few days. Various people have criticized MaltaPost for removing the artworks, including the mayor of Valletta Alexei Dingli. In addition to his street work, C215 also produces commercial artwork for galleries on wood and canvas. C215 has to date done a number of solo gallery shows to promote his work.
Shepard Fairey said about him:
"C215's art captures a light, depth, and humanity that is difficult, and rare, using stencils, his chosen medium. Stencils tend to flatten images and make them static, but C215 has developed a style of illustrating and stenciling that yields an impressionistic illumination of his subject's character. Even though his technique is meticulously refined, C215's work transcends the formal and seems to get to the core of compassion and belief in the human spirit. Encountering C215's pieces on the street always makes me happy."
Each of the stencil pieces has its own story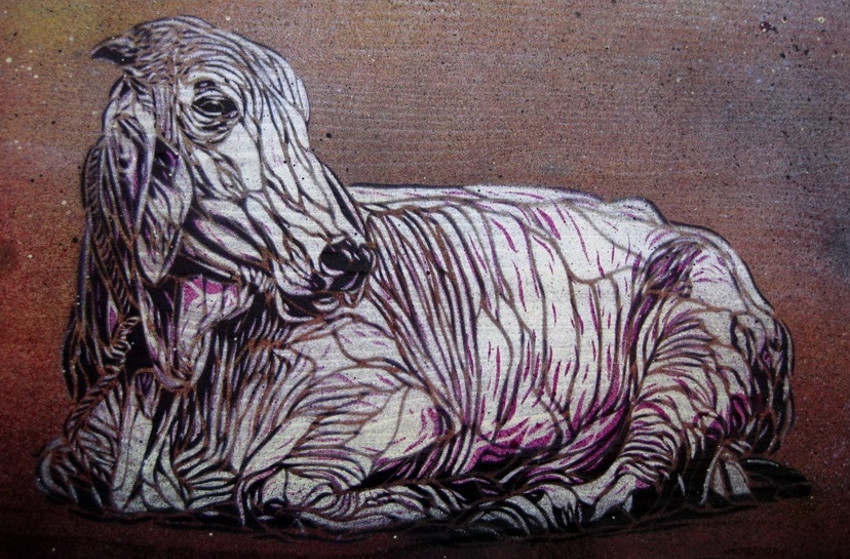 Choice of Background
Although C215 has been writing and publishing poetry separately, the artist never adds text to his stencils, in order to give the viewer the full possibility of the interpretation. In his choosing of the backgrounds, layers of random, yet well selected found objects speak of the passing time, with an outcome that is both aesthetic and meaningful. His elaborate stencils - if outside a gallery - appear in the streets of various cities all over the globe, such as New Delhi, London, Istanbul, Fes, Rome, Barcelona, and Paris. Lighting up the urban spaces, they decorate; every stencil has a reason to exist in its specific, well-thought of place and all his pieces are hand cut and sprayed originals with a mix of found objects.
He is represented by Vertical Gallery, Artstübli, iDroom, Azart Gallery, 999Contemporary, GCA Gallery, We Art Partners and Hang-Up Gallery London.
C215 lives and works in Paris.
Featured image photo credits Claire Boucher.