Cacao Rocks, born in 1985, in Athens, is a Greece street artist who has developed his own distinctive and vibrant style of working. Raised by a French mother and a Greek father, Cacao Rocks grew up near the harbor of Piraeus.
First Prize in Graffiti Contest Held by Greenpeace
At the age of 12, Cacao Rocks moved to the island of Corfu where he spent his adolescence. Back in 1999, he was influenced by hip-hop and skateboard culture, as well as by the surroundings of the island, which led him to discover his passion and talent for art, so he started experimenting with graffiti. At the same time, Cacao Rocks participated in a graffiti contest, held by Greenpeace in Corfu, and won the first prize. From that moment until 2003, Cacao Rocks was devoted to the art of graffiti, creating numerous graffiti pieces and lettering by using spray cans.
Interrail Trip around Europe
In 2004 Cacao Rocks moved back to city where he was born, to study French Literature in the Philosophy School of Athens. Due to the fact he had to be dedicated to his studies, Cacao Rocks decided to take a break in the street art, and to construct sculptures made off polyurethane, wool, wood and found objects. An Interrail trip around Europe gave him the urge to carry on as an urban artist. Mostly inspired by the European scene, Cacao Rocks started doing street art again. Because of the lack of resources, his materials were quiet different than earlier. He used duck tapes and neglected objects found in the streets in order to form installations and sculptures.
Cacao Rock's Video Art
A triggering event happened in 2009. A person very close to Cacao Rocks gave him a camera as a present, and that was the reason he started to experiment with video art. In 2011, one of Cacao Rocks's projects won the first prize in the National Film Festival Shoot It, and Cacao was rewarded with a scholarship in Focus school of art, video and photography. Finding himself in a very productive period, artist started painting all over the city, using spray cans as a media. Cacao Rocks created a blog in which he publishes drawings everyday in order to make a whole year calendar.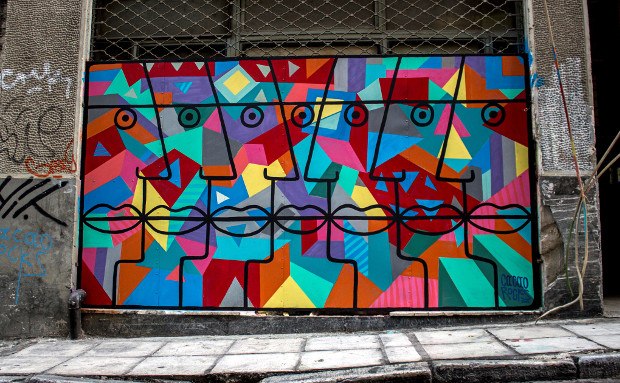 Exhibitions at Benaki Museum and Onassis Art Foundation
Cacao Rocks has exhibited his work in galleries and museums in Anthens, including Benaki Museum and Onassis Art Foundation, as well as in the UK, and Italy, among others. He has participated in many street art and graffiti festivals in Greece and abroad.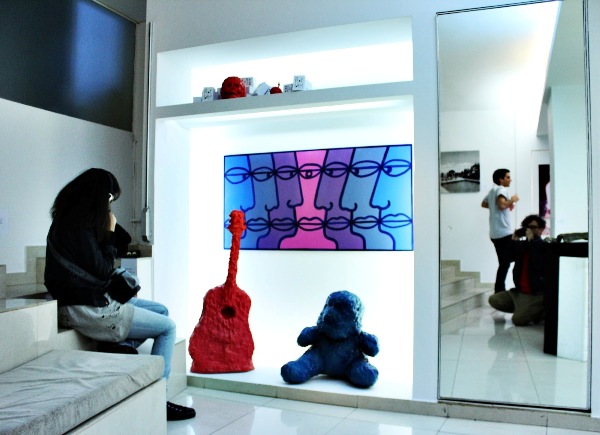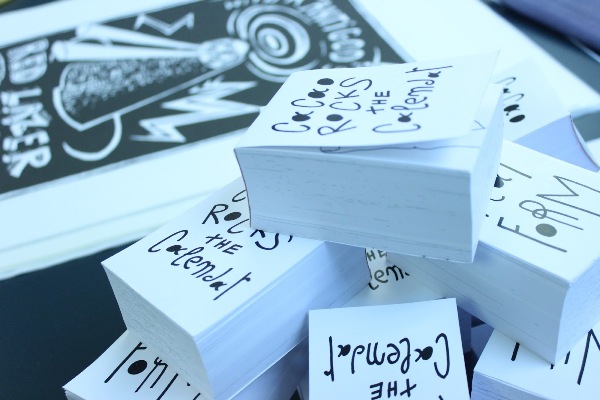 Additionaly, international media were closely interested in his work, including New York Times, Reuters, the Huffington Post, French TV chanel France 3 and German TV Das Erste.
Cacao Rocks lives and works in Athens, Greece.