Driven by urban chaos and nature, VCalvento, also known as Valdinei Calvento Junior, is a Brazilian contemporary artist working as a graphic designer, illustrator, and painter. Like most of his friends back in the 90s, he also ventured out in the city, painting streets and empty buildings, just filling the time. He studied Social Communication at Faculdade Unicsul. VCalvento started a crew called the Alternative Conscience and began making zines and various audiovisual materials. One of the videos, entitled Garoto Xis, won the first prize in the experimental category of Gramado Cine Vídeo Festival. Without formal art education, the artist always thought that art would make him understand the world around.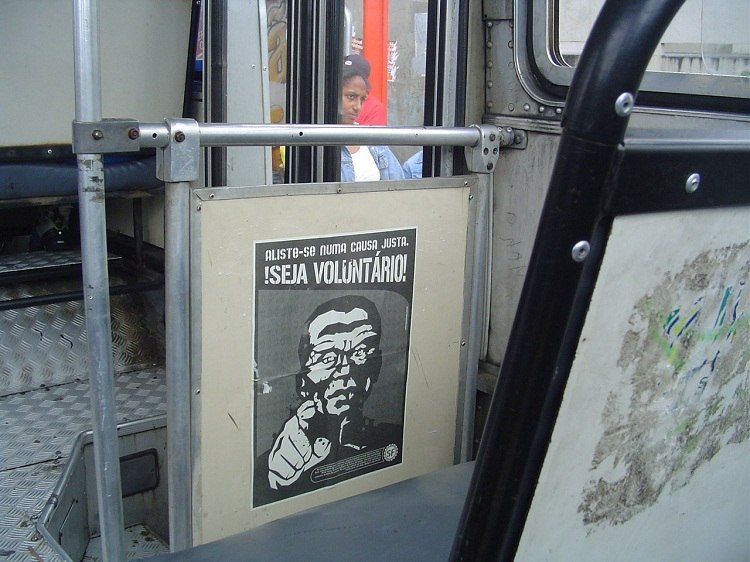 VCalvento - Important Works and Series
He did illustrations for Cia.Hering, Cavalera, and Forum. Parallel to working with these brands, he devoted himself to his original work in his free time, creating poster campaigns such as "Smile, you are being manipulated", "Enlist in a just cause! Be a volunteer!", and "Cultivate new thoughts". In 2009, he began participating in São Paulo Critical Mass, a cyclist social movement, and creating works such like his iconic "Rain Power" and "Sunflower cyclist" stencil, as well your vinyl sign campaign called "Som nalização" about cars that share roads with cyclists. His interest in the world of cycling resulted in 2012 Cicloamazonia expedition through Amazon Rainforest, when Valdinei VCalvento Junior rode a bike for a month and a half, drew and took photos, documenting the devastation of the Rainforest. His solo exhibitions include the 2008 Desobedeça os homens, confie na natureza! At ABRA in São Paulo, and the 2014 Bicicleta: Para além da mobilidade (Bicycle: Beyond Mobility) at Las Magrelas in São Paulo. VCalvento emphasizes the significance of the earlier one, stating that it "was very special because was from there that I was sure my work could make a difference."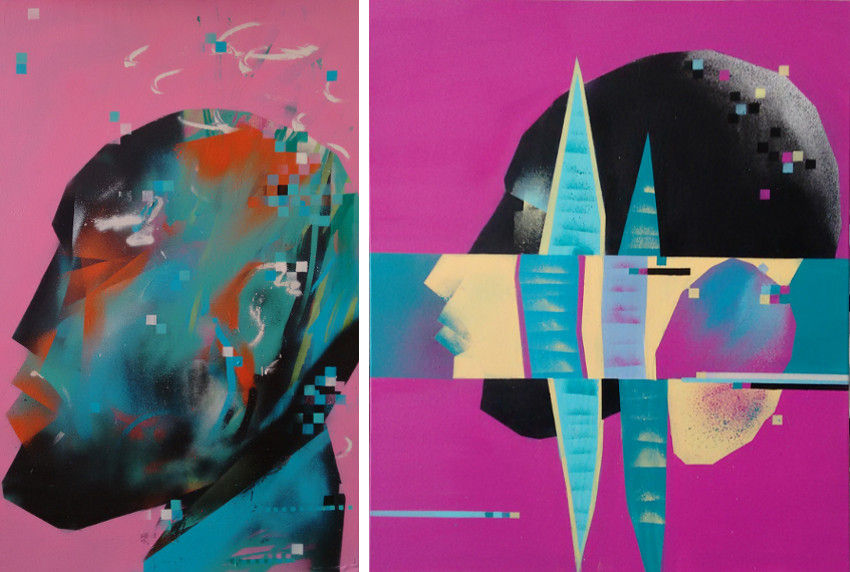 Inspirations and Style – the Art of VCalvento
VCalvento feels especially influenced by music and cultural movements, with both of those having the power of showing us other ways of living and thinking. "In music, Nina Simone, Bob Marley, Gilberto Gil, and Tom Zé, made a huge difference in my way of seeing the world." His greatest inspiration is, however, the "sense of freedom that only my art can give to me". In terms of technique, the main characteristic of VCalvento's work is the fact that he uses spray cans almost like a carving tool. This approach gives his paintings a sculptural aspect he very much enjoys in. With chaotic creative process (one needs to be chaotic if describing contemporary chaos is his goal), the artist usually uses his work as a way to help people in understanding issues that are very important to the present day. Themes like respect, racism, a bicycle as a tool to transform our point of view of the city spaces – elaborated through his art, could make a difference. In VCalvento's own words: "I think art can change conservative thoughts."
VCalvento focuses his art on themes such as respect and racism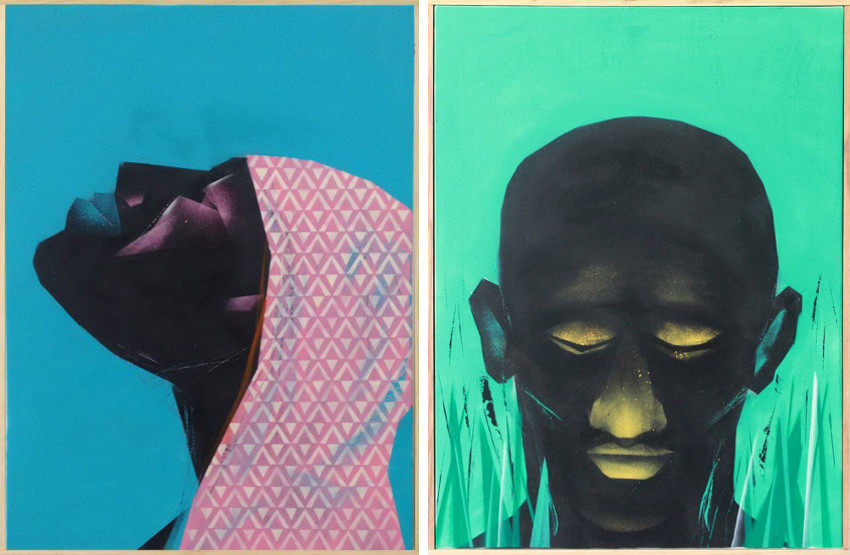 Messages and Plans for the Future
With clear topics and powerful messages, VCalvento is adamant and tireless in his quest to break down cultural barriers and mental borders, fueling changes in order to reach a better life for everyone. The others walk the similar path, and he's always trying to find new friends. In 2014, the artist started his own atelier and shifted his focus towards fine art, and in 2015, he collaborated with Onitsuka Tiger, one of the oldest shoe companies in Japan. VCalvento's plans for the future - "keep painting, studying, and making friends".
VCalvento lives and works in São Paulo, Brazil.
Featured image: VCalvento in his studio
All images courtesy of the artist