Cara To, better known as Caratoes, is a Belgium-born illustrator and contemporary artist who lives and works in Hong Kong.
In her work, she fuses mind-blowing neons with flowing, tenuous linework that have a hypnotic gestural quality.
She sees herself more as a space designer, making up inimitable pieces that increase the beauty and serenity of the place and tend to deliver a precise message.
Mural by Caratoes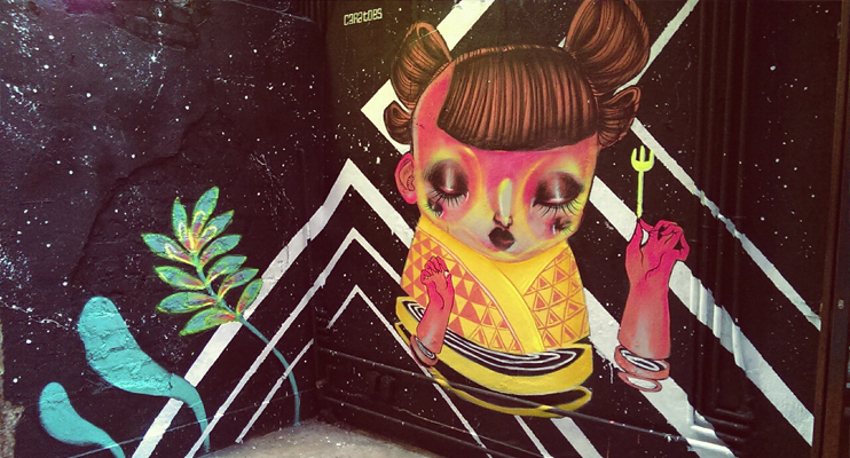 Caratoes was born to Hong Kong parents in Zottegem, a tiny village near Ghent, a port city in northwest Belgium. She moved to Amsterdam immediately upon graduating from university in Game Design.
In the Netherlands' capital Caratoes worked as a 3d artist at a post-production house and later at the advertising agency, Wieden & Kennedy. She started her street painting on the streets of Amsterdam in the summer of 2011.
Recent Work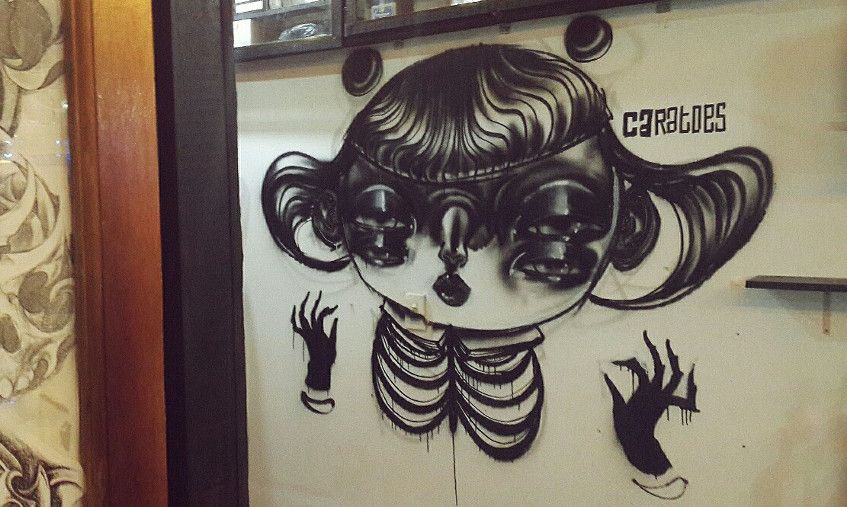 Several years later she decided to move to Hong Kong to discover her roots and ended up staying developing an artistic style – bold with lines, movement and shadow – that led to shows and commissions for clients such as Four Seasons Hotel, Nike, DC shoes, UBS and Absolut Vodka, among others.
Her work has been exhibited worldwide including Italy, the United States, and Singapore.
Caratoes is represented by 999Contemporary in Rome, Italy.
Mural for Absolut Vodka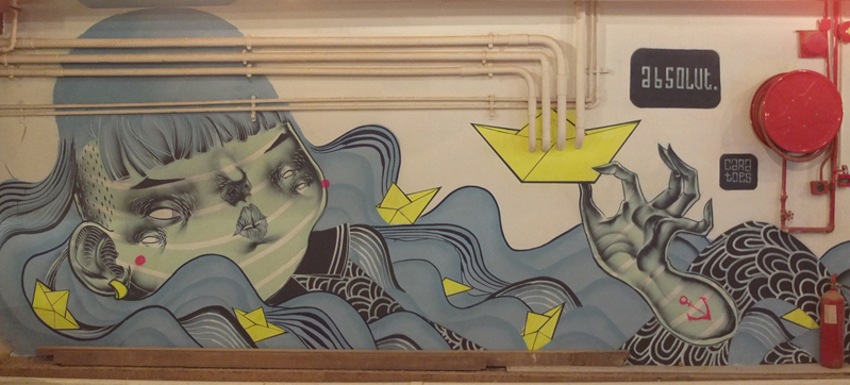 Caratoes is based in Hong Kong.
All images copyright © the artist