Carl Melegari is a painter, born in North Wales, United Kingdom, in 1959. He has Italian heritage. Melegari is known for his semi-abstract paintings of human figures and landscapes.
The artist earned his degree in Illustration in 1981 in Bristol. He was an illustrator for more than thirty years, and worked with various agents and clients. His works were featured in the magazines and books, such as Macuser, Digital Photographer, the Big Book of Fashion, Novum, Fashionize/ Happy Books, and Pixel Surgeons/ Mitchell Beazley.
Landscape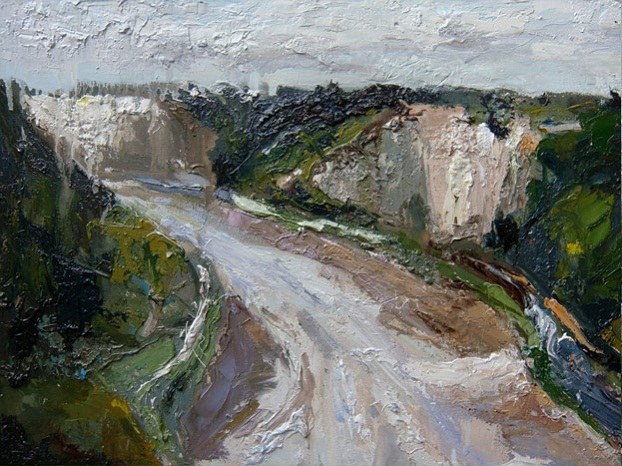 Carl Melegari's Painting
His paintings explore the human figure and landscape. The painter's fascination with the versatility of oil paint investigates the physicality of the medium and the way it evokes life when combined with the density of pigment. The medium is as important to Carl Melegari as the subject, he relentlessly accumulates and scrapes back the paint, attacking the canvas and revealing the figure through the layers of paint. He creates a non-figurative feeling and the sense of isolation by using a monochromatic palette.
Melegari's works are influenced by sculptures by Manuel Neri and colorists, such as Morandi. He likes working in oil paint due to its versatility.
Human Figures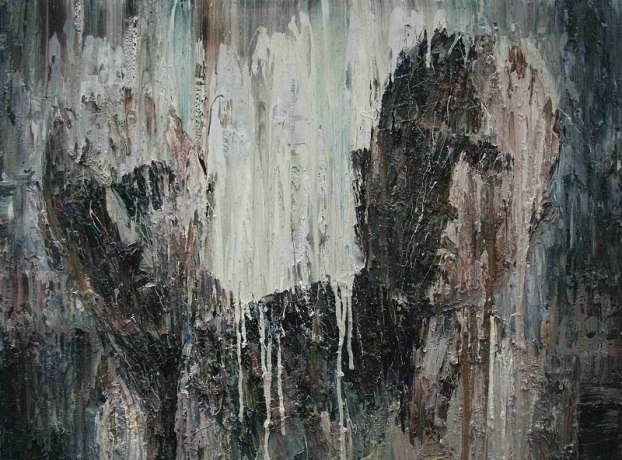 The artist has exhibited his works in the United Kingdom, and abroad, in the United States, Hong Kong, Canada, Italy, France, Belgium, and Singapore.
His oil painting Fairy Glen is featured in Wales's national collection of The National Library of Wales, Aberystwyth.
Melegari is a lecturer at Swansea College of Art at The University of Wales Trinity Saint David. When he is not lecturing, he is occupied by painting. His academic interests also include photography, life drawing, the history of illustration and visual studies.
Urban Landscape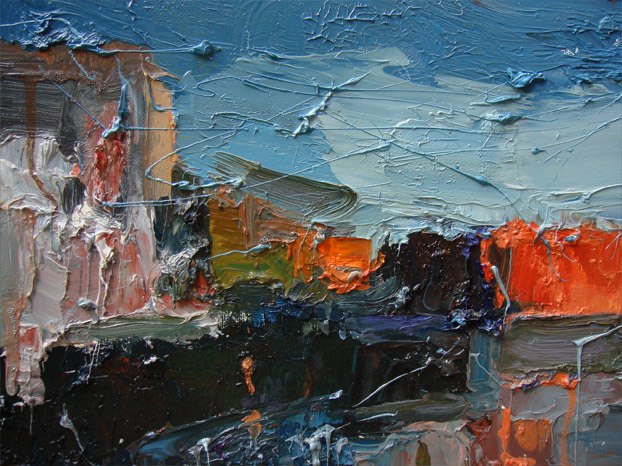 Carl Melegari lives and works in Bristol, England.
All images copyright © the artist