Speaking the visual language that simultaneously affects conscious and subconscious, Carlos Orive developed a method he calls "pigmentography", which represents the distinctive mixture of photography, painting and computer manipulation. Using the technology as a link between the different mediums, he connects the digital camera, scanner, printer, digital pen and tablet with traditional techniques of painting and photography. Inspired by the Informal art of the Spanish painters, as Tapies, Saura and Chillida, Orive brings his personal concept, emphasizing the man as the main protagonist of his artwork.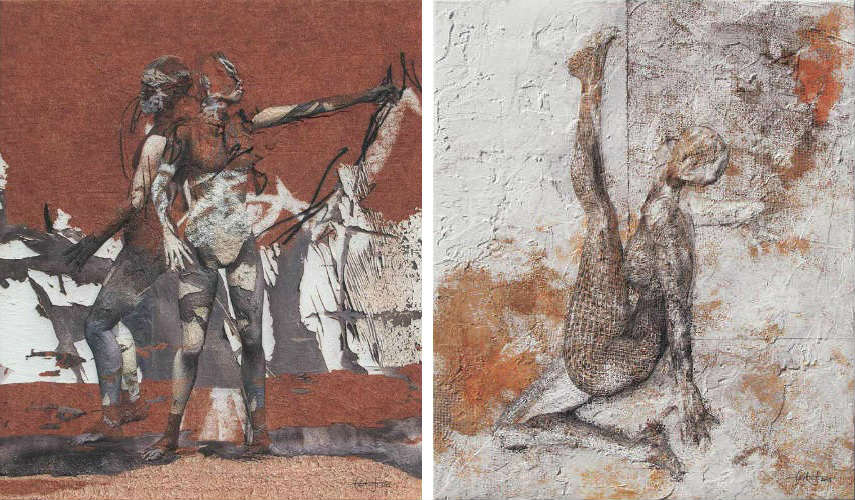 Education and Artistic Inovation
Born in Madrid in 1966, he discovered photography at the age of 12 in a workshop at school. He earned a degree in photography at the University of Madrid. Besides his artistic activities, Orive is a respected teacher, awarded many times from different Spanish institutions. His work has been exhibited in numerous shows throughout Spain, France, Holland, Sweden, Germany, Belgium and the United States. His powerful and dynamic art displays the masterful fusion of mediums, creating lyrical narratives that leave the impression of multi-dimensionality. Although derived from modernity, his almost brutal and molten-like images appear ancient, as if they were made of earth's crust.
His almost brutal and molten-like images appear ancient, as if they were made of earth's crust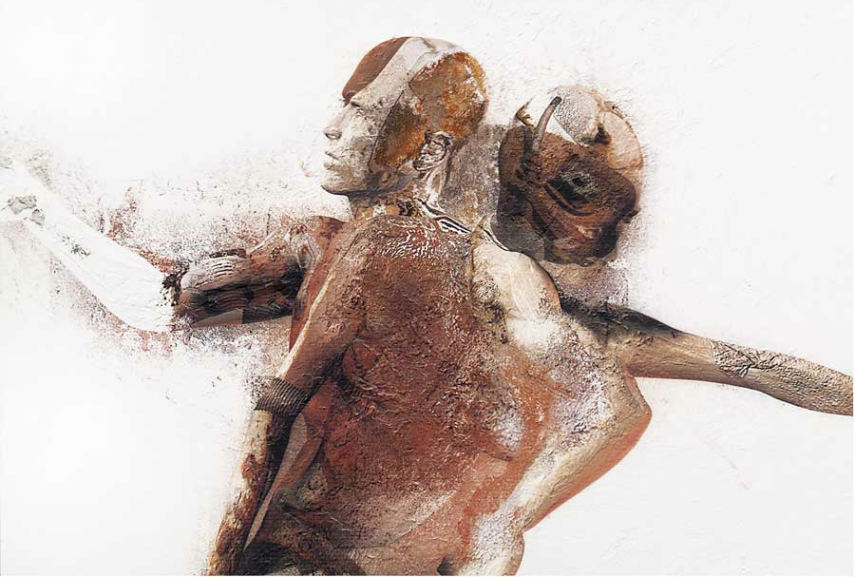 Synchronization of Visual Perception
Moved by imagination, his paintings affect both conscious and subconscious. Possessing the talent and skill and sharp intellect besides, Orive merges spiritual and subliminal realms with the pragmatic and temporal in one whole that he calls "synchronization or trance of visual perception". He considers the artist's obligation to create and transform the perception by revealing the inner realm of the human psyche, envisaging the value of his work determined by the particles of its construction.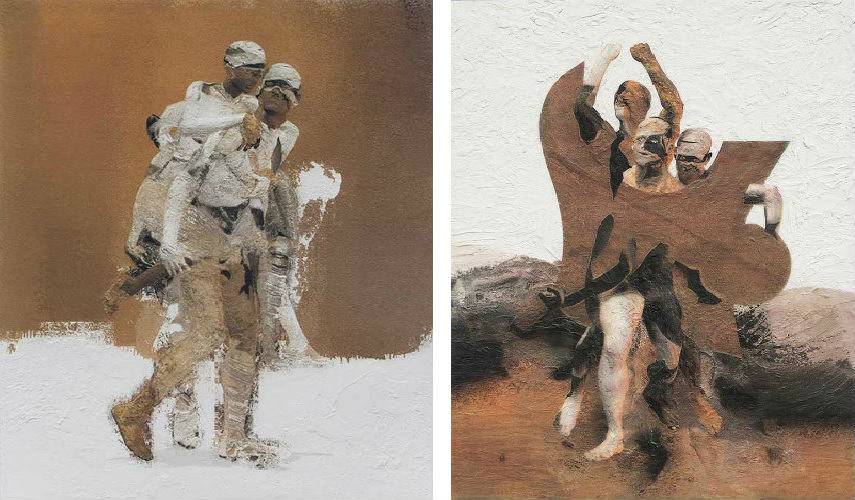 Inventor of "Pigmentography"
In his personal creative path, Orive uses superimposing, fragments and alteration of images, questioning the definition of the human being in the background. His invention of "pigmentography", an effective fusion of different mediums and techniques, put him onto the prominent place among the new generation of artists. Considering numerous factors that must be valued in art, he thinks that creative ratio is not directly proportional to technology. Discovering and constantly improving new approaches, Orive strives to make his art live beyond the artist himself.
Carlos Orive lives and works in Madrid, Spain.
The artist is represented by Galerie Hegeman, Munich.
Featured image: Carlos Orive - Arpeggio (detail)
All images copyright Casart