My quest is for the simplest of pictorial resolutions. This was an answer from a Cuban painter Carmen Herrera when she was asked to explain what drives her art from within. This master of terse lines and contrasting chromatic planes finds the core of her painting within the formal simplicity and a striking sense of color. Herrera's life and career were a long journey filled with adventure and creative development. She exhibited alongside Theo van Doesburg, Max Bill and Piet Mondrian, as well as a younger generation of Latin American authors, such as members of the Venezuelan Los Disidentes, Brazilian Concretists and the Argentinian Grupo Madi[1]. This one hundred and one years old artist's work can also be connected with the painters from the US school such as Barnett Newman, Leon Polk Smith and Ellsworth Kelly, at least on a conceptual level.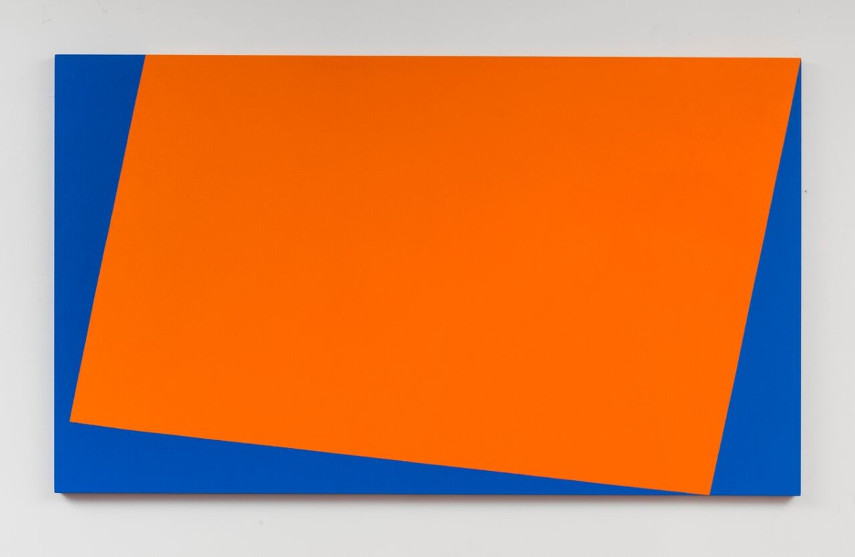 Choosing Paris over New York City
Carmen Herrera was born during the year of 1915, in Havana, Cuba's capital city. She was one of seven children of her family. Her father was a successful journalist and one of the founding editors of the newspaper El Mundo, a magazine fo which Carmen's mother worked as well. After entering her teens, young Herrera moved frequently throughout the 1930s and 1940s, visiting many world centers, traveling and living in France, Cuba and the United States of America. During that time, she studied architecture in Havana and dreamed of projecting impressive building when she enters adulthood. In 1939, she met an English professor named Jesse Loewenthal when he was visiting from Cuba. The two fell in love and married rather quickly, after which Carmen Herrera moved to New York, abandoning her degree course and dreams of becoming an architect. Instead, the young painter studied at the Art Students League in New York City. During the late 1940s, abstract expressionism was blooming and literally transformed the Big Apple into an art metropolis. However, despite the fact Herrera was an aspiring painter and all the opportunities that the current location could offer her, she decided to move to the post-war torn France. She settled in Paris and became a part of the creative rebuilding era, during which she was able to find her own expressive style. Carmen got to know the young painters from the famed Salon des Réalités Nouvelles, an art collective that was striving to challenge the traditions of the art scene and impose their own avant-garde concepts to the scene. After one of Salon des Réalités Nouvelles' exhibitions, Herrera concluded that her compositions simply have too many elements within them and that she must search for more simplicity. This will eventually prove to be a pivotal moment of her long career that will define all of her future pieces.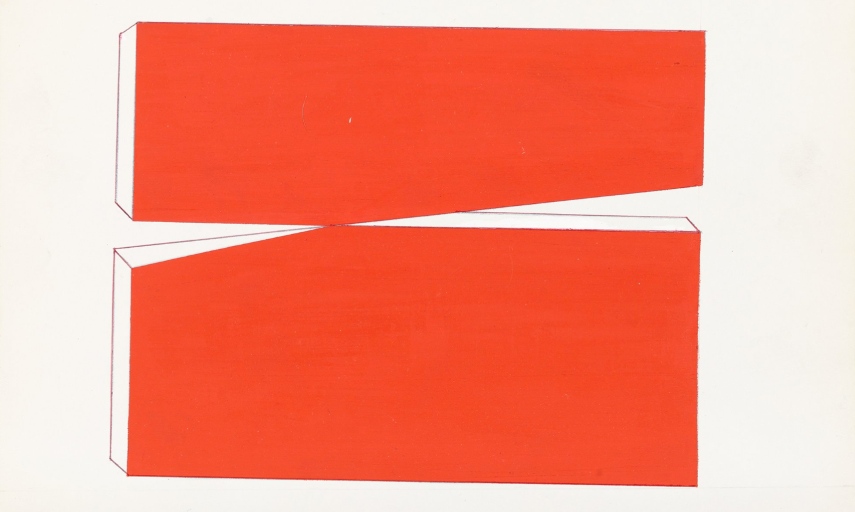 The Re-Discovery of Carmen Herrera
Since that key moment in Salon des Réalités Nouvelles, Herrera's art was all about shapes and color from then on. Furthermore, Carmen desired to investigate how such simple elements can relate and correspond with one another. In 1954, the minimalistic painter saw enough of France and wanted to return to her husband. Herrera settled in her home in New York the same year and was a part of the scene constantly. However, she was only an observer and a familiar face, never presenting her own works to the wider public for some reason. As the decades were passing by, literally everyone who knew her talent died and Carmen's art was forgotten in accordance with her wishes. She painted alone in her studio and did not desire fame for most of her mature life, only wanting to develop her purification process further. Luckily for the public, this all changed in the year of 2004 when her friend attended a dinner with Frederico Sève, the owner of the Latin Collector Gallery in Manhattan[2]. After hearing about Herrera's life and work, Sève immediately decided to include the Cuban painter's pieces in his gallery. The 2004 re-discovery of Carmen Herrera was an instant shock wave for the worldwide scene as her brilliance was finally brought to light after all the decades and the public realized just how much she must have influenced the Minimalistic movement. Since her work remained unknown for som many years, Herrera's career managed to add many noteworthy chapters to the development of contemporary art. Fortunately, Carmen's art is now finally and rightfully considered to be an important milestone in the evolution of the Geometric Minimalism movement. Whitney Museum of American Art in New York was especially interested in her paintings, holding at least one exhibition of Herrera's work annually to date. Soon, her paintings were a part of many galleries around the world and every painting she authored found a home either in Paris, London or in the aforementioned Whitney Museum. Her fascinating life story became an instant magnet for her exhibitions, while the unique circumstances of Herrera's paintings were crowned with a 2014 documentary film by a famous director Alison Klayman, titled appropriately as The 100 Years Show.
Over the course of her extremely long career, Carmen Herrera went through a drawn out process of compositional purification and elemental simplification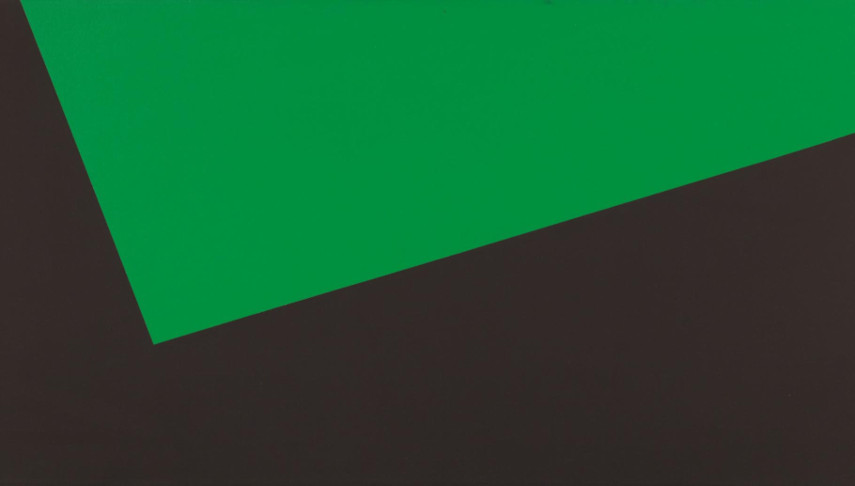 An Unbelievable Story
Observing this one hundred and one years old artist's work is simply astonishing, especially when you consider that her pieces have been in hiding for at least five decades prior to 2004. Carmen Herrera is able to simultaneously create harmony, asymmetry and an endless diversity of movements, rhythms and spatial tensions across her canvases by using nothing more than the most inconspicuous application of paint. This artist ultimately managed to do what she desired for the majority of her life - to achieve the perfect purification and remove everything nonessential from her visual vocabulary[3]. And as a reward for such an impressive achievement, Carmen Herrera's name will go down in art history and her quiet but steady work will forever by a perfect example of a cross-cultural dialogue within the international history of modernist abstraction.
Carmen Herrera lives and works in New York, United States.
References:
Steve, S., Latin American an Caribbean Artists of the Modern Era, McFarland and Company Inc, 2003
Miller, D., Carmen Herrera: Lines of Sight, The Whitney Museum of American Art, 2016
Julia, C., Julia, J., Carmen Herrera, Ikon Gallery Ltd, 2009
Featured image: Carmen Herrera - The artist in her New York studio - Image via netdna.com
All images used for illustrative purposes only.