Carole Feuerman is an American sculptor whose breathtaking life-like sculptures won her a prestigious place of a pioneering figure in the world of hyperrealist sculpture. This style emerged in the 70s along with the photorealist painting. Together with her fellow artists Duane Hanson and John De Andrea, Feuerman was one of the three chief artists in making works that portray their models very precisely. In addition to their astounding, hard to believe precision, Feuerman's pieces possess a subtle natural beauty, grace, elegance and an undeniable feel of inner peace.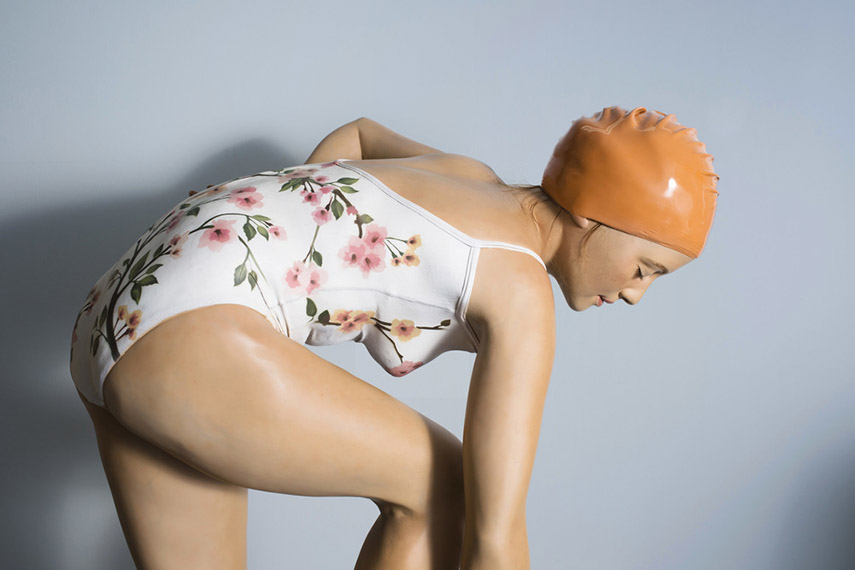 Sculpting Processes and Materials
When it comes to Feuerman's artistic processes and materials, she works with bronze, marble, and resin. She transforms these materials, so they change their state from solid to liquid and vice versa. The look of each specific sculpture depends on Feuerman's understanding of various materials and their properties. She is inspired by the basic elements, air, water, fire, and earth, so she casts bronze spheres of the earth, bronze figures of the Greek god of fire, or human figures floating on air or water. Feuerman's sculptural tradition is rooted in the second Century bronze and marble busts of Roman eminent personalities. She does a lot of sketches and life drawing prior to sculpting, but once she gets down to work, she uses direct casting instead of three-dimensional models. She renders the details of her models, such as teeth, nails, pores, and wrinkles extremely meticulously, to give the viewer the impression of a real human being. In addition to her main pieces in bronze and marble, she also creates resin works which express various aspects of her own life but also the human condition in general. Even though she's a well-recognized sculptor, Feuerman experiments with new media as well, combining her sculptural works with videos and projections.
Feuerman's works with bronze, marble, resin, and new media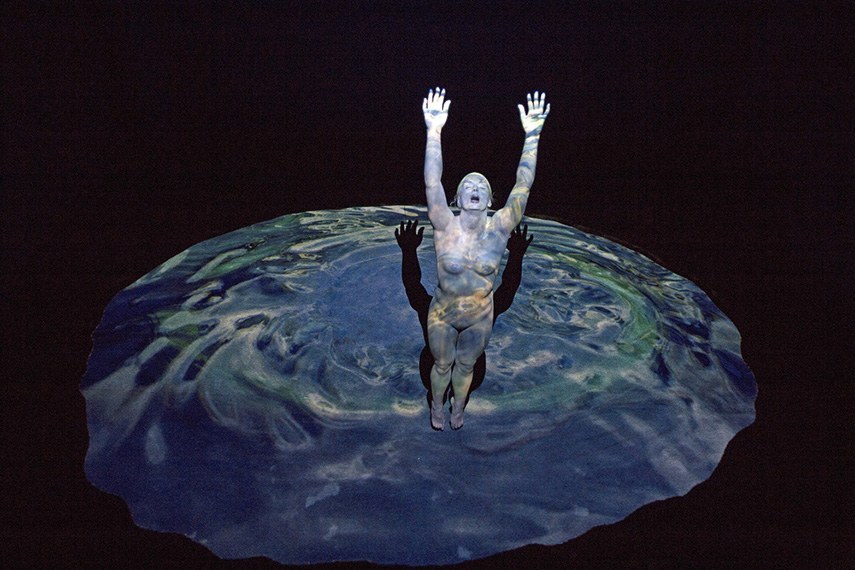 Important Themes and Projects
The most frequent topic of Feuerman's pieces is water and the way us humans experience water. Her swimmers seem serene, enjoying the experience of floating or holding onto a giant ball. Her other major creations represent the female figures engaged in various sports, such as gymnastic, running or yoga. All of them display a strong impression of well-being, health, and calming self-awareness. At the same time, each of her sculpture explores realism, sexuality, and reality.The majority of her works are portraying women of all races and skin colors as strong and active, which is emphasizing the idea of the global emancipation of women.
Feuerman's pieces display an impression of well-being and self-awareness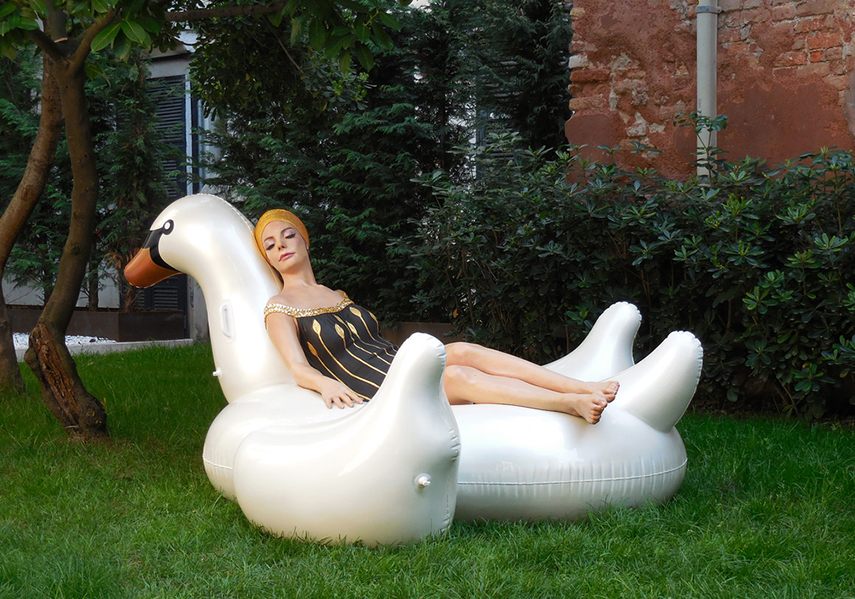 Prolific International Career
Feuerman's successful career lasts over four decades and her work has been featured in five major museum retrospectives. Her amazing artworks have been exhibited worldwide - In Italy, she participated in Venice Biennale four times, while In Asia, she has shown her pieces in Harbour City in Hong Kong, The National Museum of China in Shanghai and the Daejeon Museum and Suwon Museums in Korea. Outside of galleries and museums, her sculptures have appeared in many outdoor venues, such as Petrosino Square in New York City and the Frederik Meijer Sculpture Gardens in Grand Rapids, Michigan. One of her most famous pieces, called The Golden Mean is placed in Riverfront Green Park near the Hudson River in NY. In 2011, Feuerman has founded the Carole A. Feuerman Sculpture Foundation in order to promote the global interest and passion for the arts and to inspire her fellow artists. Her pieces can be also found in many private international collections of eminent people such as the Emperor of Japan, President Hillary Clinton, Norman Brahman, Andrey Molchanov and Malcolm Forbes.
The artist's successful career lasts over four decades
Healing Sense of Tranquility
Feuerman's amazing life-like pieces have been widely appreciated not only because of their technical perfection but also because of the questions of introspection, female well-being and universality they address. According to the artist herself, her work has been created to embody serenity, tranquility, purity, and passion for life and healthy lifestyle. Her projects are also dedicated to the basic elements, such as water, earth, fire, and air, which are, in a way, a celebration of the life itself and the beauty of our mother planet.
The artist is represented by Markowicz Fine Art.
Carole Feuerman lives and works in New York City.
Featured Image: Carole Feuerman and her sculpture Survival of Serena, at Boca Raton Beach Resort in Florida 2008 - image via Wikimedia.org
All other images courtesy of the artist.