Young street artist coming from the UK, Cartrain, is associated with the graffiti scene and collages offering a social commentary on important figures from the realm of politics and arts, such as George Bush, Kim Jong-un and Andy Warhol. His pieces have been appropriated by well-known artists such as Gilbert and George, which makes his work quite controversial. However, the biggest issue related to Cartrain and his work is his dispute with Damien Hirst, who has threatened to take legal steps against the young creator. He later claimed that he dislikes Hirst's work because it reminds him of the fact that he's going to die someday. Once just a small figure in the world of British graffiti, Cartrain moved to the very focus of public attention because of his tongue-in-cheek artwork edition.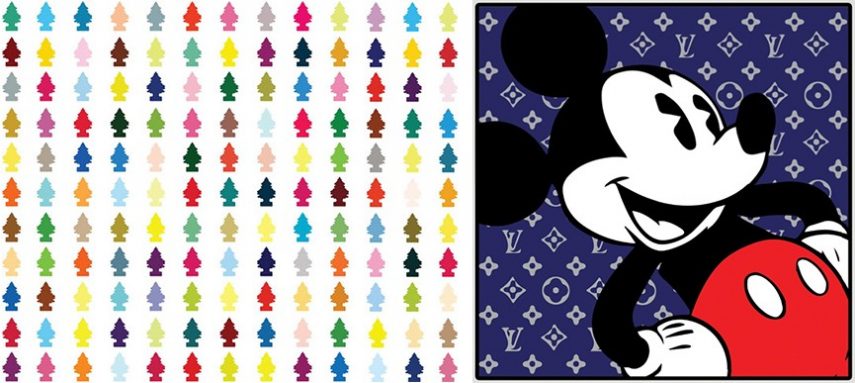 Vicious Comments on Contemporary Culture
Cartrain, who claims that his choice of pseudonym was random, comes from Leytonstone in London. Just like many other urban kids, he started doing graffiti when he was 12. Initially, his graffiti were just small local pieces, but eventually the artist started tagging the back streets in Hackney and later on even central London and neighborhoods of the Houses of Parliament. Due to his recognizable bold and independent style, he established himself quickly. Nowadays, he is one of driving forces behind the thriving street creators of London, famous for his astute social and cultural commentary aiming at mainstream celebrity figures. Trademark themes and motifs in Cartrain's career are his intelligent sense of humor and provocative critique of our society. The value of his collage and screen prints has doubled in the last couple of years, reaching the astonishing popularity among both critiques and worldwide audiences.
Main tools in Cartrain's career are his free minded, intelligent sense of humor and provocative critique of our society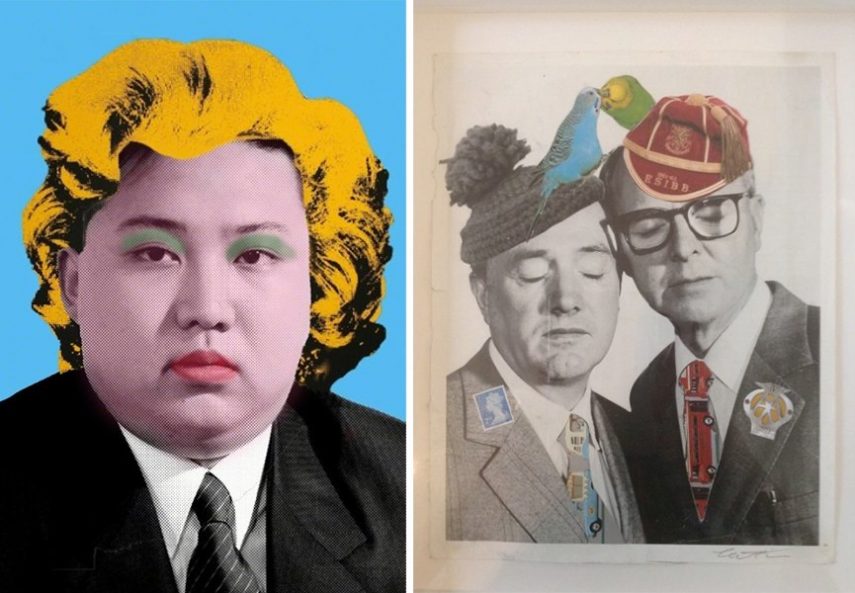 Cartrain Vs Damien Hirst
In 2008, he used the image of Damien Hirst's sculpture For the Love of God, in one of his collages which later got sold on some internet gallery. Hirst consequently demanded that all of his works containing the image of diamond skull should be handed over or destroyed, because of copyright policy. However, this incident didn't prevent the young creator from committing another provocative act and using it to enhance his own popularity – in 2009, he walked into Tate Britain and removed a packet of Faber Castell 1990 Mongol pencils from Damien Hirst's famous installation called Pharmacy. This resulted in Cartrain getting arrested for £500,000 worth of theft, which is considered one of the biggest gallery thefts. However, the Metropolitan police have eventually decided to drop all charges against him and even some prestigious critiques, such as Jonathan Jones of the Guardian, supported young creator throughout his incident with Hirst.
In 2009, the rebellious creative walked into one of Tate Britain's important exhibitions and removed a packet of Faber Castell pencils from Damien Hirst's famous installation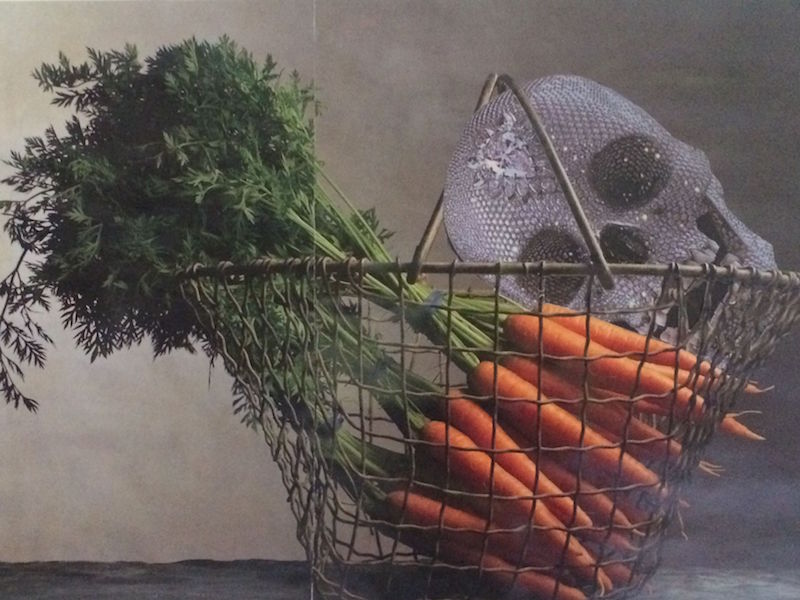 From Streets to Galleries - Independent Thinker
Cartrain's turbulent career has taken him from the back streets of London into prestigious galleries. He's had many solo and group exhibitions starting from 2008 when he had his debut group show in Italy. In 2015, he had a ground-breaking solo exhibition entitled NOT FOR SALE, while in October he's about to participate in Moniker Art Fair. Due to the provocative nature of his work and his public comments, Cartrain has become one of the most popular British urban artists.
He is represented by Imitate Modern Gallery.
Cartrain lives and works in London, UK.
Featured image: Cartrain - Mad Hater (Detail), 2013
All images via Facebook.