Cascione and Lusciov are an artistic duo of multidisciplinary designers who author their fine pieces by utilizing diverse techniques belonging to the worlds of sculpture, design and the craft of goldsmithing. Silvia Cascione and Roman Lusciov teamed up in the year of 2016 when they started their journey of experimenting with different modalities and methods. The reason why this collaboration functions so well is that Silvia and Roman had very different creative expertises during the time they worked separately - however, now that they are an artistic pair, Cascione and Lusciov have managed to make their unique work truly shine via a commonly established language.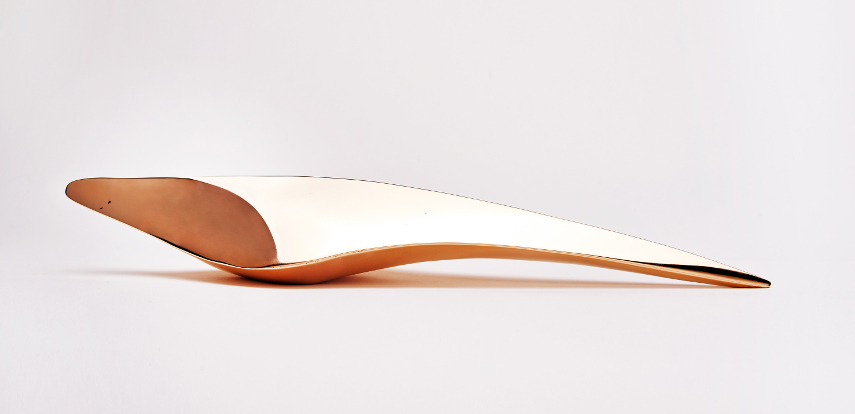 Silvia Cascione and Roman Lusciov
Silvia Cascione was born in Milan, Italy, during the year of 1979. She received a BA in Sculpture from Brera Academy of Fine Arts in 2004, after which she studied Fashion Design at Politecnico di Milano and worked as a fashion designer for famous Italian brands. Silvia also trained in goldsmith's art and wax modeling. On the other hand, Roman Lusciov was born in Izhevsk, Russia, in 1983. He studied at the Vilnius Academy of Arts, Lithuania, before he relocated himself to Milan where Roman graduated from the European Institute of Design in 2006. He subsequently worked in the fields of architecture, as well as industrial and interior design. As it was mentioned above, Silvia Cascione and Roman Lusciov started collaborating in the year of 2016. Almost immediately, Cascione and Lusciov became attracted to the idea of creating art that was completely independent of daily life.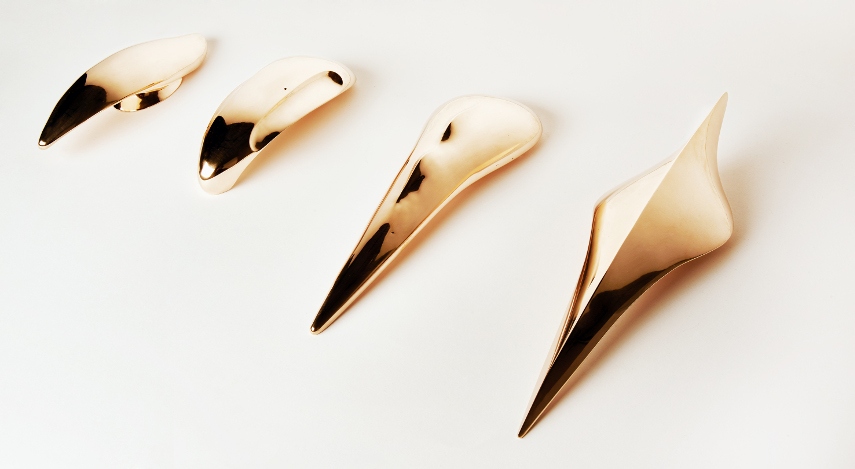 A Well-Combined Artistic Practice
The two artists were and still are heavily influenced by the concepts emerging from movements such as Light & Space, geometric abstraction, Minimalism and Neo-Futurism. However, the scientific concepts of this creative pair is what separates them from their idols - Cascione and Lusciov believe in the evolution and rapid technological advancement with the help of arts, science and technology. In that sense, their art is a vision of the future. Their work is stripped of all the unnecessary elements, a feature that makes their pieces seem slick and pure. However, achiveing this result measnt that Cascione and Lusciov need to spend hours carving, chiseling, sanding, polishing, etc.
A fascinating alliance of art and crafts, the work of Cascione and Lusciov is stripped of all the unnecessary elements and is given a pure shape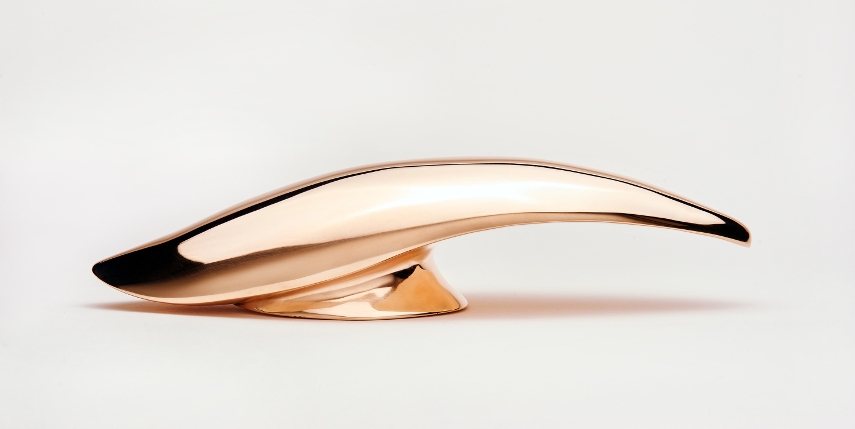 The Future of Cascione and Lusciov
It will be very interesting to see what the future holds for these two artists. Since their complete shift towards art, Cascione and Lusciov have already proven that they belong in the world of contemporary art. It should be kept in mind that their collaboration is still at its beginning and the shaping of its fate is completely up to Roman and Silvia. However, they are immensely talented and possess a strong craft over what they do, so there is no reason to not be enthusiastic and optimistic about their mutual future.
Cascione and Lusciov lives and works in Milan, Italy.
Featured image: Cascione and Lusciov - Photo of the artists - Image courtesy of the artist
All images courtesy of the artist.