A German urban artist native to Frankfurt, Andres Von Chrzanowski (a.k.a. CASE or CASE Maclaim) is a graffiti painter who relies on his highly developed talent to create pieces that combine brilliant photorealism with a strong note of surrealism. This artist primarily uses spray paint as this street art technique enables him to get the most out of his visuals and achieve the level of perfection his incredibly life-like graffiti possess. One of Andres Von Chrzanowski's most common pictorial motifs are the overlaying hands that symbolize unity and power. It should also be noted that CASE is a founding member of the renown East- Germany Maclaim Crew, a group that has been the urban expression's photorealism pioneer for over two decades now.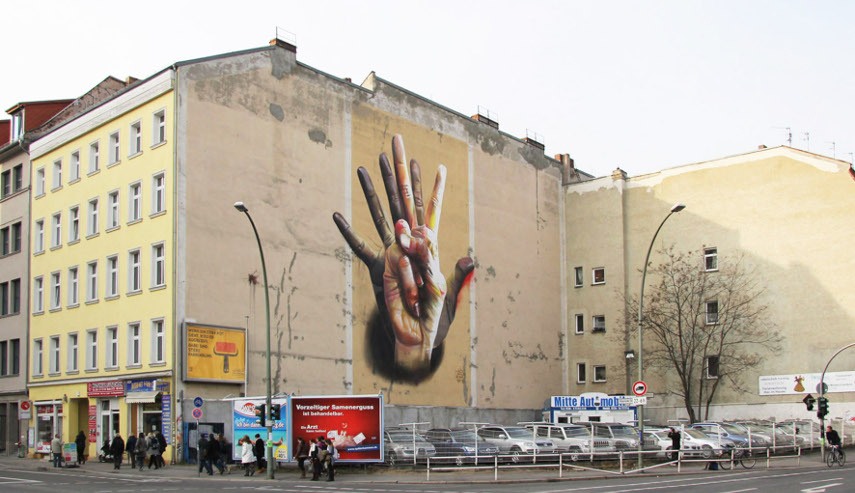 Maclaim Crew - German Graffiti Artists
CASE Maclaim was born in 1979 and was raised in East Germany. He received a diploma in Art Restoration and Conservation at the Erfurt University Of Applied Sciences. Although he worked on his style from the year of 1995 when he started toying around with spray cans, the story of Andres Von Chrzanowski's role in street art truly begins in 1999. Back then, Akut (the male half of the Herakut duo) teamed up with CASE and Rusk so the trio can start collaborating on mutual projects. Two years later, Tasso joined the group and the new street art collaboration came to be known as the Maclaim Crew. This group of young and talented artists went on to build a name for themselves by designing and bringing to life some of the best photorealistic graffiti the world had ever seen. Even back then, as the Maclaim Crew was painting photorealistic images of body forms and portraits, CASE managed to stand out with his personal and surrealistic approach to creating art.
Andres Von Chrzanowski or CASE Maclaim is one of the most innovative German street artists and has been so for years now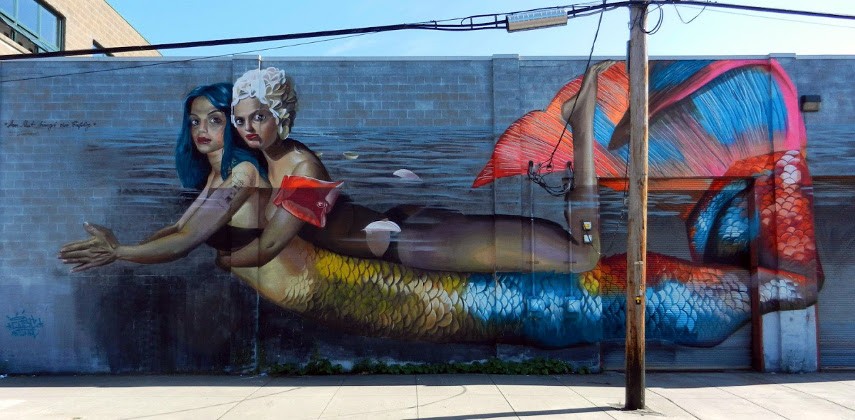 Andres Von Chrzanowski's Practice and Style
CASE made it perfectly clear on many occasions that he rejects the mass-produced century we live in - therefore, he always works hard at making a hand-painted version that is obviously special and next to impossible to copy. His visual vocabulary usually relies on the components of the human body that are abstracted from their origin and are given new narrative, frightful, animalistic or mythic elements. Such a practice enables Andres to re-question many commonly found ideas about humanity, reinforcing them with strange and awe-inspiring images. Such deep concepts and recontextualization are only rivaled by the technical supremacy of this artist. CASE's perfect execution[1] is what underlines the pictorial pureness and high narrative value. One of the most poignant aspects common to all of the CASE's works is the texture of the surfaces he uses. These are painted on a background that is made from pieces of cardboard of various sizes - most of the cardboard comes from the packaging of the spray paint cans and they are held together with glue, staples and tape.
CASE Maclaim relies on a style that combines photorealism with a strong note of surrealism and every art piece he sprays on is highly aware of its symbolism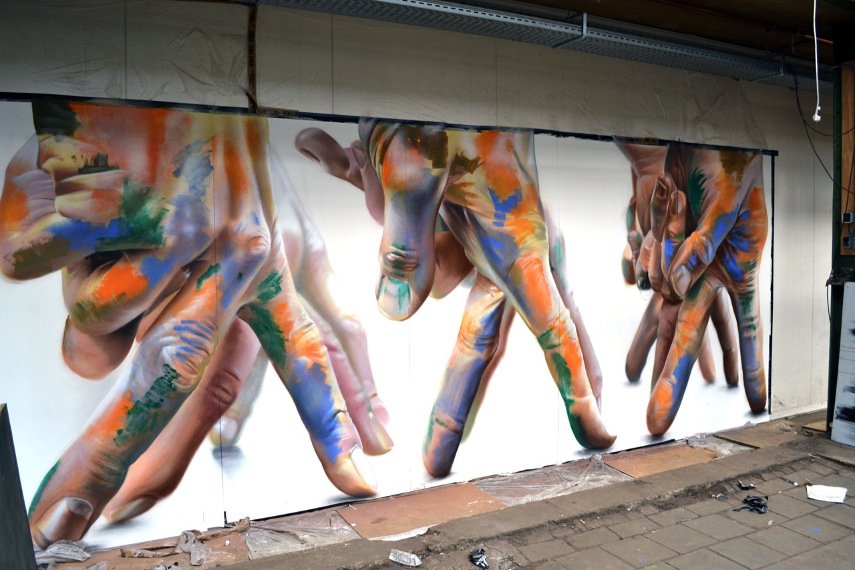 The Street Value of CASE Maclaim and His Art
Very deservedly so, Andres Von Chrzanowski is nowadays widely appreciated as one of the finest photorealistic aerosol authors in the world. He constantly makes creative waves on both the national and international street scene, whilst whole of urban art movement seems to observe every new graffiti he sprays on. Not only are CASE's pieces unique in their subject matter, but they are brought to life through what can easily be called one of the most extraordinary techniques in all of the urban art. Andres Von Chrzanowski traveled to over twenty countries by now, quite literally making his mark in each of them, leaving aerosol pieces that depict a language understood by all us regardless of the geographical location - after all, a hand gesture can tell a thousand words whatever language one observing it speaks.
This artist is represented by Pretty Portal.
Andreas von Chrzanowski lives and works in Frankfurt, Germany.
References:
Chrzanowski, A., Maclaim: Finest Fotorealistic Graffiti, Publikat Verlags- Und Handels Kg(getting Up), 2006
Featured image: CASE Maclaim - Photo of the artist at work - Image via chickenspeak.com
All images used for illustrative purposes only.