Why does photography provide such a good tool for producing provocative art? There are many different theories that try to answer this question. Arguably the best one is that modern provocative art is able of achieving such high levels that it is only suitable for it to use modern techniques, such as photographies and films. One of the most controversial photographers of today's art scene is Catherine Opie. Her artistic beginnings can be traced to the time when she was just a child, back when she first viewed the works of the famous Lewis Hine. And just as he used his camera as a tool for social reform, Opie wanted to do the same - only adapted to struggles and problems of the modern times. Rarely are such serious fields of work like documentary photography able to attract so much attention from toddlers, but in Opie's case, the fire in her heart caused by Lewis's images was never truly put out.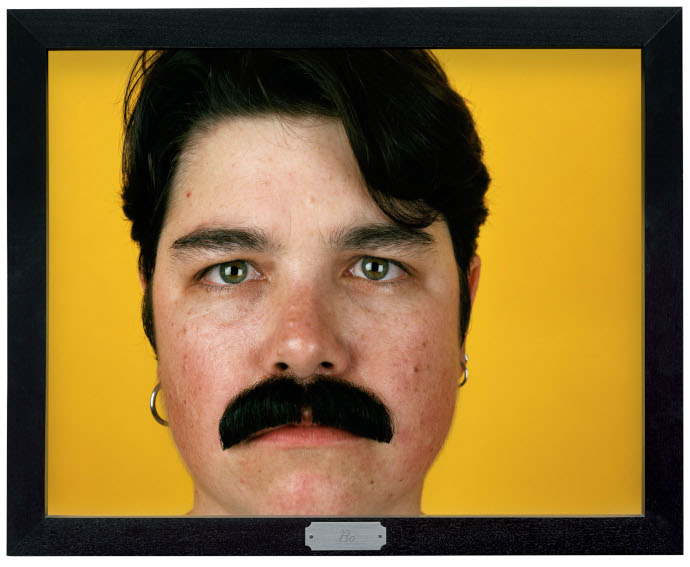 Before She Became Opie We Know
Catherine was born in 1961 in Sandusky, a small town located in the midst of Ohio. When the day of her 9th birthday came, Catherine received a precious gift, something she desired most in the world at the time - she got a brand new Kodak Instamatic camera. Since then, it has been a sensational rarity to catch Opie without a camera in her hands! She was taking pictures of her family, friends and neighborhood regularly until about her 13th birthday when her family decided to move to San Diego on permanent bases. Leaving home was a heartbreaker, but her camera helped Opie to recover from this shock as San Diego was a whole new world for her to explore and photograph. Eventually, she began studying childhood education, but that lasted for only a year - soon she started attending the San Francisco Art Institute. Catherine received her bachelor of fine arts degree in this institution. Later on, she furthered her knowledge by enrolling in the California Institute of the Arts in 1988, where Opie completed a Masters of Fine Arts and added this title to her already impressive biography. Her thesis project Master plan examined the planned communities of Valencia, California, from construction sites and advertisement schemes, to homeowner regulations and the domestic interiors of residents' homes - real detailed work that took over two years to complete and can be viewed as a clue to which direction her future art will take. After finally wrapping up the education section of her life, Catherine moved to Los Angeles. All the while, she never stopped taking pictures, which she fanatically categorized in her home catalogs. Naturally, when she came to LA, the first thing she did was to try and somehow get employed as the only thing she ever really wanted to be - a professional photographer. But, as life often has other unpredicted plans for us, Opie was forced to accept a job as a lab technician at the University of California.
It's easy to see why Opie's photos are so controversial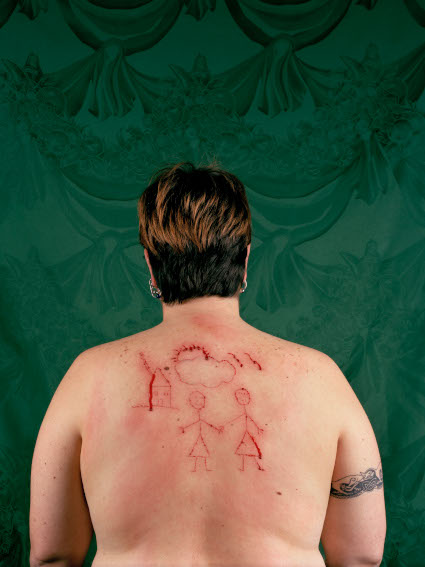 Rise To The Top
While working at a job in which she saw no future whatsoever, Opie needed a way to advance her skills in photography to make sense of her life. She managed to acquire a studio in the backyard of her home in South Central Los Angeles, alongside her companion Julie Burleigh - who was more of a painter then a photographer. And from that day on, Opie's artistic work has been going nowhere but up. It didn't take long before she got a reputation of a fearless photographer who will stop at nothing when trying to prove a point. Although her portfolio did seem similar to the work of Hine, Catherine's photos had a lot different approach to documentary photography. She was always open to new things and concepts, so naturally, we can find many stages in her photography career. But generally, Catharine investigates aspects of alternative communities and groups, such as LGBT members. A common theme in almost all her work is the concept of society and acceptance - this can easily be attributed to the fact Opie is a lesbian and faced many obstacles in life for that lifestyle she chose for herself. As for the genres, Opie mostly concentrates on portraiture and landscape photography which she organizes by placing them in different series. Her work is characterized by a combination of formal concerns, a variety of printing technologies, references to art history, and social/political commentary. Her assertive photos take themes that are usually ignored and silenced by social norms and bring them to the attention of the public eye. This led to many problems back in the day, as more then few people found her takes on homosexual, S/M and erotica themes too provocative. Some man have simply felt offended that Catherine has given a voice to certain social moments in America, which is completely and totally bizarre.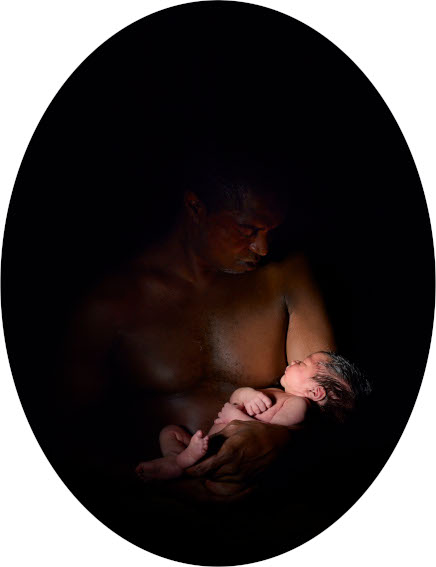 The Opie Way
Opie is also interested how surrounding architecture is able to shape our identities without us even being aware of those changes. She devoted entire series of photos to the exploration of this phenomenon. As was mentioned before, Catherine is quite open to experimentation, so it is only logical that she tried out many different techniques over the years - she has printed photographs using chromochrome, iris prints, Polaroids, silver photogravure etc. She even tested herself in the world of film - in 2011, Catherine teamed up with Lisa Udelson and made the controversial Same Difference, a movie that rocked the public in its core. Opie is also a huge art history buff (after all, she did study this science during her university years), so we are able to see more then few references to her favorite artists in the work she does. For example, the use of bright color backgrounds in portraits references the work of Hans Holbein and the full body frontal portraits can be associated to August Sander. Opie has been awarded on many occasions for the works she made - including the President's Award for Lifetime Achievement from the Women's Caucus for Art (2009); United States Artists Fellowship (2006); Larry Aldrich Award (2004); and the CalArts Alpert Award in the Arts (2003) - and was extensively displayed in numerous solo and group exhibitions. She is currently a professor of photography at the University of California at Los Angeles (UCLA) and - needless to say - she never stops taking photos every step of the way.
Opie often gives support to fellow homosexual photographers, including Glenn Ligon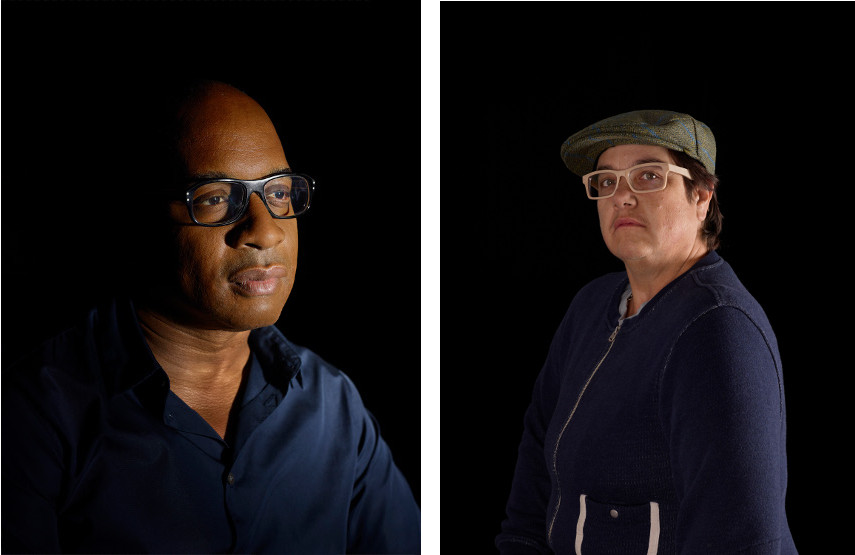 Say NO To Censorship!
What strikes us the most about Opie's photos is the balance between personal and political. Even when she is at her most honestly aggressive creative mood, she never loses her unique coolness and objectivity. This is essential when trying to create documentary photography, but some of the themes Opie covers are simply too close to home for her to always stay controlled and balanced. How she does it is beyond us. It's hard to precisely pinpoint exactly how much importance is in the works of Catherine Opie. When in doubt, simply remember how much resistance she has faced during her career which was based on nothing but the truth and honesty. When such things are welcomed like lambs to the slaughter, it's easy to see that something is ripe in our societies - and it immediately casts a new light on the importance Opie's work possesses. Hopefully, one day people will be able to look at these times and laugh at how ancestors wasted their lives on suppressing other man's happiness. But until that age comes, Opie and her work remain in the first battle lines, waging war courageously.
Catherine Opie lives and works in Los Angeles, California.
Featured Image: Catherine Opie - Photo of the artist - Photo Credits NPR
All images © Catherine Opie, Courtesy Regen Projects, Los Angeles and Lehmann Maupin, New York, Hong Kong, and Seoul