Cendrine Rovini is a French artist known for her drawings, paintings, and mixed media work in soft colors, processing such themes as delicacy and lightness.
Cendrine Rovini's imagery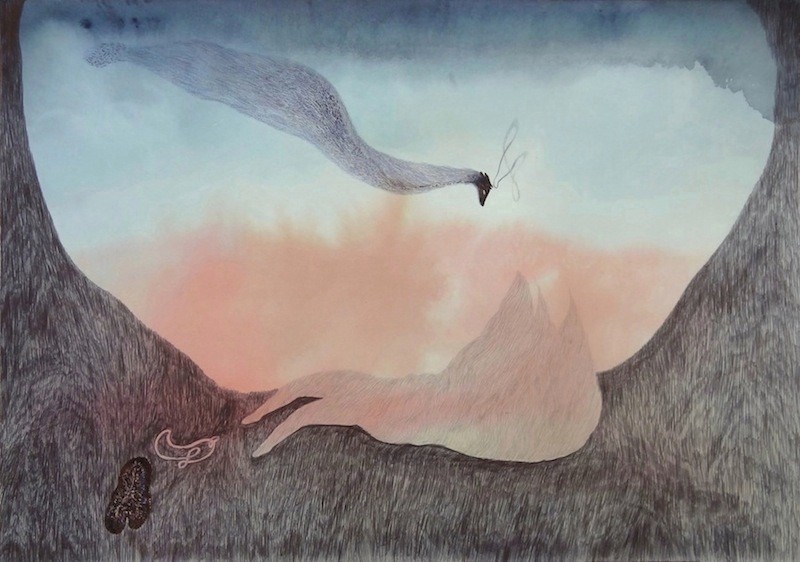 Cendrine was born in Nîmes, the Languedoc-Roussillon region of southern France. Growing up with a father who was a sculptor, developed her specific look at her surroundings and, of course, mastering of various artistic techniques. She never liked school, and she would spend hours and days even in a search for a solitude and peace. Cendrine found out very early that the reading, walking in the countryside and day dreaming are a safe road to those places. Infatuated from her early age with the hills, the vines and the secret places in nature, she sworn that she will live in the mountains of central France once when she is all grown up. In a meanwhile, Cendrine studied the Romance Languages, languages derived from Latin. She even briefly taught Spanish while studied.
"When I was a child I wanted to be a shepherdess. In fact I think I was dreaming about a job that would allow me to stay in contact with my inner world and images."
Today, Cendrine is well known artist, living indeed in the mountains of central France. She works on paper, wood and fabric - creating mixed medias. Rovini also writes and creates beautiful collages. This versatile artist experiments with the photography as well – fascinated by the immediacy of pictures. Being able just to capture one brief moment: a light, a detail, even a gesture is what attracts Cendrine to a camera.
Cendrine's details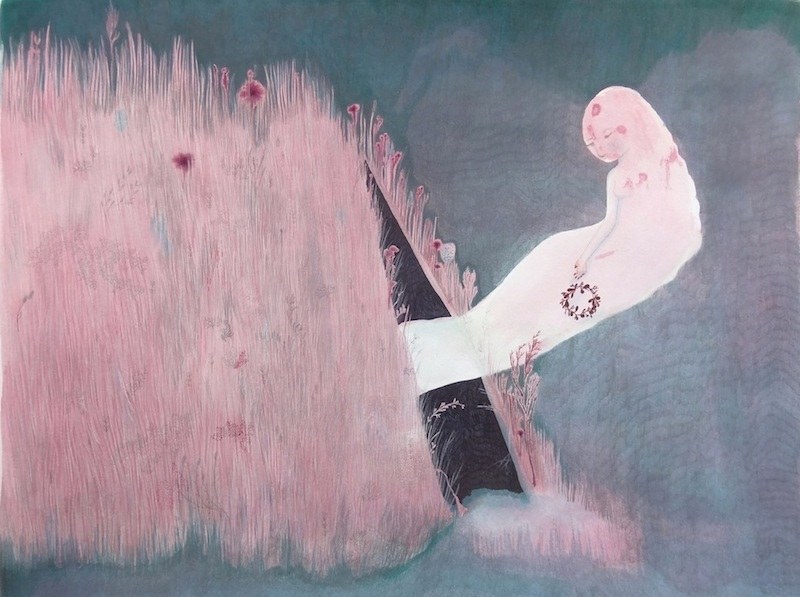 Cendrine likes to work with colored pencils, graphite and watercolor – these are her weapons of choice thanks to its possibility to provide with the lightness and transparency she looks for. She also experiments with thin markers, especially in her most recent pieces.
Cendrine is in love with the aesthetics of the medieval and Renaissance imagery. Its details and strangeness turned out to be very inspiring to this artist. Another source of inspiration, Cendrine found in vintage photos from the XIX century. Also, antique maps, frescoes and Japanese prints from the Edo period and Inuit art trigger this imaginative artist.
She is represented by Stephen Romano Gallery.
Cendrine Rovini lives in Aurillac, a little city in the mountains of central France.
Featured image: Cendrine Rovini, portrait by Emma Llensa
Other images copyright © the artist