The everlasting struggle between the individual and society hasn't only attracted the attention of sociologists, social psychologist and other scientists, but also many creatives who explored this phenomenon in their own way. One of them is Cesare Callegari, a mixed media artist and writer who deals with the ongoing struggle between socially-constructed identity and an inherently individual one that fights against any attempt by society to limit or take away his freedom. Finding the right balance between public and private life is often harder than one thinks as the modern society today does not allow the error.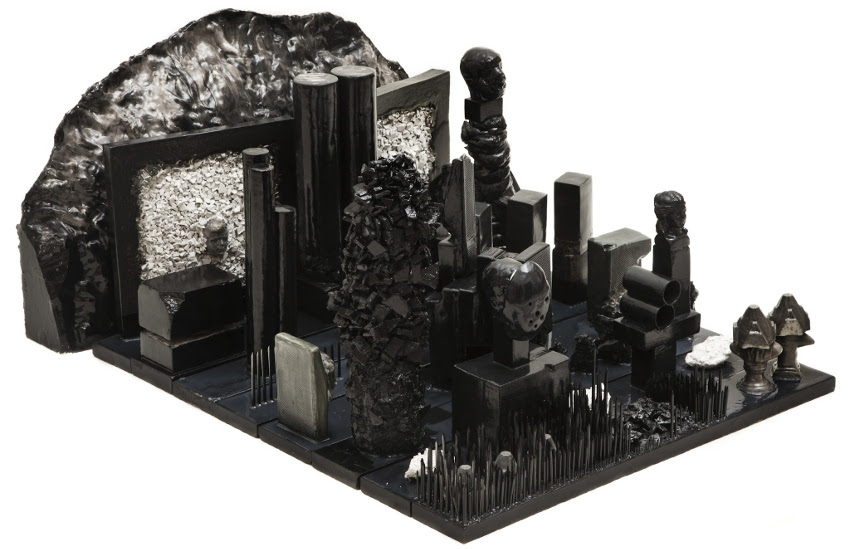 Mixed Media Work by Cesare Callegari
Born in 1974, Cesare Callegari earned his degree in Art and Communication. Precisely communication is an initial point from which all his art projects starts from. Interested in creating social objects, he uses his work to describe his life and the lives of the people around him. Callegari works in both small and large-scale 3D objects using plaster of different textures, artificial self-made resins, different kind of metal wires and nails, paper, varnish and acrylic paints. In order to get the best possible results for each of these materials he often combines and tests different mixtures of the same material.
Cesare Callegari works in both small and large-scale 3D objects




Cesare Callegari - Untitled

Exploring Cause and Effect with Art
Interested in the psychological acts of the people, as well as in a relationship between events or things, where one is the result of the other or others, the artist explores the reasons of general or specific behavior trying to translate these feelings in the objects of art. His main idea is to make pieces that can be easily read by a viewer as a reflection of his own reality. In his most recent series of work, Callegari focused his attention on the relationship between society and individual proving that the man finds himself more and more away from the joy of instinct, spontaneity and originality of being under the pressure of the modern world and its rules.
He makes pieces that can be easily read by a viewer as a reflection of his own reality




Cesare Callegari - 9 Visions / 9 Plays

Out of the Box
Cesare Callegari's practice is deeply inspired by the music, especially the punk, dark and the new wave culture of the 80's. Amongst his 3D objects, he also creates paintings and even poetry: he has published his first collection of poetry in 2009 and he is working on the second book. His work, that gives us a whole new perspective on both our micro and macro universe, has been exhibited in several individual and group shows. Some of his one-man shows include From the Ground Up at Molin Corvo Gallery in Paris, France and Out of the Box at Art Athina in Greece.
The artist is represented by Molin Corvo Gallery.
Featured image: Cesare Callegari - portrait
All images courtesy of Molin Corvo Gallery