For Chad Muska, an American multi-talented individual, art isn't just a part of life. It is life itself. As is skateboarding. And design. Known primarily as a skateboarder, he has come a long way (he was homeless at one point) and managed to establish himself as one of the most popular contemporary artists, whose shoe designs are widely famous and popular, not just in the skateboarding community. Using various materials such as steel, concrete, and resin, Muska creates art that can be described as minimalist, where influences of industrialism and conceptualism are clearly visible.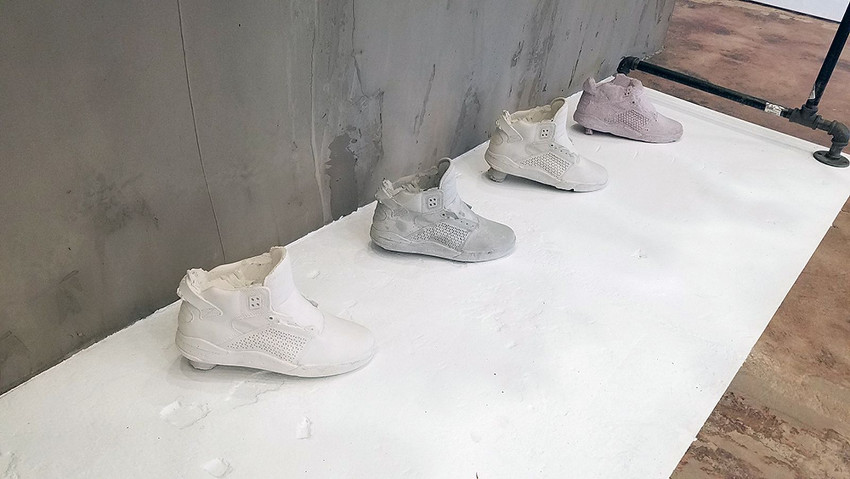 Skateboarding is Life
Looking back, it seems funny that Muska was originally interested in riding bicycles. After moving to Phoenix, Arizona where his dad was based, he was riding his BMX a lot at the time. In that neighborhood, some kids were skating in the streets, and he would just look at them, occasionally borrowing their boards and attempting to do all the crazy stuff. He remembers seeing the H-Street videos and those changed him, making him realize that he actually needs to go to a skate park and repeat what he saw in the videos. After his bike was stolen, he got a board from one of the kids and his career began. Once he started skating, he recognized it as a personal challenge – one that he could identify himself with. Coinciding with his growing interest, Muska felt that skateboarding was beginning to die. When Tower Skate Park (the only place in Phoenix where skaters from all around the city were coming) closed down, there was nowhere else to turn to other than streets. It led to a change in perspective as he began to look thing differently, so the closing of the park seemed as the worst thing that could happen to him actually turned out to be exactly what he needed in order to improve his skills.
After moving to a new neighborhood, Muska discovered a shop called the Pants Man. There he grasped the meaning of skating as a whole, being regularly exposed to new videos, magazines, products, everything skate-related. He was really young at the time, only 13, 14, but the early 90's are his formative years in terms of skating. Unhappy with his job at a cement pre-casting place in the middle of the desert, everything inside of him screamed that he was in the wrong place, living a life not meant for him. So, he moved to California, ending up as a homeless, sleeping on the beach and living each day to the fullest. He had nothing, no money, no steady place where he could spend the nights, and yet it was the happiest period of his life. Craziest, for sure! The secret of his skateboarding success is that he never actually wanted it. Muska was never about the money – he wanted to be a skater because he loved it to death. It was all a dream, moving to California, leaving everything behind and seeking a place where the energies of all these people thinking the same thought were coming together, because for him – it didn't really exist anywhere else in the world.
He was happiest when he had nothing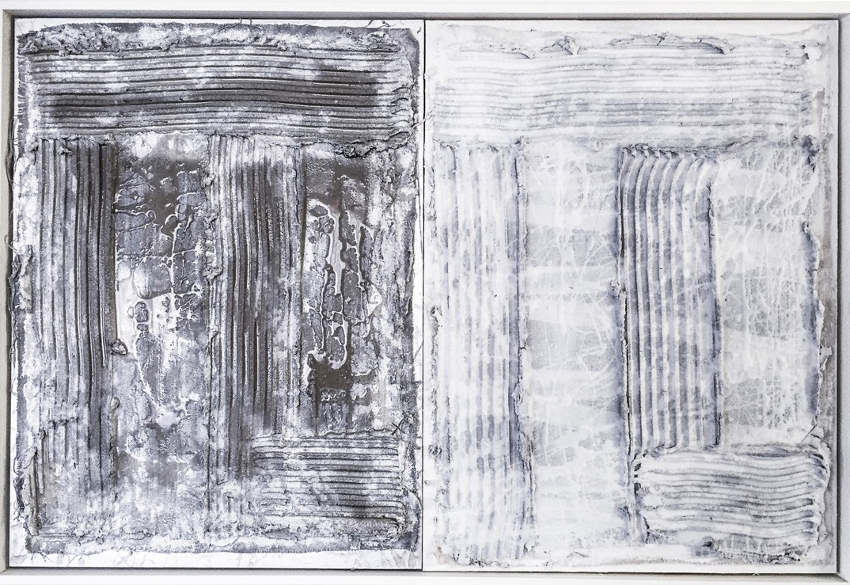 Skytop
Muska's journey to success was long and hard, but he didn't think about it that way as he was doing what he loved. In 1994, he appeared in the Maple's (his first skateboard deck company), while he was still homeless and with no idea what the future holds. Toy Machine, a prestigious among the skaters, was his next destination, and he became a leading member of the team. After leaving the company due to an issue regarding his appearance in one of the videos, Muska joined Shorty's, a young company that had a lot of potentials. He developed its skateboard deck division, and as a direct result, the company thrived. The artist appeared in four videos for Shorty's, with the 1998 Fulfill The Dream being exceptionally popular. His fame in the skateboarding community was growing in the late 90's, and he began designing footwear, peaking with the widely famous éS Muska model (for the éS skate shoe company), known for the hidden stash pocket located in the tongue of the shoe. After his time with éS, Muska joined C1RCA in 1999 as the very first pro skater and released numerous shoe models. He left them in 2005, and in 2006, he also left Shorty's.
Element Skateboards was chosen as his next skateboard deck sponsor, and Muska founded his own company with Angel Cabada, called Supra (footwear). His first signature model was the Skytop, and it was also one of the first team rider models that were released. The first Supra advertisement appeared in 2006 and the official Skytop promotion began in 2007. The designer went on to create the subsequent models Skytop II and Skytop III, which were originally high top (opposed to a majority of skaters, Muska personally prefers skating in high tops, as they provide better ankle support). Te low-cut models were also released. In 2014, Supra expanded into Mexico, and the artist opened a shop in Mexico City. As a permanent installation in the store, he also created a sculpture that reflects the city history.
Supra designs are extremely popular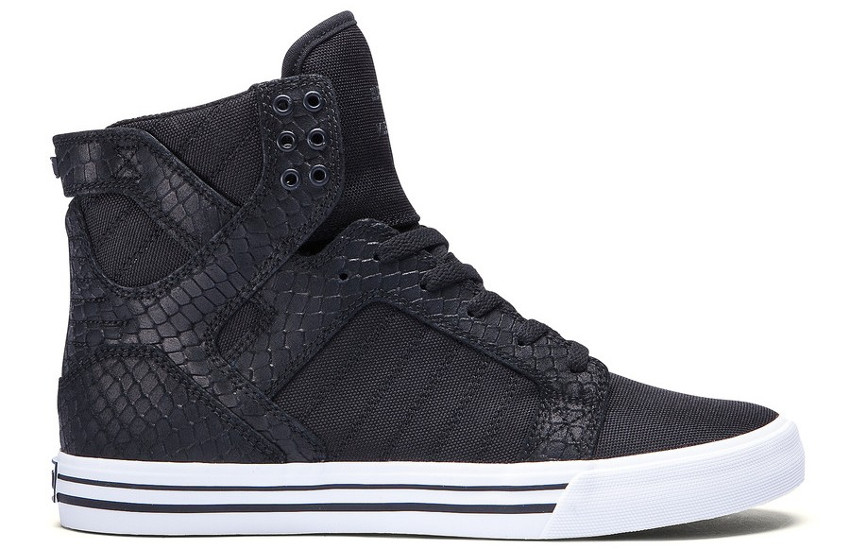 Art and Exhibitions
When asked if he consciously channels skating through his art (or is it more abstract than that), Muska said it's all really the same for him. "Whether you're painting, designing, photographing or skating it's all a type of artistic expression." At one point, Muska thought that art was his escape from skateboarding, but has since understood the unbreakable bond between two fields. His current artistic process can be described as conceptual minimalism, which utilizes elements that are all born of skateboarding. By using materials such as resin, steel, and concrete, the artist represents his own personal experiences through his creative process. There really isn't some sort of philosophy behind his work – he just does things from the heart, putting everything he has inside of him into his creations, hoping he can establish a connection with the audience. His pieces are included in several successful group exhibitions, and he also had two solo shows. In 2013, Muska had his first solo show at New Image Art Gallery, entitled Transitions. Speaking about the struggles he'd been going through, he anticipates what will come after being a pro skater, something that he's been doing for a long time. At first, Muska's new style seems to be an enormous departure from the graffiti and wheat paste art he's been known for among skateboarding circles for years. Introducing new minimal pieces, the artist made them heavy and stark, using various industrial materials. The works are undoubtedly serious, yet retain a level of playfulness that speaks directly to the viewers, whether they are skaters or average people who walk the streets on a daily base. They are, as is Muska, devoted to the journey, not the destination.
It's about the journey, not the destination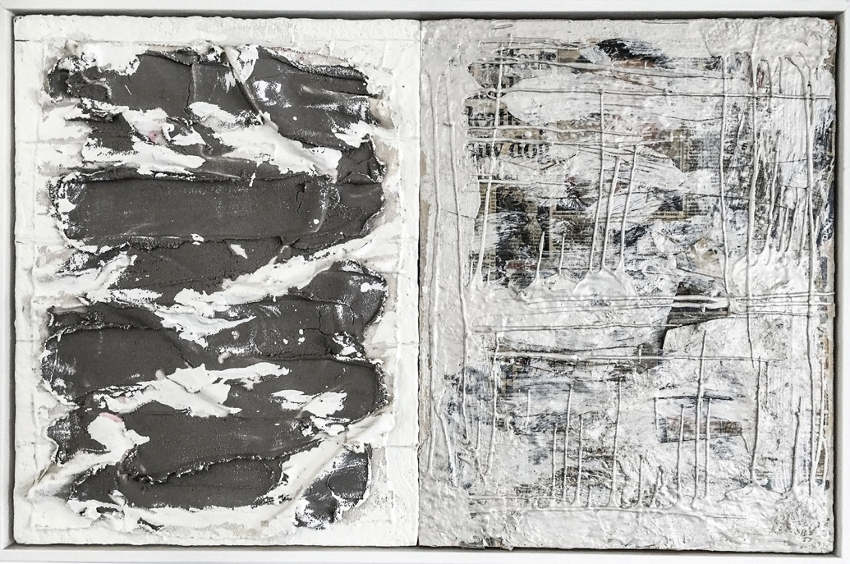 A Busy Man
Chad Muska is everywhere. His every shoe, every single piece of art he'd ever created, everything he had ever been involved with - it's all omni-present. He even has his own character in the Tony Hawk's video game series. Playing a major role in the rebirth of skateboarding in the 90's, Muska went from rags to riches. Considered as one of 30 most influential skateboarders of all time, his influence reaches beyond the borders of the skating community. He became successful without seeking success. By doing what he loves and pouring his own personal experiences into his creations, Muska earned admiration from fans throughout the world.
Chad Muska lives and works in Los Angeles, California.
Featured image: Chad Muska – Portrait of the artist, 2013, photo credits Huckcdn